Is Netflix is best streaming service
Is Netflix is best streaming service
Updated on November 12, 2022 12:13 PM by Andrew Koschiev
When viewers think about streaming tv shows and movies, it is always Netflix that hits them hard such of how popular the streaming giant is. It has attained a Himalayan height since its introduction in 1997 by finding a new opportunity in the subscription-based model. With a keen algorithm that finds the users' preference to entertain them, reaching their drawing room with over 2.5 million subscribers, let's read the rest.

How many subscribers are on Netflix?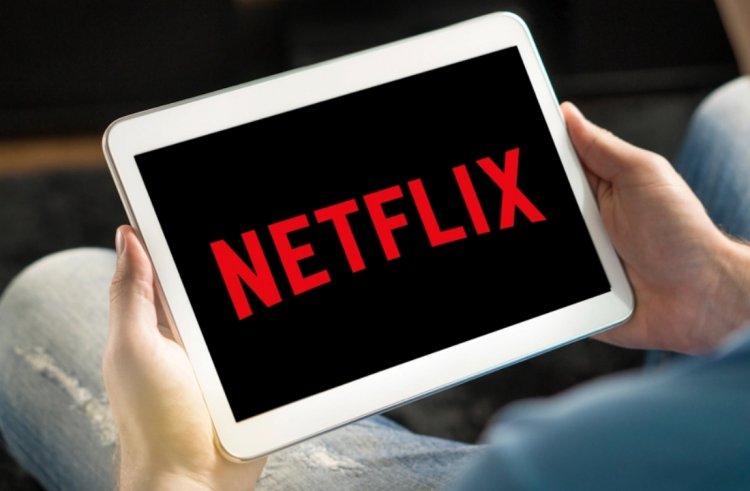 Based on the third quarter of 2022, it is estimated that Netflix has 223 million subscribers worldwide, which has increased by 2.5 million subscribers compared with the previous quarter. This count accounts for U.S. and Canadian users, contributing to 73 million of the subscriber base.
What makes Netflix grow?
Netflix has an interesting strategy to cover a wide range of diverse populations. Their shows don't focus only on white people's counterparts but also give preferences to Hiic and African Americans and cover and support shows pertaining to the LGBTQ community.
Moreover, shows are made available across all age groups. Based on a survey conducted by Netflix, the majority of American adults between 18 to 54 years old subscribed to the service.
Another weird fact about Netflix is that it entertains social class people and pets. Pet owners bribe their pets and enjoy watching the shows along with them.
Viewers are so addicted to the shows on streaming platforms that they watch them in all odd places, including public restrooms.

The short history behind Netflix
Marc Randolph and Reed Hastings established Netflix on August 29, 1997, in Scotts Valley, California. Mathematician and computer scientist Reed Hastings co-founded Pure Atria, which was bought out for $700 million. Pure Atria employed Marc Randolph as its director of marketing. While sharing a vehicle to commute to Pure Atria's headquarters, Randolph and Hastings had the concept for Netflix. To be able to sell goods online, Randolph planned to establish a business like Amazon. The founders first wanted to offer VHS cassettes but changed their minds. They decided to rent and sell DVDs by mail after learning about them. With 30 staff, they established Netflix.com in 1998.
Around the time, Amazon made an acquisition bid to them, but Hastings rejected it. Netflix started generating a profit in 2003, and by 2004, it had grown to $49 million from only $6.5 million. In 2007, it decided to introduce its streaming service and video-on-demand. It made many agreements to broadcast movies during the following few years. In 2010, they made their streaming service available to a global audience for the first time. In no time, Netflix surpassed all other streaming services in the U.S. Additionally; they started to extend the service to other continents, including Asia and Europe. Netflix was the best-performing stock of the 2010s. In 2013, House of Cards became the first Netflix original series to air.
Netflix Achievement
As of 2021, Netflix has earned more Oscar nominations than no studio has achieved, with 36.
It has over 2.5 million subscribers globally.
Netflix was ranked 115 on the Fortune 500 list.
So far, Netflix has released 15,000 titles.
Sex Education, Peaky Blinders, and other Netflix original shows have won praise from critics all around the world. Additionally, it negotiated deals with other production businesses, including Sony.
Users of the platform watched Netflix on average for two hours each day in 2019. Additionally, the next year's Corona lockdowns led to a 61% spike in streaming. According to Netflix viewership data, the typical user streamed for about 3.2 hours per day throughout the quarantine. If we include all users, this comes to 203,840,000 hours viewed each day. And these figures only apply to U.S. consumers.
Content and Acquisition
In the last year, Netflix has spent more than $8.9 billion on streaming content. It has already spent $5.39 on content creation and acquisition to grow its enormous collection.
Netflix spends more on content, which is one of the actual reasons it to more popular than other streaming platforms.
The fact that Netflix purchases material from distributors and studios is one of the reasons why it has such a huge collection. Direct purchases, revenue-sharing arrangements, and licensing agreements are used to accomplish this. As 80% of Netflix's revenue originates from licensed content, it benefits total revenue.
Additionally, the firm places a premium on Netflix Originals or programs with the Netflix logo in the upper left corner of the screen. Netflix introduced Originals in 2013 as a method to offer its subscribers additional material to watch. They invested $2.7 billion on new material alone, and by the end of 2018, they hope to have 1,000 pieces of unique content.
Netflix and its difficult times
In the last few years, there has been an increase in the number of Netflix customers. The streaming juggernaut was able to gain roughly 85 million new subscribers alone between 2018 and 2020. Netflix figures from COVID show that 2020 was a fantastic year for the business. But in the first quarter of 2022, Netflix lost 200,000 customers, and it's expected that many more people will stop using the service.
The business model used by Netflix was the first of its type ever. Blockbuster, the largest home video service in the United States, was the sole rival that Netflix had to contend with in the early years.
Blockbuster introduced its rent-by-mail service, Total Access, in 2004, when Netflix's revenue was about 500 million U.S. dollars, to boost sales and retain the clients that it had attracted.
According to reports, Blockbuster's new initiative caused Netflix's growth to slow down in the first quarter of 2007. Blockbuster, however, filed for bankruptcy in 2010 and left the market.
Due to rigorous competition from other streaming platforms like
HBO Go & HBO Now
The subscriber count fell steeply during the first quarter of 2022.
Shared login restriction caused a major downfall
A survey estimated that 9.2% of people share their passwords with relatives living in a separate home, while 17.7% share them with friends. Despite the company's efforts to take action in 2019, it has yet to happen. However, just 47.5% of users share passwords. Approximately 100,000 users, according to Netflix's estimation, utilize shared login information instead of paying for services.
Though initially, Netflix encouraged its users to share passwords to increase the subscriber base and be a legitimate Streaming giant, it was happy doing it.
But in 2022, Netflix came up with password-sharing restrictions after releasing its earnings report in the first quarter, as by that time, it had lost 200,000 subscribers, and shares started to fall. Based on their report, the share price went down as more than 70% of shares was $691 per share, which came down to the $173 range by then.
To combat the loss, Netflix devised a plan that if the account is used outside of the home, Netflix has planned to charge an additional monthly cost; in this way, they are maintaining their strict password-sharing policies.
Along with this, Netflix likewise raised its cost in 2022. While the company's regular and Premium plans increased by roughly $2, the entry-level plan only increased from $8.99 to $9.99.

Is Netflix the best?
So without a doubt, Netflix is definitely the best streaming service of all time, as it is available in more than 190 countries across the globe. With the best algorithm, mindful content, matching different geographic content servicing across borders in more than 20 foreign languages, being rightful for all age groups, with a huge subscriber base. By making the best out of everything, Netflix stands unique across all other streaming platforms. Netflix always surprises us with its uniqueness, which stands aloof from the other services.