Is my hero academia on Netflix
Is my hero academia on Netflix
Updated on November 11, 2022 13:59 PM by Sally Harbor
First episode date : 3 April 2016
Language : Japanese
Genres : Action, Animation
Stars : Daiki Yamashita, Nobuhiko Okamoto, Kenta Miyake
Adapted from : My Hero Academia
Writers : Kohei Horikoshi, Yōsuke Kuroda
My Hero Academia is a new Japanese spin on this theme if you're sick of Western superhero cinematography. MHA, which follows Izuku Midoriya's journey to becoming a superhero, is filled with intriguing characters and plot twists that will appeal to true anime fans.
Following the enormous success of the four seasons of the Japanese anime series My Hero Academia (Boku no Hr Akademia), many people are anxious to watch this classic anime series online. But there is some uncertainty about whether My Hero Academia is available on Netflix in the United States and other locations. The anime series is based on Author Kohei Horikoshi's Manga Series and revolves around a young kid named Izuku Midoriya who aspires to be trained to become a superhero but lacks any unique abilities. However, a Japanese superhero recognizes his promise and takes him under his wing for training.
While there are anime fans everywhere, sadly, many of them cannot access My Hero Academia on Netflix. Users in the US, Australia, Canada, and even the UK will undoubtedly miss out on a significant milestone in the history of Japanese anime.
But today is your happy day if you reside in a nation where My Hero Academia isn't accessible on Netflix. We're going to discuss the method many people use to watch this broadcast from anywhere.
Although Netflix's rules and conditions prohibit utilizing IP-changing tools to access additional material, we should caution you that the solution isn't "legal" in that sense. Therefore, out of respect for those who have copyrights, we do not advise utilizing this approach.
My Hero Academia's first season premiered in Japan in April 2016. The anime series includes four seasons and two animated features to date: My Hero Academia- Two Heroes and My Hero Academia- Heroes Rising.
My Hero Academia's Storyline(Overview)
(Image Credits: My Hero Academia Wiki- Fandom.com)
Izuku Midoriya, a young kid, lives on a planet where the majority of the population possesses superpowers known as Quirks. Izuku is teased by his friend Katsuki Bakugo for not having Quirks, so he decides to become a superhero so that no one can bully him. Both young boys revere All Might, a popular and powerful superhero. When Izuku and Bakugo encounter him, Izuku learns about his hidden injury from the rest of the world. After witnessing his zeal and courage, all Might bestows his superpower, "One for All", on Izuku. His journey to becoming a superhero by combating baddies begins from there.
There have been many discussions and a need for clarification about whether or not My Hero Academia is available on Netflix. So, here's the simple and correct answer: Yes, My Hero, Academia is available on Netflix, but only in particular locations, with only the first three seasons (Season 1–Season 3) available online.
Availability of My Hero Academia (Seasons 1, 2, and 3) on Netflix My Hero Academia Seasons 1–3 are available on Netflix, but only in specific countries such as India, China, Japan, Australia, and Germany. My Hero Academia is not accessible on Netflix in other regions, such as the U.S, Canada, Australia, and Brazil.
Cast of My hero Academia
Justin Briner as Izuku Midoriya
Nobuhiko Okamoto as Katsuki Bakugo
Yuki Kaji as Shoto Todoroki
Kaito Ishikawa as Tenya Lida
Ayane Sakuro as Ochako Uraraka
Kenta Miyake as All Might
Marina Inoue as Momo Yaoyorozu
Aoi Yuki as Tsuyu Asui
Ryo Hirohashi as Minoru Mineta
Toshiki Masuda as Eijirou Kirishima
Junichi Suwabe as Shota Aizawa
Yuichi Nakamura as Hawks
How Do People Watch My Hero Academia on Netflix?
It's obvious from what I've mentioned about My Hero Academia that not everyone uses this platform in the same way. This is accurate, as Netflix offers various collections of episodes and films depending on the nation you're in.
Because of this, your native catalog is unavailable for My Hero Academia or any other TV or movie. Once more, the problem resides in buying the rights to specific television shows or films, as well as the copyright problems that result from it.
Simply put, if Netflix lacks the legal authority to broadcast MHA in your nation, you won't get it.
Is My Hero Academia Season 4 Available On Netflix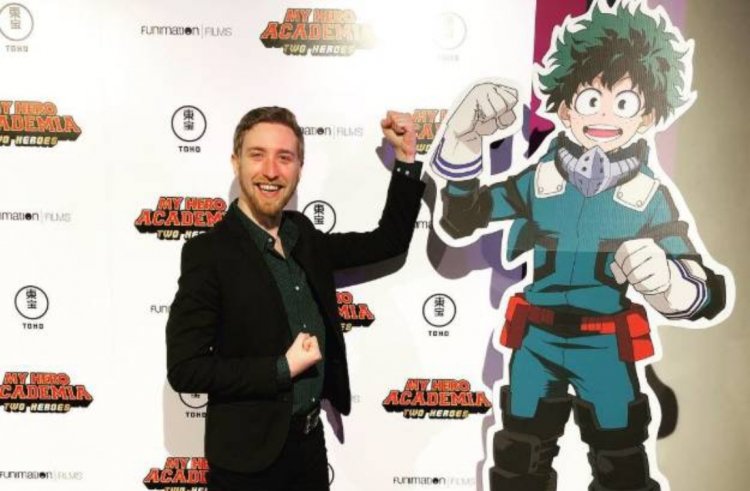 (Image Credits: BingePost.com)
Unfortunately, only Seasons 1, 2, and 3 of My Hero Academia are available on Netflix, while Season 4 is unavailable in any country. How to Stream My Hero Academia Seasons 1-5 on Netflix
Many countries, including the U.S and Canada, still do not have My Hero Academia on Netflix. You'll need a VPN to watch the anime series. Here's a step-by-step guide if you're new to VPNs and want to watch My Hero Academia on Netflix:
1. Get a VPN:
Surfshark is not only compatible with Netflix, but it is also reasonably priced. A Surfshark subscription is currently available at an 82% discount.
2. Download the VPN app to your device:
Install the VPN app to your device: The app is accessible for all major devices and is quite easy to set up.
3. connect to a Japan server.
After you've finished configuring your VPN program, connect to a server in Japan to change your IP address. Japanese servers are among the most dependable, providing a high-quality connection.
4. Launch Netflix and start watching anime.
Prepare to spend hours watching My Hero Academia now that you know how easy it is to find and watch it! Search for the anime on Netflix's app or website. All five seasons will be available for viewing. Have fun when you're ready to settle in and start watching!
Why is a VPN required to view My Hero Academia on Netflix from anywhere?
You'll have to go to Netflix in Japan or India to watch My Hero Academia. You can also use a VPN to unblock Japanese Netflix and watch all five seasons. Unfortunately, it appears that the series will not be available on Hulu or Funimation in the near future.
There are numerous reasons why you may wish to change your Netflix location. Perhaps you're going on vacation and want to catch up on your favorite shows, or perhaps you want to watch something that is only available in another nation. Whatever the reason, using a VPN is simple.
A VPN allows you to connect to a server in another country. If you wish to stream Japanese Netflix from somewhere other than Japan, you can connect to a Japanese server.

The VPN will provide you with a Japanese IP address, fooling Netflix into thinking you're attempting to stream from Japan. This provides you access to all of the anime available on Japanese Netflix, including My Hero Academia, Jujutsu Kaisen, and Vinland Saga.
A list of devices that can watch My Hero Academia on Netflix while connected to a VPN is compatible with a wide range of devices, making it simple to unblock Netflix and view your favorite shows.
Apple TV
Macbook
Windows
Android TV
Android devices
Amazon FireTV
Firestick
Roku
Samsung Smart TV
Google Chromecast
PS4
Xbox
Why use NordVPN and ExpressVPN?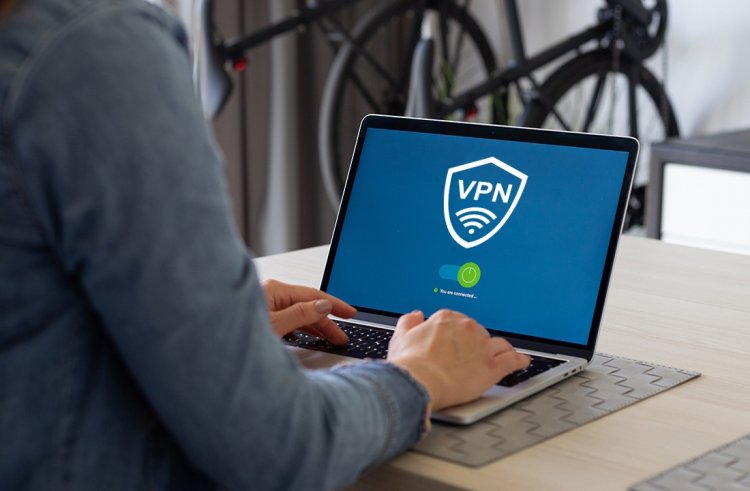 (Image Credits: PCMag.com)
Users rapidly began utilizing ExpressVPN and NordVPN for this purpose because they can offer you a Japanese IP and allow you to watch MHA on Netflix. However, both of these VPNs allow you to unblock a wide variety of other movies and TV series on this platform and are compatible with many other catalogs.
ExpressVPN and NordVPN are not free, but they are rather inexpensive. For its one-year package, ExpressVPN, for instance, offers a significant 49% discount and three months free. Similar to this, NordVPN offers a substantial 60+% discount on its longest plan, helping you save a tonne of money.
It's important to note that both of them offer a 30-day money-back guarantee to support their plans. This means that you can use them to watch My Hero Academia on Netflix and then, within the first 30 days of your purchase, simply return them for a FULL refund.
FAQ's
Q: Where can I get My Hero Academia on Netflix?
A: It's accessible in 26 different nations. But if you use the above way, you can view it from anywhere in the world.
Q: What platforms can I use to stream My Hero Academia?
A: Netflix is a good option. You can view every season of My Hero Academia using those rapid step-by-step techniques without any problems.
Q: Why was My Hero Academia removed from Netflix?
A: Despite being restricted to a select nation, it is nonetheless accessible on Netflix. By using the above technique, you can watch My Hero Academia from anywhere in the world.
Q: Is My Hero Academia on Netflix 2021?
A: Yes, it is on Netflix, but only for a select few nations. But if you adhere to the above straightforward, step-by-step instructions, you can view it from anywhere.
Q: How can I watch English-language My Hero Academia on Netflix?
A: Season 1 is currently the only season available in English. There are now 5 seasons available on Netflix.
Q: Is My Hero Academia Available on Hulu?
A: Fortunately, in nations like India, the USA, Canada, etc., Hulu holds the official rights to stream all four seasons of My Hero Academia on its platform. So, you can watch My Hero Academia Seasons 1, 2, 3, and 4 online on Hulu in high definition.