Is Jumanji on Netflix?
Is Jumanji on Netflix?
Updated on November 15, 2022 16:28 PM by Andrew Koschiev
Jumanji is a fantasy adventure film. The film is based on Chris Van Allsburg's Picture book of the same name. The first installment of the film is the Jumanji franchise. Jumanji is not on Netflix but streaming on Amazon Prime. Amazon Prime does not indicate how long the film remains on their service.
Consumers can subscribe for $8.99 to take advantage of TV and movies. The HD form of Jumanji is listed for $3.99 on YouTube, Amazon, Google Play, Fandango Now, Vudu, PlayStation, iTunes, Redbox, and the Microsoft Store. The SD version is available for fewer dollars. PlayStation offers a buying option for the SD version of Jumanji for a reasonable price of $9.99.
Year of the film: 1995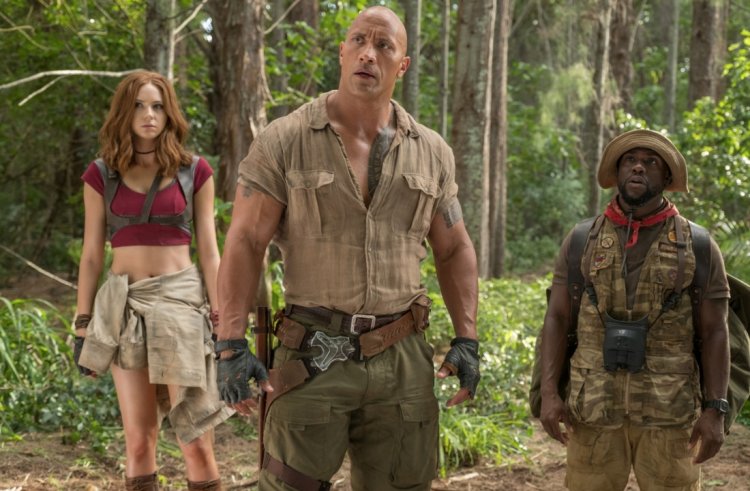 (Image Credits: AlloCine)
Ratings:
Rotten Tomatoes: 52%
IMDb – 7/10
Metacritic – 39/100
Cast:
Robin Williams as Alan Parrish
Kirsten Dunst as Judy Shepherd
David Alan Grier as Carl 'The Sole-man' Bentley
Adam Hann-Byrd as Young Alan Parrish
Bonnie Hunt as Sarah Whittle
Jonathan Hyde as Sam Parris
Bebe Neuwirth as Nora Shepherd
Bradley Pierce as Peter Shepherd
James Handy as the Exterminator
Patricia Clarkson as Carol Parrish
Laura Bell Bundy as Young Sarah Whittle
About the adventure Film!
Jumanji is an American adventure film directed by Joe Johnston, Greg Taylor, and Jim Strain. The story is based on a supernatural board game that releases jungle-based hazards upon its players with every turn. On December 15, 1995, the film was released and got mixed reviews with a box office success. It is also considered the 10th highest-grossing film of 1995. From 1996 to 1999, the film spawned an animated television series followed by a related film, Zathura: A Space Adventure, in 2005. Two indirect sequels of the film are
Jumanji: Welcome to the Jungle – 2017
Jumanji: The Next Level – 2019
Box office Hit!
Jumanji hit the box office and earned $100.5 million in the United States and Canada and an additional $162.3million bringing the worldwide gross to $262.8 million.
Awards and Achievements!
Academy of Science Fiction, Fantasy & Horror Films, USA – 1996
Bonnie Hunt won Best Supporting Actress
Stan Parks, Industrial Light & Magic (ILM), and Amalgamated Dynamics won Best Special Effects.
Jumanji nominated for Best Fantasy Film
Robin Williams nominated for Best Actor
Kirsten Dunst nominated for Best Performance by a Younger Actor
Bradley Pierce nominated for Best Performance by a Younger Actor
Joe Johnson was nominated for Best Director.
Awards Circuit Community awards - 1995
Jumanji nominated as Best Visual Effects
Cinema Audio Society, USA – 1996
Randy Thom, Gray Summers, Shawn Murphy, and Rob Young were nominated for Outstanding Achievement in Sound Mixing for Feature Films.
Golden Rooster Awards – 1997
Jumanji nominated as Best Foreign Language Film
Huabiao Film Awards - 1997
Jumanji won Outstanding Translated Foreign Film
Kids' Choice Awards, USA – 1996
Robin Williams nominated as the Favourite Movie Actor
Young Artist Awards - 1996
Jumanji won Best Family Feature, action, and adventure
Kirsten Dunst nominated as Best Young Leading Actress