Is Halloween On Netflix?
Is Halloween On Netflix?
Updated on November 16, 2022 14:53 PM by Ella Bina
In 2019, Halloween movies were streamed on Netflix. The original Halloween movie can be streamed for free using the ROKU Channel. The latest Halloween from 2018 is set to stream on HBO throughout 2019. No Halloween films were available on Netflix in the United Kingdom and Australia. At present, none of the Halloween movies are on Netflix.
Year of the film: 1978
Genre: Slasher
Ratings
Rotten Tomatoes – 96%
IMDb – 7.7/10
Metacritic – 87/100

Cast
Donald Pleasence as Dr. Sam Loomis
Jamie Lee Curtis as Laurie Strode
Nick Castle as Michael Myers
P.J. Soles as Lynda Van Der Klok
Nancy Kyes as Annie Brackett
Charles Cyphers as Sheriff Leigh Brackett
Brian Andrews as Tommy Doyle
John Michael Graham as Bob Simms
Nancy Stephens as Marion Chambers
Arthur Malet as Angus Taylor
Mickey Yablans as Richie Castle
Brent Le Page as Lonnie Elam
Adam Hollander as Keuth
Sandy Johnson as Judith Margaret Myers
David Kyle as Danny Hodges
Peter Griffith as Morgan Strode
Robert Phalen as Dr. Terence Wynn.

About independent slasher films!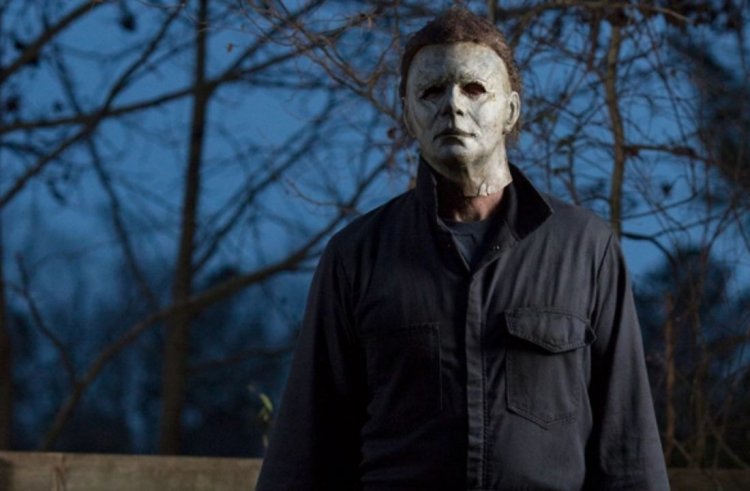 (Image Credits: Variety)
Halloween is an American independent slasher film directed by John Carpenter. Halloween begins its story on Halloween night in Haddonfield, Illinois, in 1963. Michael Myers was committed to a sanitarium for murdering his sister on Halloween night at six years old. After fifteen years, he escapes and returns to his hometown. In his hometown, he stalks a female babysitter and her friends while pursued by his psychiatrist. In May 1978, the film took place in Southern California and was filmed in October, grossing $70 million. The film is considered one of the greatest and most influential horror films ever made.
Halloween spawned a film comprising thirteen films that helped construct an extensive backstory for Michael Myers.
In 1981, a direct sequel of the film was released.
In 2007, a remake was released, followed by a sequel in 2009.
In 2018, an eleventh installment was a direct sequel to the original film that retcons all previous sequels.
Two direct sequels were Halloween Kills – 2021, Halloween Ends – 2022
Also, this Halloween releases a video game and a comic book series based on this film.

Here is the list of Halloween films!
Halloween – 1978
Halloween II – 1981
Halloween III: Season of the Witch – 1982
Halloween 4: The return of Michael Myers – 1988
Halloween 5: The Revenge of Michael Myers – 1989
Halloween: The Curse of Michael Myers – 1995
Halloween H20: 20 Years Later – 1998
Halloween: Resurrection - 2002
Halloween – 2007
Halloween II – 2009
Halloween I - 2018

Theatre release!
On October 24, 1978, Halloween premiered at the AMC Empire theatre in downtown Kansas City, Missouri. The film grossed $1,270,000 from 198 theatres across the U.S. in its opening week.
On September 7, 2012, the Halloween Movies official Facebook page announced that the original Halloween would be re-released starting October 23, 2013.
A new documentary released before the film titled You Can't Kill the Boogeyman: 35 Years of Halloween was written and directed by Justin Beahm.
Awards and Achievements!
In 1979, Halloween was nominated for the Saturn Award for Best Horror Film by the Academy of Science Fiction and Fantasy & Horror Films.
In 2001, Halloween ranked #68 on the American Film Institute TV program 100 Years..100 Thrills.
In 2004, the film was #14 on Bravo's The 100 Scariest Movie Moments.
In 2006, the Library of Congress selected the film for preservation in the United State National Film Registry as being historically significant.
In 2008, the film was selected by Empire magazine as one of The 500 Greatest Movies of All Time.
In 2010, Total Film selected the film as one of the 100 Greatest Movies of All Time.
In 2017, the complex magazine named Halloween the best slasher film.