Is Chicago med on Netflix?
Is Chicago med on Netflix?
Updated on November 16, 2022 18:38 PM by Laura Mendes
The American Medical Drama television series Chicago Meds created by Dick Wolf and Matt Olmstead moves the story around the emergency room staff at the Gaffney Chicago Medical Center working hard to save their patients' lives while attending to their problems. This was aired on NBC.
Staff from the medical background could correlate with the show that matched their techniques, and the critic's comments were positive for the show, leading the show until season 7. Viewers were happily making the show great to watch.
Ratings:
IMDB: 7.6/10
Rotten Tomatoes: 5/10
Common Sense Media: 6/10
Chicago Meds cast members
Nick Gehlfuss as Dr. Will Halstead,
Yaya DaCosta as April Sexton
Torrey DeVitto as Dr. Natalie Manning
Rachel DiPillo as Dr. Sarah Reese
Colin Donnell as Dr. Connor Rhodes
Brian Tee, as LCDR Dr. Ethan Choi,
S. Epatha Merkerson as Sharon Goodwin
Marlyne Barrett as Maggie Lockwood
Norma Kuhling as Dr. Ava Bekker
Dominic Rains as Dr. Crockett Marcel
Steven Weber as Dr. Dean Archer
Guy Lockard as Dr. Dylan Scott
Kristen Hager as Dr. Stevie Hammer
Jessy Schram as Dr. Hannah Asher
Awards
Chicago Meds won the Young Artist Awards in 2017 under Best Performance in a TV Series Guest Starring Teen Actress.
Chicago Meds Season 1
(Image Credits: TV Overmind)
Dr. Natalie Manning, a pediatrician who is expecting, says her husband died while serving in Afghanistan. The first several days of Sarah Reese's rotation are emotionally taxing for her as a medical student. Halstead and Manning are compelled to carry out an urgent procedure on a couple's surrogate patient.
Release Date: November 17, 2015
End date: May 17, 2016
Episodes: 18
Chicago Meds Season 2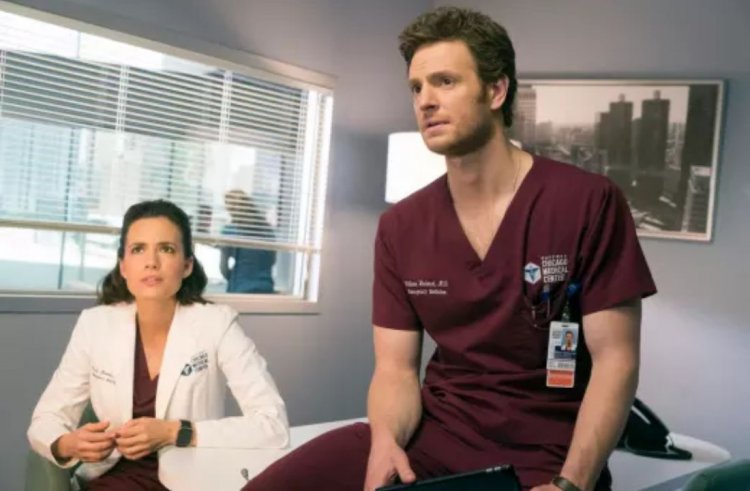 (Image Credits: TV Fanatic)
A young cancer patient struggles to inform her parents of her diagnosis; Dr. Reese seeks assistance from Dr. Charles and Detective Lindsay in dealing with a problematic young man, and a teenage scientific geek and her buddies dazzle Dr. Choi and Natalie.
Release Date: September 22, 2016
End date: May 11, 2017
Episodes: 23
Chicago Meds Season 3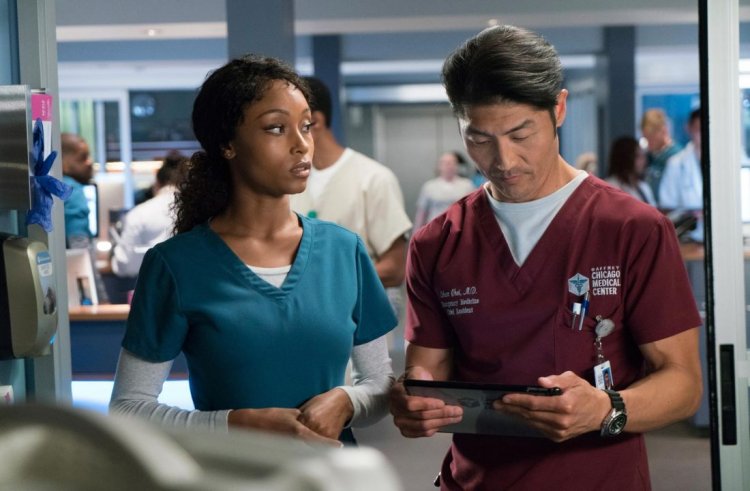 (Image Credits:Entertainment Weekly)
After taking a break, Manning rejoins the workforce, where she and Dr. Halstead finally address their love for one another. Dr. Choi and April attempt to negotiate their new relationship while keeping it a secret from Dr.
Release Date: November 21, 2017
End date: May 15, 2018
Episodes: 20
Chicago Meds Season 4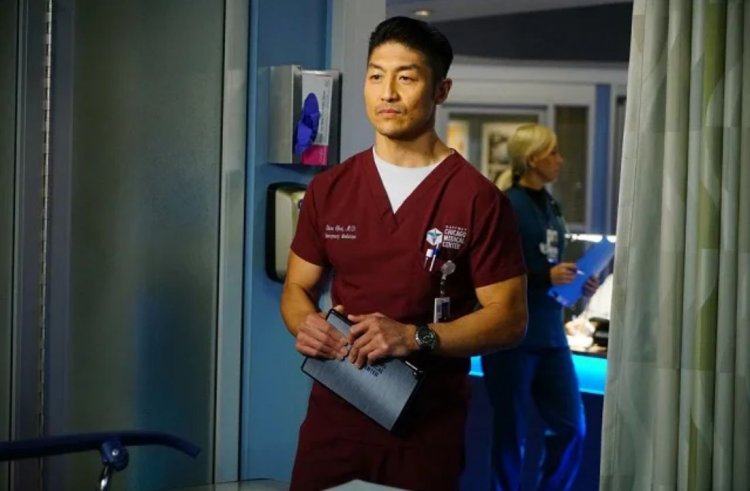 (Image Credits: One Chicago Center)
Following an apartment fire, Chicago Med is overwhelmed with patients, and Rhodes fights to save a firefighter's life while the two Halstead brothers struggle with their issues.
Release Date: September 26, 2018
End date: May 22, 2019
Episodes: 22
Chicago Meds Season 5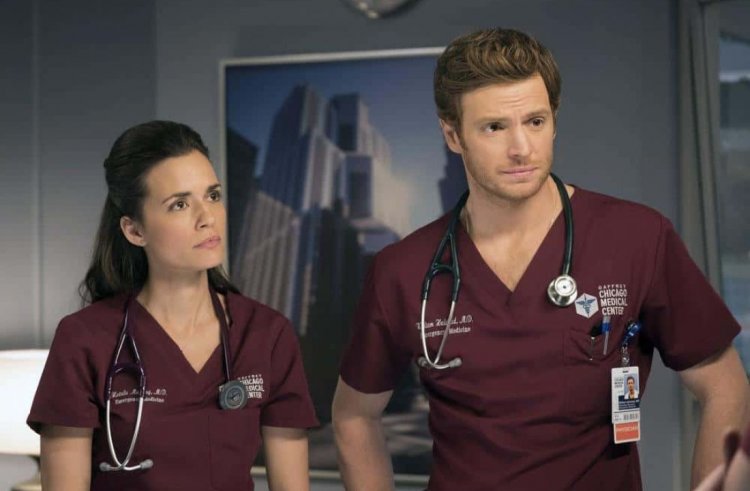 (Image Credits: MEAWW)
Natalie returns from her catastrophic brain injury; a power outage at Med puts several patients at risk and puts the expertise of the staff and their eager medical students to the test; Ethan and April question if starting a family is in their future.
Release Date: September 25, 2019
End date: March 13, 2020 (Production suspended due to covid-19 pandemic)
Episodes: 20
Chicago Meds Season 6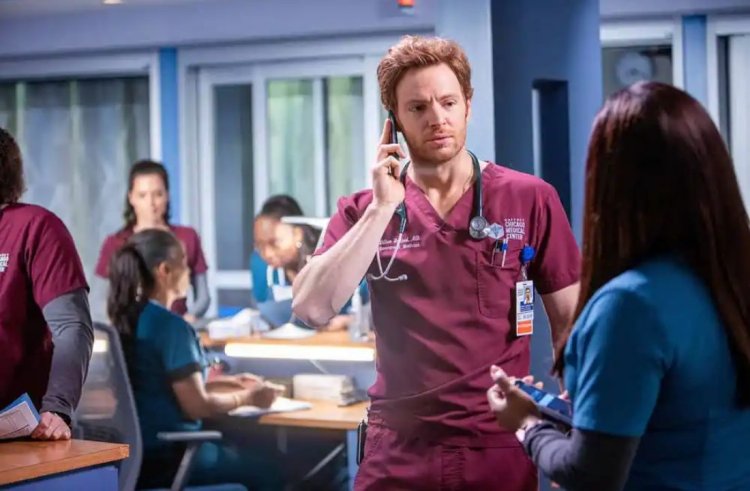 (Image Credits: The Cinemaholic)
After getting COVID-19, Charles is compelled to go into quarantine, while Sharon is compelled to work from home for medical reasons. Dr Halstead allows his animosity to overcome when Sharon announces that Dr. Choi has been selected as the next Chief of the ED.
Release Date: November 11, 2020
End Date: May 26, 2021
Episodes: 16
Chicago Meds Season 7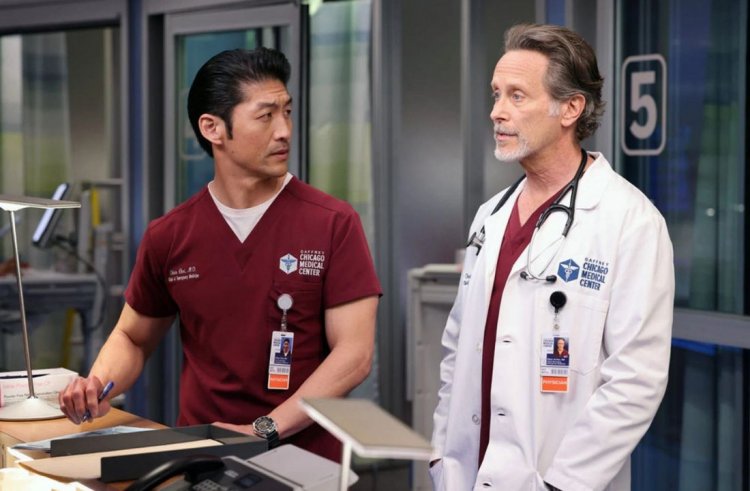 (Image Credits: Sportskeeda)
Dr. Halstead and Dr. Taylor look after Maggie's high school classmate as Dr. Choi suffers from disturbing information about his father. Dr. Scott assists the daughter of a crime lord.
Release Date: September 22, 2021.
End Date: May 25, 2022
Episodes: 22
Is Chicago med on Netflix?
Chicago Med was given a Netflix license in 14 areas on September 1, 2021. It was able to get seasons 1-4 of both Chicago Fire. It left the service after a year because they only have a one-year license.
Due to the license's expiration, Chicago Meds is no longer available on Netflix beginning July 21, 2022. However, you would have got a "last day to view notification" within the Netflix application.
This show was taken down right on July 21, 2022.
The shows were taken out from the following areas:
§ Australia
§ Belgium
§ Canada
§ Germany
§ France
§ Iceland
§ India
§ Italy
§ The Netherlands
§ South Africa
§ Sweden
§ Switzerland
§ Turkey
§ The United Kingdom
Reason for license expiry
Being an NBC show Chicago Med is centralized at Peacock. You may view the most recent episode of Med right now because the site refreshes every week and keeps track of all previously released seasons.
For Netflix, this license split is now standard practice. More networks and studios are repurposing existing brands and programming to attract fans as streaming platforms proliferate.
Chicago Meds on Hulu?
Since Peacock updates its Med episodes every week, viewers may watch the entire seventh season. Given that it is NBC-run, the platform's exclusivity makes sense, but it also prevents other platforms from accessing their extensive One Chicago collection.
Hulu users will have the same problem as Netflix users. The portal offers access to Chicago Med's first five seasons; however, it cannot update through season 6. Starting a Peacock subscription or watching new Chicago Med episodes as they air on NBC are the two ways to remain current.
So my dear Netflix users, watch Chicago Meds on other streaming platforms.