How To Record Netflix Using Jobs
How To Record Netflix Using Jobs
Updated on November 16, 2022 11:18 AM by Ella Bina

Netflix has its policy regarding download restrictions as it doesn't allow users to download from Netflix. So one cannot watch videos offline later. But Netflix allows one to keep all the shows available offline through their mobile app, allowing viewers to watch it offline.
Although you need a decent Netflix Show Recording service or software, it can allow you to record your Netflix PC screen in nice quality.
But let us see other ways to download shows or videos from Netflix through some software and websites.
There are many paid and unpaid methods available online. It does allow one to record Netflix from a PC. The software and services allow viewers to record from Netflix and save it on the desktop
Now record your favorite movies and tv shows on Netflix easily in high video and audio quality. One needs to have a professional Netflix video
recorder.

There are some software and services to help you download videos from Netflix.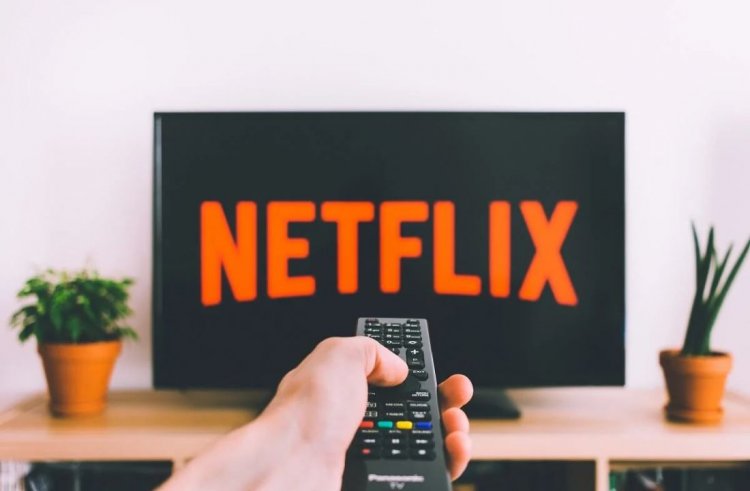 (Image Credits: Techcult)
Recording using PlayOn Cloud Mobile Streaming DVR App
It's a mobile app. It allows you to record and download any streaming video from Hotstar, Netflix, Hulu, and others.
Audials Moviebox-Record Netflix
Audials Moviebix is free software. You can use it without any registration. Jyst open the Audial Moviebox software and syart recordung on Netflux.
Any Video Recorder.
Any Video Recorder is another software to download and save shows from Netflix on your desktop. It is time limiter stream hence making it difficult to download. But it still allows you to record the shows using Any Video Recorder.
Ace Thinker Screen Grabber Pro
It is the most recommended tool for downloading shows and movies. It allows you to record Metacafe Vidoe, Vimeo videos, Hulu, and others. It has many advantages, and one can download videos from Netflix.
These are some of the tools which are useful for downloading videos from Netflix. In contrast, the most recommended and easy tool, OBS, is another super easy and convenient tool. Let's read further in detail about it.
WHAT IS OBS?
OBS is an Open Broadcasting Software, a free and open source that allows offline video recording and live streaming. It's a Mac and Window Compliant. Its open canvas method for creating videos enables it to combine several audio and video inputs into a single output for broadcast, creative video recording, and live streaming. OBS can save the files to your hard drive.
OBS allows live streaming for
Facebook Live
Twitch
Twitter
Mixer with its inbuilt ability to stream with its custom RTMP servers.
Now, if you have tried recording your favorite show using OBS and have yet to succeed, here is a guide to help you out.
OBS is an open, versatile tool. Content creators mainly use it. It has multiple settings and options. However, using and recording your favorite shows from a select streaming platform would be easy.
Keep on reading further to understand how to record using OBS.
OBS was created a decade ago to record movies and shows from streaming platforms. It is open source, meaning anyone can see and create different plugins, making the tool very useful as content creators use it to stream for their audience. In OBS, one can also capture video games and videos.
Let's learn about how to record in OBS
Here's how to record in OBS.
Step 1 - Download the OBS installer from the official website.
Step 2- Install OBS and now run the software.
Step 3- in the Bottom, you'll see the option Sources. Under that, click the +sign
Step 4- Now Click on Display Capture.
Step 5- Now, in the name new source, "Netflix", click on OK
Step 6- Now Select Windows 10 as the Capture Method.
Step 7- Now, you can select the Display device to capture.
Step 8 Click on Capture Cursor Off.
Step 9- Press on Ok
Step 10- now you can play the video on Netflix
Step 11-On the right-hand side, click on Start Recording.
Step 12- Click on File>Show Recording to get the movie files.
Now you are all set. You can now record Netflix using OBS. OBS will save the scenes. Hence next time, it allows you to record without going through the whole process.
As per the Reddit users, some users face issues capturing the screen. Because of the Hardware Acceleration. It is usually enabled on the browser. If your screen is black, you are trying to capture the wrong monitor. In some cases, Hardware acceleration could be an issue too. So here are the steps to turn off Hardware Acceleration from Google Chrome.

So let's learn how to turn off Hardware Acceleration
Step 1 log in to Google Chrome.
Step 2- Click on the three dots in the single right corner.
Step 3- Click on Settings
Step 4- Click on Advanced Settings on the left-hand side.
Step 5- Click on System
Step 6- Now you can turn off the Hardware acceleration.
This is all about OBS and how to record shows and movies from Netflix from OBS.