How to change the Netflix region without VPN?
How to change the Netflix region without VPN?
Updated on November 12, 2022 18:49 PM by Anthony Christian
Netflix content differs from one region to another except for the Netflix originals. It only wants to change your region if you have moved to a new region. Netflix offers movies, documentaries and TV shows in different countries. It shows you the content based on the geographical region associated with your IP address. In some countries, using something like VPN is illegal. There are some alternative methods to change your Netflix region without using VPN. Here are the following steps.
Tor Browser
Remote Desktop
Home VPN server
Smart DNS
A Smart DNS is the best VPN alternative for watching Netflix content from other regions worldwide. The biggest difference between the Smart DNS and VPN solutions is that Smart DNS does not encrypt your connection or hide your IP. It makes it less powerful when it comes to unblocking websites online. Here are some reasons why Smart DNS is better than a VPN service. Two popular Smart DNS services optimized for streaming are Smart DNS Proxy and Unlocator.
Smart DNS Vs VPN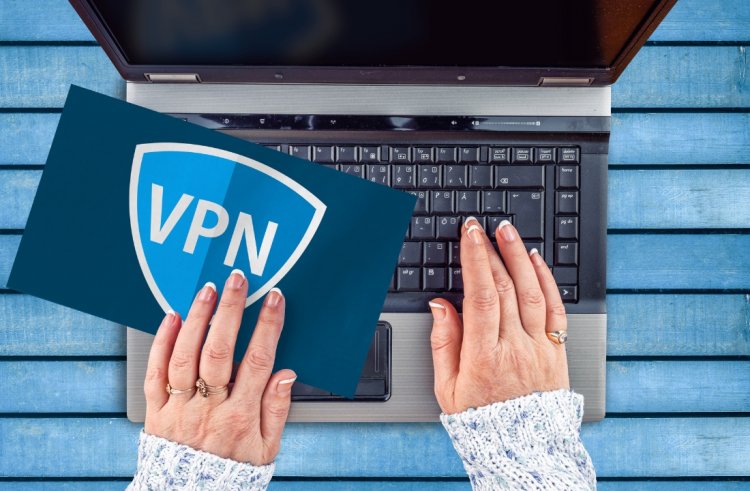 Speed and Efficiency
The technology of Smart DNS allows you to stream, download or view content much faster than a VPN. Smart DNS system re-routes certain portions of your traffic through its server.
Excellent Compatibility
VPNs often use a complex system to establish a single VPN tunnel between your device and the restricted content. Smart DNS Proxy Server is more compatible with your devices such as Gaming Consoles, Laptops, Mobile Smart Phones and Smart TVs.
Smart DNS setup is easy to install
Connection via a Smart DNS system does not require complicated software installation necessary for setting up to stream content from blocked websites.
It was less expensive
A smart DNS subscription will cost you much less than a VPN service subscription.
Steps to change your Netflix region using Smart DNS
Register your IP address
Get the appropriate DNS server addresses.
Open the Network settings
Find the DNS settingsInput the
DNS server addresses
Restart your device
The Smart DNS service will get activated once you reconnect to the internet.
Pros of Smart DNS
It is the easiest way to change Netflix without a VPN.
Works on almost every device, including Smart TVs and game consoles.
It's cheaper than most VPN services.
Smart DNS provides fast connection speeds.
Cons of Smart DNS
It only works with specific websites and in a limited number of locations.
You need to provide your IP address to gain access.
The choice of VPN service is limited.
It can be more difficult to configure than a VPN application.
A Smart DNS Proxy is one of many options to change Netflix regions without a VPN. Another way is to use the Tor browser and remote Desktop to unblock Netflix. But these are not effective as Smart DNS or a VPN.
Proxy Server
A Proxy server is a software system running on a computer. It acts as an intermediary between an endpoint device, such as a computer or another device from which a user or client requests service. It allows you to stream content from another Netflix region by masking your IP address to that of the selected location. A proxy server works by routing your traffic via a third-party server. Two main types of proxy server is a web proxy and browser extensions. With like Smart DNS, Proxy servers don't encrypt your traffic.
Types of the Proxy server
Web Proxy
Web Proxy is accessed via a website and is free to use. You can enter the URL's that you are looking to unblock and choose your desired server location and start browsing.
Browser Proxy Extensions!
In a web browser extension, higher-quality proxy servers tend to be available. Some are free to use, but many charges a subscription fee.
Proxy Server Vs VPN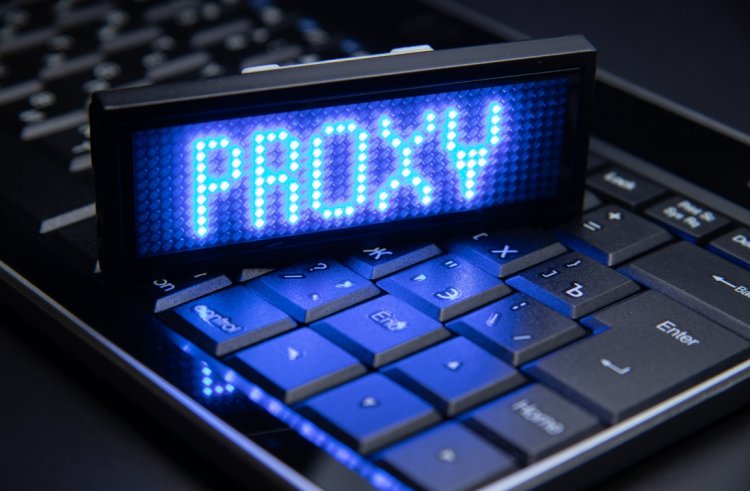 Proxy Server and VPN may seem similar, but there are some key differences to be aware of.
Security
Proxy servers hide your identity from websites but don't encrypt your connection. VPNs are a secure solution. They encrypt data before sending it to the client, hide your identity from the web and your
ISP.
Privacy
Proxy servers serve as a middleman between a user and the web. They hide user IP addresses from a web server, but it does not secure the sent and received data. VPN hides the user's IP address and location so they cannot be identified. It uses end-to-end encryption so the router cannot access user data, ensuring total privacy for the user.
Speed
Many people may use a proxy server at once, resulting in speed delays. VPN servers are far from the user's location, resulting in a slower connection speed.
Steps to using a web Proxy server to change Netflix region
Go to the Proxy Server's website.
Enter www.netflix.com and choose a server based in the Netflix region you try to unblock.
Click 'continue' to the page or wait for the timer to run down to zero.
Sign in to your Netflix account.
Now you can stream Netflix titles licensed in the location of your Proxy server.
Pros of Proxy Server!
Proxy Server is often free and easy to use.
It offers a range of server locations
It also delivers fast connection speed.
Cons of Proxy Server
Proxy Server does not encrypt your traffic
Netflix easily blocks proxy IP addresses
Overcrowded servers can cause slow speed
It works only when accessing Netflix from within your browser
Proxy Servers are less reliable than VPN services and Smart DNS.
Remote Desktop Software!
A remote desktop is an operating system feature that allows a user to connect to a computer in another location where the Computer's Desktop is and interact with it as if it were local. It accesses and interacts with a remote PC or laptop as though you were sitting in front of it. This software is used in business for IT support and can also change Netflix region. It is more complex than using Smart DNS or a Proxy server.
Remote Desktop Software Vs VPN
A VPN is a smaller private network that runs on top of a large public network, whereas Remote Desktop software allows users to control a computer remotely.
Remote Desktop allows access and control to a specific computer, while VPN allows access to only shared network resources.
Most Remote Desktop applications are tunnelled through secure VPNs to add another layer of security.
Steps to use Remote access to change Netflix region
Download and install the Remote Access Software onto your home computer.
Open the application and note your Remote Access ID and password.
If your Computer is a Mac, go to system preferences – Security & Privacy – Privacy – Accessibility and check the TeamViewer and TeamViewer_Desktop.
On your streaming device, download and install the Remote Access Software
Enter the Remote Access ID and password for your home computerNavigate to Netflix.
Pros of Remote Computer Software
Remote Computer Software is a fee for personal use.
It is very difficult for Netflix to block
Cons of Remote Computer Software
It requires access to a computer in your desired Netflix region
The remote Computer must be turned on and got connected to the internet
It is viable for one or two Netflix locations
Wide access permission can create a security risk.
The Tor Browser
The Tor Browser hides your IP address and browsing activity by redirecting web traffic through various routers. The service works strongly, encrypts your connection and routes it through at least three different servers worldwide. It is used by journalists and others who want to protect their privacy online. It aimed to support people who live in parts of the world where the internet is tightly controlled and censored.
Steps to use Tor to change Netflix region
Download the Tor Browser from the Tor Project Website
Click the exe file, select your language and confirm the settings you would like.
Open the Tor browser and click connect.
Visit check.torproject to confirm the browser is working
Go to Netflix.com and enjoy the shows.
Pros of Tor Browser
Tor Browser is free to use.
It strongly encrypts your traffic.
Cons of Tor Browser
Tor Browser is unreliable for bypassing Netflix's geo-blockers
It is extremely slow
Tor Browser has little control over server locations
It is also against the spirit of the Tor community.
Home VPN Server
A Home VPN server gives you an encrypted tunnel when on public Wi-Fi. It can also allow you to access country-specific services from outside the country. You can connect your home VPN server directly to the router. It is a reliable way to unblock your home Netflix library abroad without purchasing a commercial VPN subscription.
Steps to use Home VPN Server to change Netflix region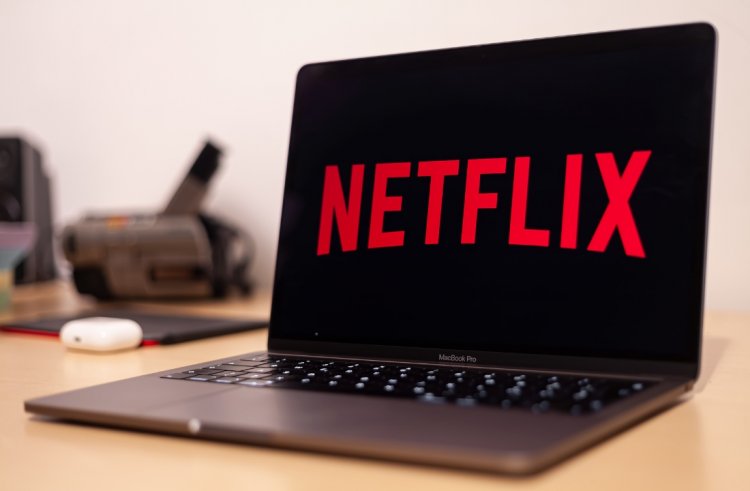 Purchase a wireless router that supports Open VPN protocol and set it up in your home.
Open the browser on your streaming device and enter your new router LAN IP address into the search bar.
Input the router username and password into the box
Go to settings and turn on the VPN service
Select Confirm and apply
Find VPN client configuration files for your chosen streaming device and download them to the device.
When you are away from home, you should be able to connect to the home VPN server.
Navigate to Netflix on your streaming device while connected to the VPN server
Pros of Home VPN Server
Home VPN Server is free to use
It is very unlikely Netflix will block the IP address
Cons of Home VPN Server
The home VPN server has only one VPN Server location
t is slow and also technically complex.
Best Netflix Region
Netflix is available worldwide, operating in 190 countries apart from China, Crimea, Syria and North Korea. Japan is the best region for Netflix, which received a catalogue score of 100 for the highest streaming service. The second-best region is the Czech Republic, followed by South Korea.
Is it illegal to change my Netflix location?
No, it is not illegal to change your Netflix region. But there are some terms and conditions for Netflix you can agree to when you sign up to use the service. VPNs are illegal in Belarus, North Korea, Iraq and Turkmenistan and heavily restricted in other highly-censored countries. Smart DNS services and Remote Desktop Software are not illegal anywhere in the world.