How to cancel a Netflix account?
How to cancel a Netflix account?
Updated on November 12, 2022 18:34 PM by Andrew Koschiev
How to cancel a Netflix account?
Netflix raised prices, canceled upcoming animation, and potentially cracked down on password sharing, so you may consider canceling your membership.
In 2022, plenty of good movies and shows are available across other platforms that you cannot get elsewhere. However, Netflix's ability to offer The best movies and shows cannot get anywhere else.
We have compiled a list of Netflix alternatives for other streaming options if you would like other options besides Netflix. We will walk you through the process below. These steps will guide you through the process of canceling your Netflix membership.
What do you need to do to cancel your Netflix subscription?
As stated on Netflix's cancellation page, you may cancel your Netflix account anytime, but this does not guarantee you will receive a refund. Upon cancellation, you will retain the service for the remainder of your canceled billing period. You cannot receive a refund for unused service under Netflix's terms of service.
Open a web browser and follow the steps below to cancel your Netflix account. Mobile and desktop devices are both compatible. While using a desktop browser is easier, you can follow the same steps on the mobile version of Netflix's website. Skip stepping five directly to the cancellation confirmation page for Netflix accounts.
Step 1: Online or on the Netflix mobile app, log into your Netflix account
Step 2: (Or click the user icon on the app) Click the dropdown menu at the top right corner.
Step 3: Go to the account management section by clicking 'Account'
Step 4: Right under 'Membership & Billing', click 'Cancel Membership'
Step 5: To cancel, click 'Finish Cancellation'
In 10 months after canceling your Netflix account, you can restart it and get back to where you left off, including your favorites and preferences and where you left off on shows you have already watched. To access the page, click the left to Restart Membership button after logging into netflix.com, heading to the Account Details page (like in step 3), and then click Restart Membership.
Android phone or tablet: How to cancel Netflix?
You can cancel your Netflix account if it is tied to your Google account if you created it with one of the best Android tablets:
Step 1: On your phone or tablet, open Google Play Store.
Step 2: You can see your profile picture or initials by tapping your profile icon in the upper-right corner.
Step 3: Select Payments & Subscriptions from the profile menu.
Step 4: Pick a subscription
Step 5: Tap Cancel Subscription on Netflix.
Step 6: Get your cancellation confirmed.
Here is how you can cancel Netflix in your browser via Google Play
The Netflix cancellation process must go through Google Play if you create an account.
Visit the Google Play site and log in.
Choose a profile from the left-hand menu.
From the menu, select Payments & subscriptions
You can unsubscribe by clicking the Subscriptions tab.
Can you cancel your Netflix subscription on your iPhone or iPad?
Yes, it is easy to cancel your Netflix subscription if you create your Account with the Netflix app for iOS. Your Netflix subscription can be canceled by following these steps:
Go to the Settings app.
On the Settings page, tap your name.
From the menu on your Apple ID, select Subscriptions.
Click on Netflix > Cancel Subscription.
Please confirm the cancellation.
The procedure for canceling your Netflix subscription from iTunes on a computer
Netflix subscriptions can also be canceled through iTunes.
Choose View My Account from the dropdown menu under Account in the iTunes app.
Click Manage to the right of Subscriptions in the Settings section.
How to cancel the Netflix subscription on your phone?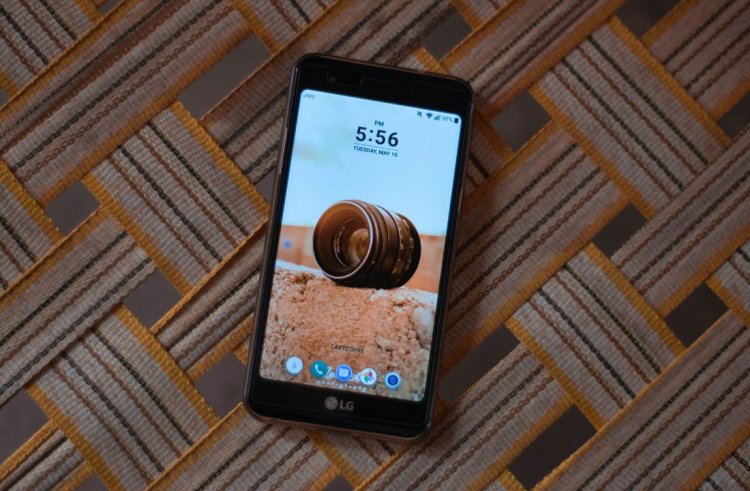 Your Netflix drama does not have to involve Google or Apple. Use your Apple or Android device's Netflix app.
Log in to your App Account.
In the upper-right corner of the app, click on your profile icon.
Click on Account.
Touch Cancel Membership at the bottom of the page.
As part of the cancellation process, you are asked to confirm your cancellation and informed that your access to your Account would end at the end of your current billing cycle.
Which are some of the best Netflix alternatives?
If you cancel your Netflix subscription, you will not be able to watch many of Netflix's original movies or shows. You will not be able to watch Stranger Things or The Witcher anymore, but if that is not a deal breaker for you, some other good services are much cheaper. Moreover, you already have Prime Video access if you subscribe to Amazon Prime. The following are some of the best streaming services to watch in 2022:
Hulu, ESPN+, and Disney+ together
For just $4 more, you can get the Disney+ bundle, which includes access to Hulu and ESPN+. A Netflix basic membership currently costs $9.99 per month, which allows one screen to stream Netflix at once. For $13.99 a month, you can access new Marvel shows, Hulu Originals, Star Wars shows, sports, and more.
Watch HBO Online
HBO Max is another excellent streaming option. For $9.99 per month, you can subscribe to HBO Max with ads, or for $14.99 per month, you can subscribe without ads.
Each profile is allowed to watch up to five episodes per month. Its main feature, however, is its original content. HBO originals, as well as content from DC, Adult Swim, Cartoon Network, and Studio Ghibli, are the main draw for HBO Max.
Aside from that, you can watch Warner Bros. movies as soon as they become available on the platform, including The Batman. The HBO Max and Discovery+ services will soon be combined, expanding the platform's content offering further.
The AppleTV+ subscription service
Apple TV+ is one of the cheapest streaming services available now. The service offers a free 7-day trial to test it out, and you can then pay only $4.99 a month.
In addition, if you purchase an Apple device, you can receive three months free of the service. There are few original shows and movies on Apple TV+, compared to Netflix, but one of the company's original movies, CODA, won the best picture award at the Academy Awards.
Conclusion
You are unsubscribed in a matter of seconds, and finally, you can unclutter your mind of all the media that swarms at you every day. There are plenty of excellent streaming services that offer free trials if, on the other hand, you want to binge on another service. If you still have a few days to stream, catch up on some of Netflix's best action movies.