How many seasons of criminal minds were on Netflix
How many seasons of criminal minds were on Netflix
Updated on November 12, 2022 18:53 PM by admin

Fans who love crime drama can never get Criminal Minds off their heads. The famous dialogue of Paget Brewster, "Every ending is a beginning", grasped the audience that led to the series Criminal Minds going beyond dozens of seasons.
The American police crime drama series was created and produced by Jeff Davis with the series first premiered on CBS on September 22, 2005, and ended on February 19, 2020, and later revived in 2022.
The storyline of Criminal Minds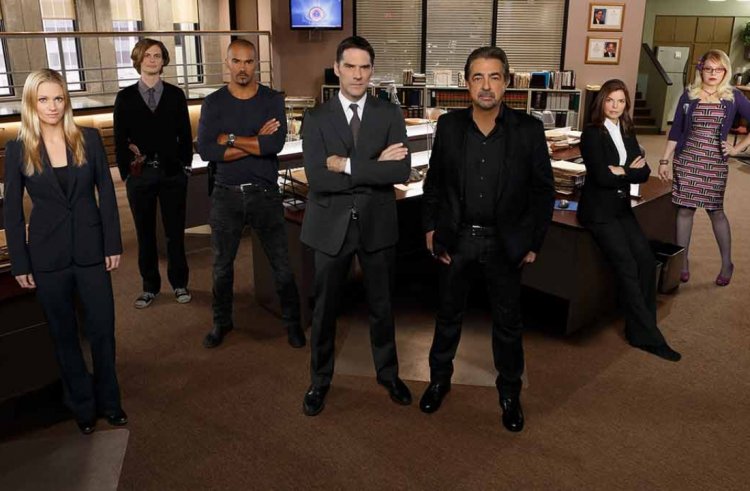 (Image Credits:PoGDesign.com)
The show centres on a team of criminal profilers that work for the FBI's Behavioral Analysis Unit (BAU), where they use behavioural analysis and profiling to assist solve crimes and track down the "unsub" (unknown subject). Unit Chief Aaron Hotchner and Emily Prentiss are in charge of the team's management.
Criminal Mind Cast members:
Jason Gideon as Mandy Patinkin;
Aaron Hotchner as Thomas Gibson;
Elle Greenaway as Lola Glaudini;
Derek Morgan as Shemar Moore
Dr Spencer Reid as Matthew Gray Gubler;
Jennifer "JJ" Jareau as A. J. Cook
Penelope Garcia as Kirsten Vangsness
Emily Prentiss as Paget Brewster
David Rossi as Joe Mantegna
Ashley Seaver as Rachel Nichols
Alex Blake as Jeanne Tripplehorn
Kate Callahan as Jennifer Love Hewitt
Tara Lewis as Aisha Tyler
Luke Alvez as Adam Rodriguez;
Stephen Walker as Damon Gupton
Awards
Criminals Minds won the Top Tv series award in 2006 and 2007 for ASCAP Film and Television Music Awards.
Criminals Minds also won BMI TV Music Awards for 2008, 2009 and 2013 BMI Film & TV Awards.
It also won the Top Television Series award in 2010, 2011 and 2012 in ASCAP Film and Television Music Awards.
Criminals Minds won two Image Awards under Outstanding Writing in a Dramatic Series in 2014 and Outstanding Actor in a Drama Series in 2015.
It also won the 2017 People's Choice Award under Favorite TV Crime Drama.
Ratings
IMDB: 8.1/10
Rotten Tomatoes: 4.6/10
Common Sense: 8/10
Criminal Minds Season 1
Jason Gideon, along with fellow profilers Aaron Hotchner, Elle Greenaway, Derek Morgan, Jennifer Jareau, and genius-geek Spencer Reid, serves as the BAU team's leader in Season One. To solve terrible crimes, they are responsible for creating psychological profiles of offenders and thinking as they do.
Release Date: September 22 2005
Ending Date: 10 May 2006.
Episodes: 22
Criminal Minds Season 2
A serial murderer with a long track record competes with Gideon. After shooting a serial rapist, Elle Greenaway finally leaves the BAU. After being kidnapped, tortured, and drugged for two days by a religious serial murderer with three personalities, Reid is forced to relive his traumatic upbringing.
Release Date: September 20 2006
Ending Date: May 16 2007
Episodes: 23
Criminal Minds Season 3
Gideon starts questioning his skills and sanity in Season Three, eventually deciding to quit the BAU. After ten years of retirement, David Rossi returns to take Gideon's place. While there, he becomes deeply embroiled in a cold case that has been bothering him ever since.
Release Date: September 26 2007
Ending Date: May 21 2008
Episodes: 25
Criminal Minds Season 4
Reid handles a case that brings him back to his youth, JJ gives birth and leaves on maternity leave, Jordan Todd fills in for her until she returns, and for the season finale, Hotch has another confrontation with his archenemy, the Reaper.
Release Date: September 24 2008
Ending Date: May 20 2009
Episodes: 26
Criminal Minds Season 5
Hotchner's wife and kid were held prisoner by the Reaper in one of the series' most frightening, emotionally upsetting, and greatest episodes. Fans watched as Hotchner listened to his wife say her farewell before being brutally killed, as if that weren't awful enough.
Release Date: September 23 2009
Ending Date: May 26 2010
Episodes: 23
Episode 18 served as a pilot episode for the spin-off series Criminal Minds: Suspect Behavior.
Criminal Minds Season 6
(Image Credits:JustWatch.com)
The BAU is seeking out a San Diego serial murderer who stalks and kills college students. Following the loss of Prentiss, Strauss begins to investigate the squad. After a lady recovered from serious injuries and another woman went missing, the BAU was sent to a vacation town in North Carolina.
Release Date: September 22 2010
Ending Date: May 18 2011
Episodes: 24
Criminal Minds Season 7
The BAU establishes a link between the two murders after a couple is shot to death in their house and seven people are killed in a mass shooting at a Virginia Internet security business. Prentiss is assisting Morgan in getting ready for her recertification course.
Release Date: September 21 2011
Ending Date: May 16 2012
Episodes: 24
Criminal Minds Season 8
Reid and the BAU join forces to find and save his lover before it's too late after learning that her stalker has kidnapped her. The remainder of the BAU heads to San Francisco to look into a serial murderer operating in the Mission District as Reid deals with a personal tragedy.
Release Date: September 26 2012
Ending Date: May 22 2013
Episodes: 24
Criminal Minds Season 9
The BAU searches for a serial murderer who enjoys keeping souvenirs of the victims after a string of victims are discovered dead from strangulation in Boston. The team wonders whether a connection between the victims may help them identify the attacker. When Rossi's favourite pub is about to close, the BAU supports him.
Release Date: September 25 2013
Ending Date: May 14 2014
Episodes: 24
Criminal Minds Season 10
The BAU tries to profile a serial killer who has adopted the guise of an urban legend and utilises social media to find his victims after an internet star is discovered dead in Bethesda, Maryland. Morgan juggles his connection with Savannah while still juggling his work.
Release Date: October 1 2014
Ending Date: May 6 2015
Episodes: 23
Episode 19 served as a pilot episode for the spin-off series Criminal Minds: Beyond Borders.
Criminal Minds Season 11
The BAU teams up with the NSA to look into a suspected underground Internet drug gang after a DEA undercover agent is killed and two more go missing. Hotch, meanwhile, takes advantage of the inquiry to advance the team's search for the Dirty Dozen killer's ring.
Release Date: 30 September 2015
Ending Date: May 4 2016
Episodes: 22
Criminal Minds Season 12
Agent Luke Alvez joins the BAU team as they work to apprehend a Tempe, Arizona-area serial murderer who escaped from prison along with twelve other inmates. After a child kidnapping case in Los Angeles, JJ returns home feeling traumatised. She sobs and tells her husband about the incident.
Release Date: 28 September 2016
Ending Date: May 10 2017
Episodes: 22
Criminal Minds Season 13
In the season finale, Reid (Matthew Gray Gubler) held the FBI mole from a cult of serial killers at gunpoint after identifying her. At the last minute, she disclosed that the organisation was holding Garcia (Kirsten Vangsness) captive, so he could not free her.
Release Date: 27 September 2017
Ending Date: April 18 2018
Episodes: 22
Criminal Minds Season 14
The BAU goes to Maine to track down the unsub who has been killing people repeatedly within allegedly haunted homes. The BAU travels to Los Angeles to look into several shootings that each occur after many auto accidents. Rossi also gets ready to wed Krystall.
Release Date: October 3 2018
Ending Date: May 6 2019
Episodes: 15
Criminal Minds Season 15
The firing of Thomas Gibson. Aaron Hotchner, a character played by Thomas Gibson, took over as Gideon's team commander after Mandy Patinkin left. Gibson's interactions with the production crew did not reflect his sombre demeanour on camera. The actor even grew aggressive in two instances.
Release Date: 8 January 2020
Ending Date: February 19 2020
Episodes: 10
Are Criminal Minds available on Netflix?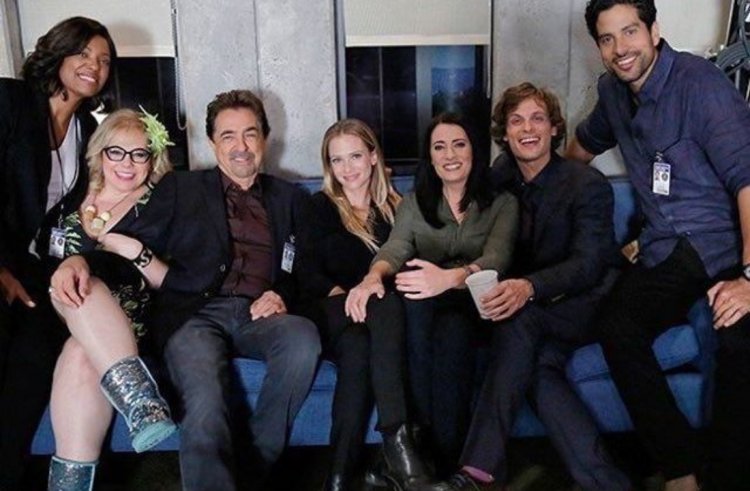 (Image Credits:Promipool.com)
The show's streaming environment is partially due to the show's rights, which are a little complicated. CBS Television Distribution holds the rights in the US, and Disney owns them outside the US.
Netflix US will have access to Criminal Minds seasons 1 through 12 starting in January 2022. Both Criminal Minds: Suspect Behaviour and Criminal Minds: Beyond Borders are not accessible on an SVOD provider in the United States; therefore, it does not have access.
So Criminal Minds seasons 13, 14 and 15 are not available on Netflix but are available on Hulu and Paramount +
Readers, don't be overjoyed; as of June 30, 2022, Netflix has removed the first 12 seasons of Criminal Minds due to license issues and now it is only available on Hulu and Paramount+.
But Netflix was more worried about its viewers that Netflix restored the first 12 seasons of the classic series in August to its service after the license ended in June.
Criminal Minds on Disney plus
Disney is solely responsible for the show's distribution outside of the US. Criminal Minds has never been available on Netflix outside of the United States. Disney+ offers all 15 seasons of the primary programme, and the corresponding spin-offs Suspect Behaviour and Beyond Borders.
So Netflix subscribers can only watch Criminal Minds from season 1 to season 12. If you are a die-hard fan of Criminal Minds, other viewers subscribe on Hulu or Paramount+ to watch the entire season, and the spin-offs are a bonus for you.
Overseas viewers can watch the criminal series on Disney +