Here's The List Of Most-Fascinating Facts About Grey's Anatomy
Here's The List Of Most-Fascinating Facts About Grey's Anatomy
Updated on September 09, 2022 15:15 PM by Andrew Koschiev
Grey's Anatomy is the longest-running prime-time show on ABC and has been on the air since 2005. It has had more than 15 seasons, over 300 episodes, and multiple major doctor deaths during that time.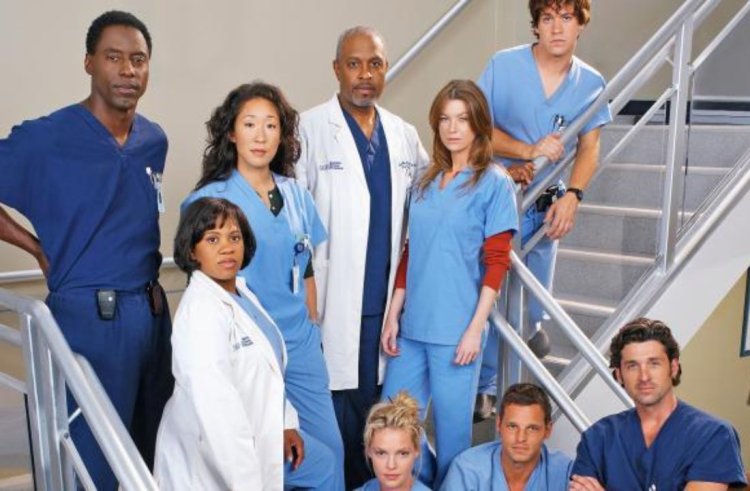 It has been a wild, sometimes devastating ride for fans, but they are still tuning in over a decade later. Here's a list of surprising, little-known facts you would probably not know about Grey's Anatomy.
Grey's is named after a popular medical textbook
Grey's Anatomy is about the series' main character, Dr. Meredith Grey (Ellen Pompeo). However, the character and show name were chosen as a nod to the medical textbook Gray's Anatomy, written by English anatomist Henry Gray and first published in 1858.
The idea for Grey's Anatomy came after a doctor mentioned how hard it was to shave her legs in the tiny hospital shower
Series creator Shonda Rhimes said although she'd always loved shows about emergency rooms and surgery, the distinctive angle for her show was sparked after a doctor told her how difficult it was to shave her legs in the little hospital shower. Rhimes said, "At first, that seemed like a silly detail," adding, "I thought that it was the only moment and place this woman might have to shave her legs. That is how hard the work is."
Other possible titles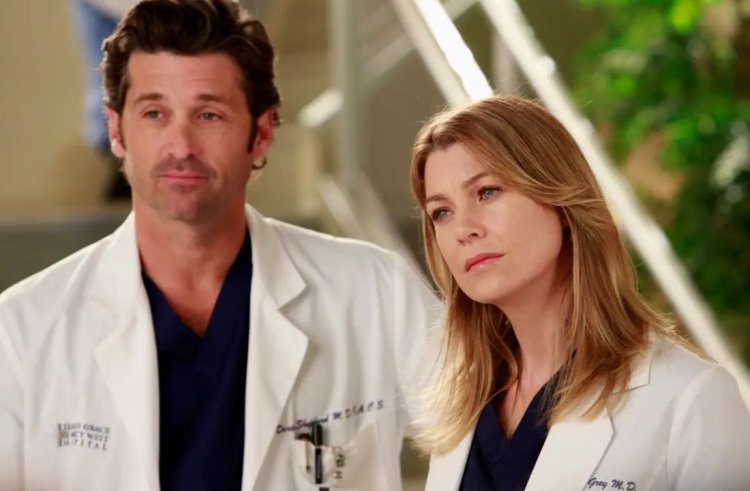 Kate Walsh (Addison Montgomery) once disclosed that other possible titles for the series included Doctors, Surgeons, and Complications.
RELATED: Grey's Anatomy star Chris Carmack and wife Erin Slaver welcomed their second child, Cielle Estee Carmack
Some of the show's locations are filmed at a real
Although all interior hospital scenes are done on a set, exterior shots are filmed at a VA hospital in North Hills. Meredith's home, or at least its exterior, is a real house that can be found in the Queen Anne district of Seattle. The shots at Joe's Bar used to be filmed at a watering hole called McMurphy's in Pasadena until it was recreated early for easier access. McMurphy's has since changed hands; it is now known as Der Wolf.
Every episode shares a name with a song title except one
The first episode, "A Hard Days' Night," is titled after the Beatles song, also every episode has shared a name with a song title, everything from Public Enemy's "Fight the Power" to Elmo and Patsy's "Grandma Got Run Over By a Reindeer." The one exception is season 14, titled "1-800-799-7233"—the real-life hotline to report domestic violence, which was the episode's premise.
Patrick Dempsey's nickname was inspired by Dempsey himself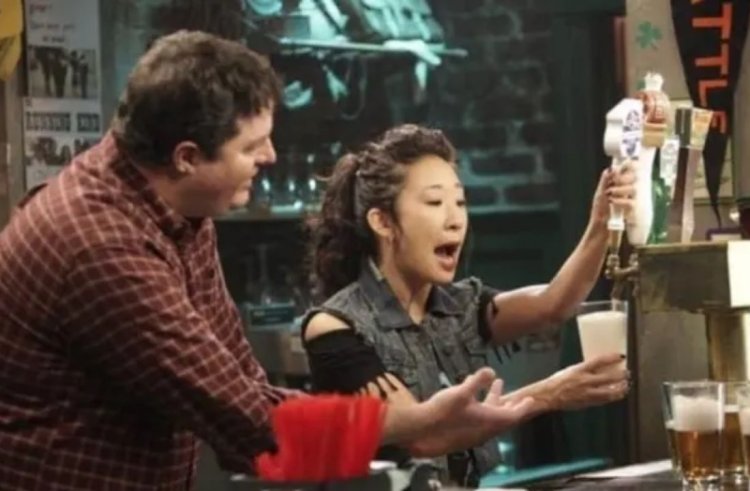 Rhimes told Oprah, "When we were shooting the pilot, Patrick Dempsey was seriously the most adorable man we'd ever seen on camera," adding, "We would watch the monitor and think, 'Look at his dreamy eyes!' Therefore we started calling him Patrick McDreamy, and it stuck."
RELATED: Everything You Need to Know About Grey's Anatomy Season 19
Grey's writers consult real medical professionals
To make sure they get it right, Grey Anatomy's writers consult with a team of medical professionals on the proper jargon and phrasing. In her book Year of Yes, Rhimes admitted during the writing process, they use the term medical to fill in for the terminology, which occasionally results in nonsensical-sounding scripts. Rhimes penned, "Meredith will say, 'I need a medical to medical!' And someone else will go, 'Well I've medical.' 'Well hand me the medical!" Rhimes has done the same thing on Scandal, where the placeholder word was political.
Rob Lowe could have played Grey's McDreamy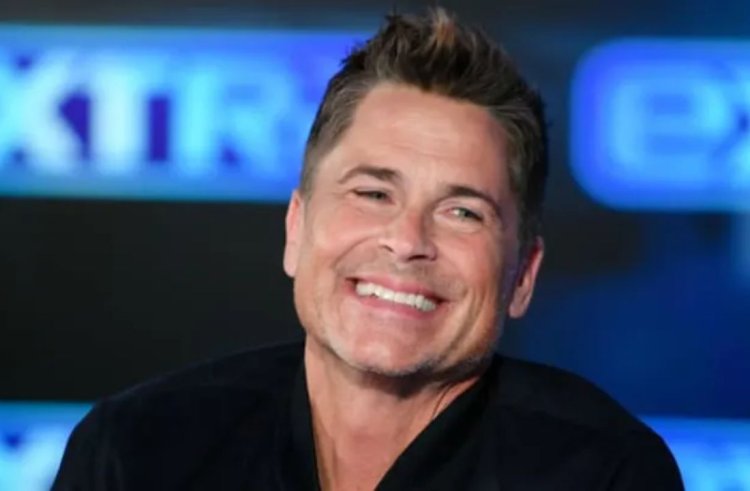 Lowe could have offered the part before Patrick Dempsey was but turned it down to make the short-lived drama Dr. Vegas instead. But Lowe has no regrets. Lowe said, "I in that part isn't as interesting as Patrick in that part," adding, "If it had been me the fans would not have called me 'McDreamy,' they would have called me Rob Lowe." Furthermore, it could have prevented Lowe from taking a role in another iconic series.
Lowe continued, "Had I done Grey's, I wouldn't have been in Parks and Recreation," adding, "That alone for me is enough." Another star who read for McDreamy? Isaiah Washington, who went on to star Dr. Preston Burke.
Grey's writers were once chastised for using the word vagina often
Grey's Anatomy writers were once attacked for employing the word vagina frequently in one episode. Rhimes said, "Now, we'd once used the word penis 17 times in a single episode and no one blinked. But with the vagina, the good folks at broadcast standards and practices blinked over and over and over," adding, "I think no one is comfortable experiencing the female anatomy out loud, which is a shame considering our anatomy is half the population."
RELATED: Top 30 Highest Paid Celebrities of Hollywood
The blood and guts on the show are real
However, it is not human blood and guts; it is cow organs. Also, they use cow blood, red Jell-O, and chicken fat to make those surgical scenes look more realistic. According to some of the actors, the smell is quite repulsive.
Grey's Anatomy wasn't expected to last beyond the 1st season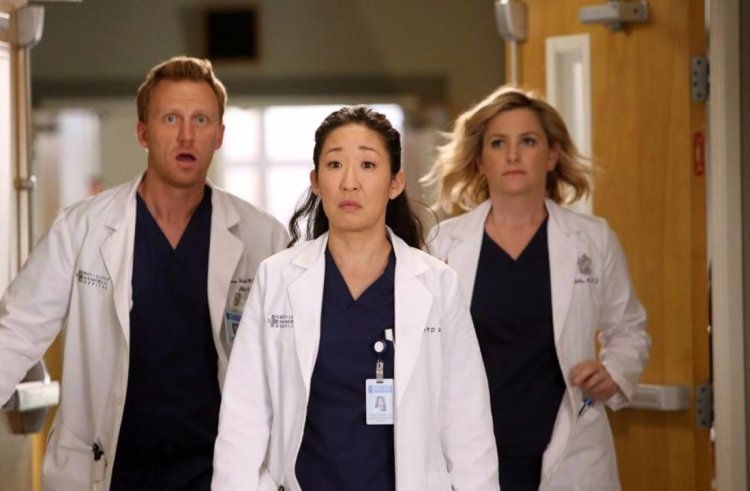 After the 1st season wrapped, Grey's writers were asked to clean their offices because showrunners did not expect to get picked up for a second season.
After dealing with many scandals with Grey's actor, Shonda Rhimes created a new policy
Rhimes calls it her "no a**holes policy," which she began implementing on her next show, Scandal, which debuted in 2012. Rhimes said in an interview, "There are no Heigls in this situation." She declined an Emmy nomination by saying the quality of scripts she received was not awarded material. "I do not put up with bullsh*t or nasty people. I do not have time for it."
RELATED: Grey's Anatomy Made a Mistake By Calling Derek Shepherd McDreamy
A real surgical nurse!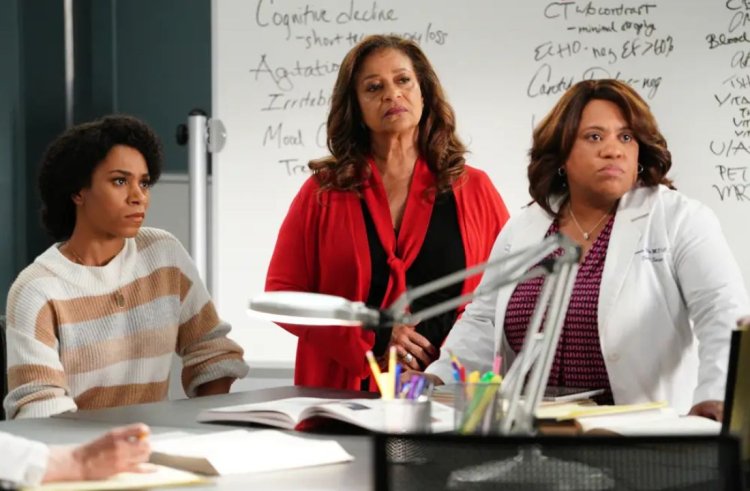 BokHee, a scrub nurse played by Kathy C An, has appeared on hundreds of episodes and occasionally served up a line or two. BokHee is indeed a real surgical nurse, according to Sandra Oh.
Only three of the original actors remain!
Only three of the original actors remain on the show: Chandra Wilson (Dr. Miranda Bailey), James Pickens (Dr. Richard Webber), and Ellen Pompeo (Meredith Grey), after the season 16 departure of Justin Chambers (Dr. Alex Karev).
Allen pushed for diversity behind the scenes on Grey's Anatomy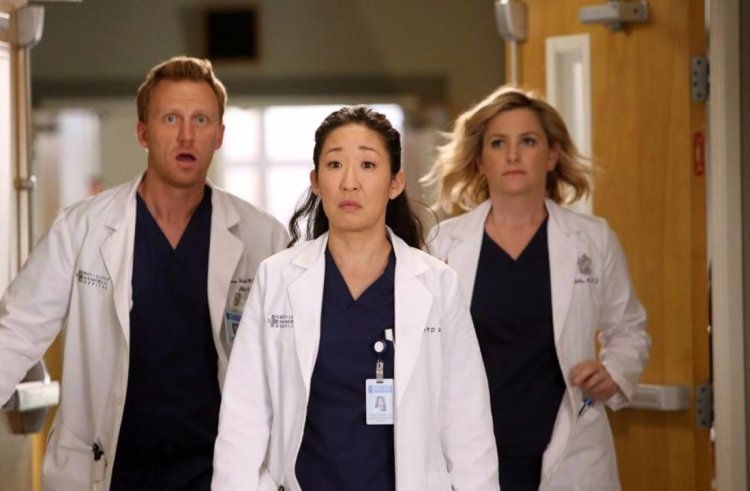 When Debbie Allen joined as executive producer and director just before season 12, she had directed individual episodes and acted in the show; before that, one of her goals was to hire 50% women directors and increase the number of Black male directors. One of the directors Allen tapped was Denzel Washington, who directed the episode "The Sound of Silence." Though the choice may appear unconventional for Washington, he didn't hesitate to agree, saying, "I'm going to say yes to Debbie Allen."
RELATED: Netflix is now streaming Uncharted
Meredith's mom originally had a different name
Ellis Grey's name was originally Helen.
The show changed the public perceptions about HIV-positive pregnancies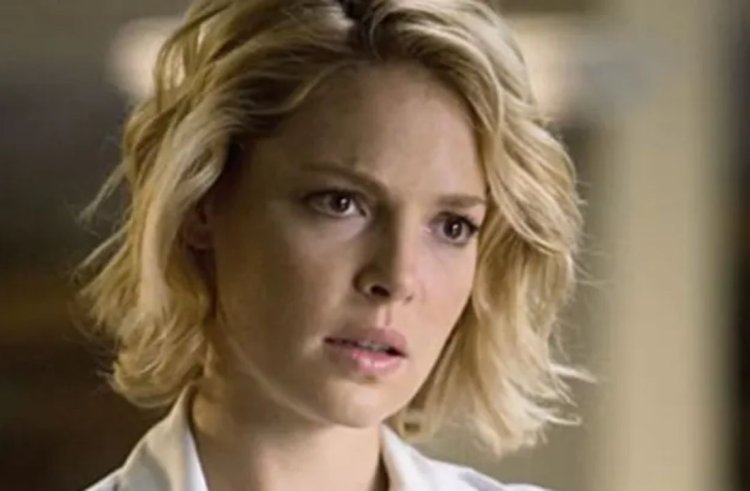 The Kaiser Family Foundation worked with Grey's Anatomy writers in 2018 to create a storyline that would likely impact how the public perceived pregnancies in HIV-positive women. The show communicated that HIV-positive women have a 98% chance of having a healthy infant if they receive proper medical treatment throughout their pregnancy, which most people were unaware of. Per studies conducted before and after the show aired, viewers' knowledge about mother-to-child HIV transmission rates rose substantially post-episode. The new information was retained even six weeks later.
Rhimes once admitted that when Ellen Pompeo is done, Grey's Anatomy is done
In 2017, Rhimes said, "Ellen and I've got a pact that I am going to do the show as long as she is going to do the show. Therefore, the show will exist as long as we want to do it. If she wants to stop, we're stopping."
RELATED: Find out which Indian web series have had you glued to the screen so far in 2022
The names on the surgical board on the show are not random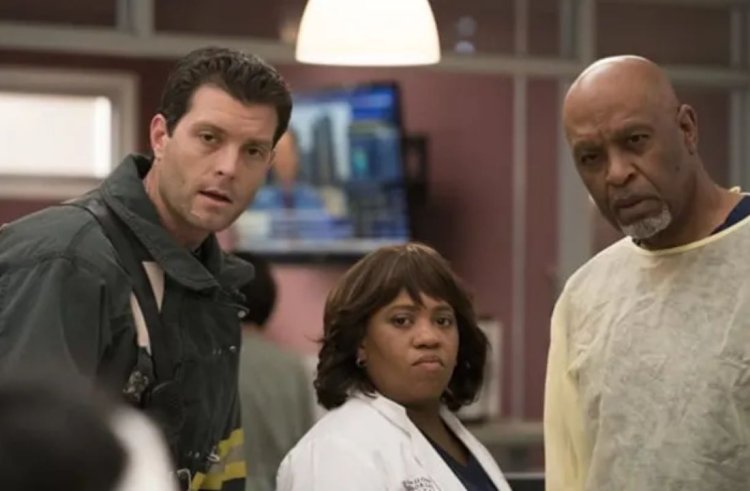 Seattle Grace's surgical board contains a master list of the day's ORs, patients, surgeons, and anesthesiologists in almost every episode. While the surgeon names are quite familiar, the patient names are peppered with the names of crew members who work on the show.
Grey's musical episode was inspired by Sara Ramirez
Ramirez won Tony Award for Best Featured Actress in a Musical immediately before joining the Grey's clan as Dr. Callie Torres. Ramirez's appearance as Lady of the Lake in Spamalot earned her many musical accolades that inspired Rhimes to include her chops in a musical episode she'd long been thinking about. Generally, the episode "Song Beneath the Song" is not considered one of Grey's best, but Ramirez got rave reviews.
Grey's Anatomy saved many lives in other ways, too!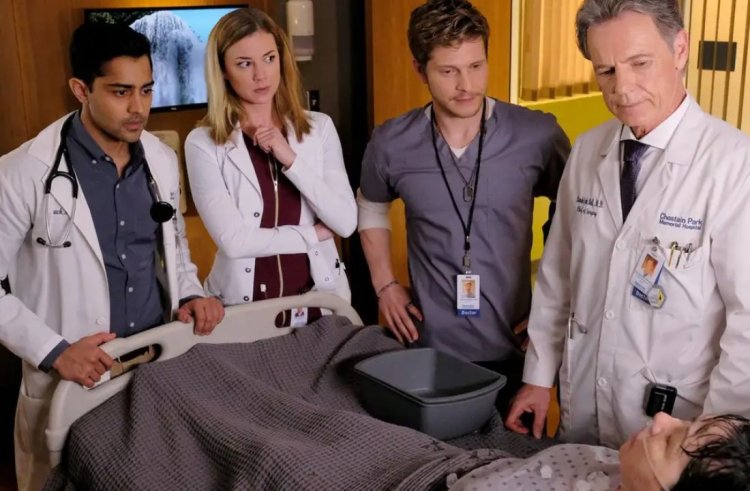 When a Wisconsin woman tumbled during a severe asthma attack in 2011, her 10-year-old daughter and a pal administered CPR after seeing it on the show. The woman made a full recovery.
RELATED: These are the Netflix Shows to Screw With Your Mind
There's no Alex Karev in Rhimes' original pitch
He was joined in after the pilot was filmed. Meanwhile, 13 seasons later, he's still a central character in Grey's Anatomy.
When it comes to Grey's final episode, Ellen Pompeo has one wish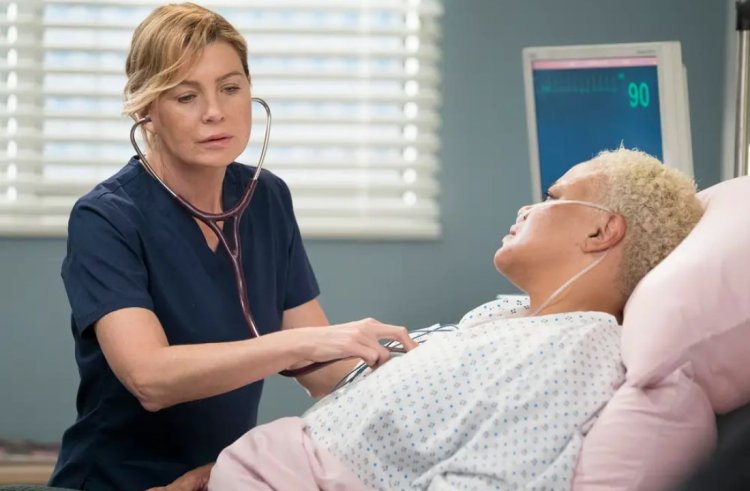 Her request? That the original cast members come back. It could prove to be a challenge; many of them have since met their demise in the show. However, in a series that has employed methods from ghosts to dreams to hallucinations, there is no pointing out what the showrunners have up their sleeves.
The Grey's Anatomy doctors all had one bizarre habit
Smoking was one common habit among all of Grey's doctors, especially Meredith.