Here are the things to do in NYC that locals and tourists should not miss
Here are the things to do in NYC that locals and tourists should not miss
Updated on July 21, 2022 11:42 AM by Dhinesh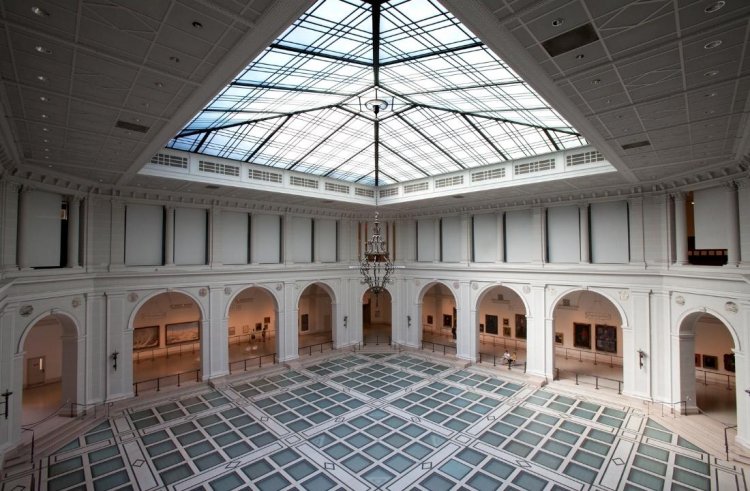 There are many attractions in New York City, but its art museums are the best. Even though it's undergoing significant changes, its dining and drinking scenes are still unbeatable, boasting killer bars and restaurants and crazy new inventions. Whether it's a beautiful beach, a breath-taking view, fine art, or hidden gems, we discover something new about our City every day. Don't miss out on some incredible NYC experiences this spring.
Swingers NoMad: hole-in-ones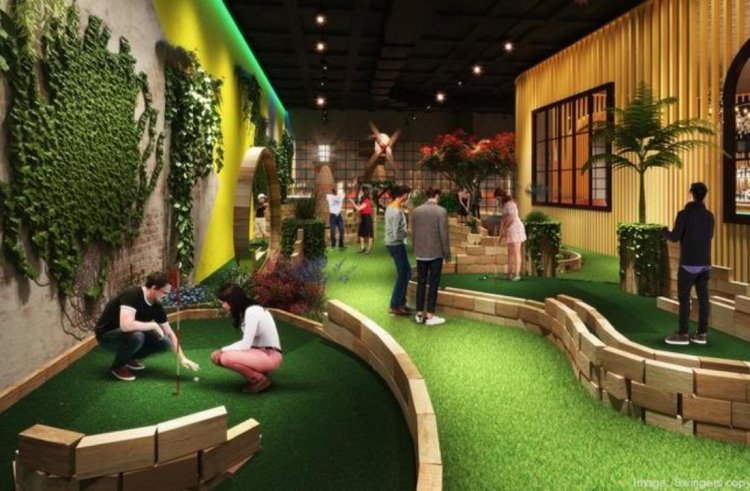 Three nine-hole golf courses spread over 23,000 square feet under 20-foot-high ceilings in this mini-golf and entertainment complex straight from London. The British concept of crazy golf involves mini-golf, but adults can play it over 21 at Swingers NoMad, which serves craft cocktails on the course.
The private rooftop of Radio City Music Hall is the perfect place to dine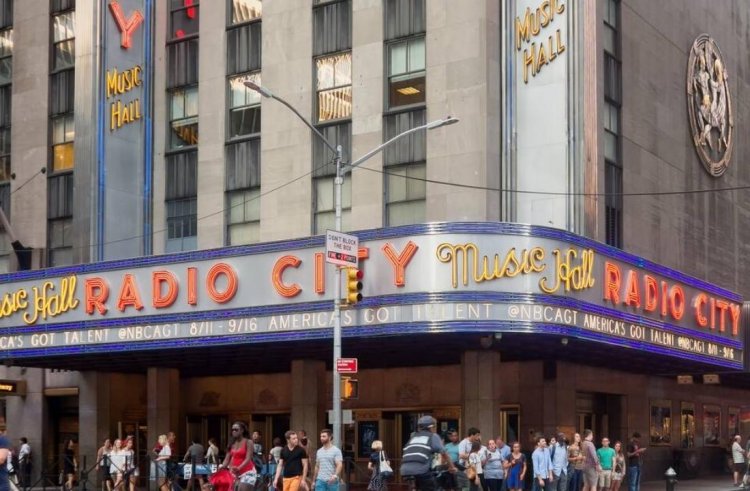 There is no doubt that Rockefeller Center continues to be Manhattan's most exciting and best after-work neighborhood out of all the office districts. The weekend of July offers a new reason to visit after hours. Nine flights above Radio City Music Hall, Radio Park stretches over a 24,000-square-foot green space. Tickets are required for the ticketed events, scheduled from July 8 through July 31.
Under the stars, enjoy a movie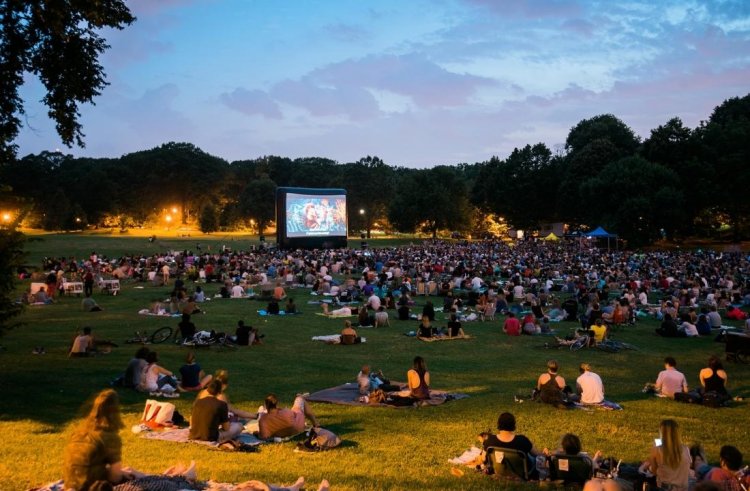 Summer in NYC means watching a movie outside under the hardly-seen stars as the City hums with its soundtrack. Summer movie screenings are held all summer long in NYC parks and on many rooftops. Skyline Drive-in, Rooftop Films, and Movies at Bryant Park are all worth checking out.
Take a shopping trip to Harlem Bazaar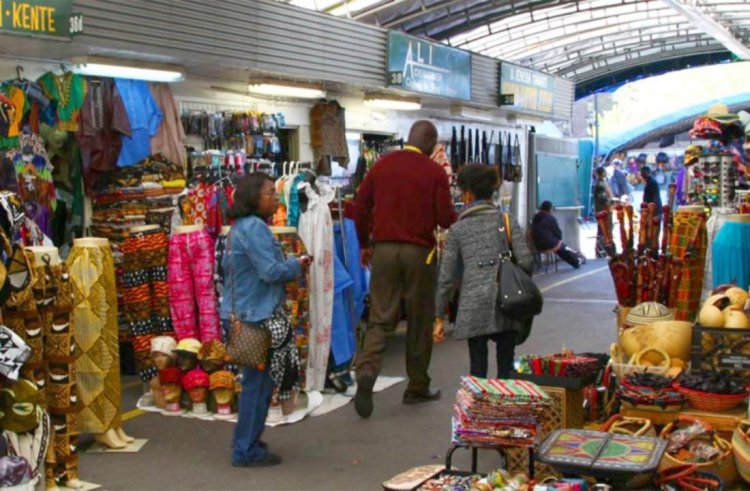 From June to October, a new monthly series takes place at the State Building on West 125th Street every third Friday from 2 pm to 8 pm. There is a wide variety of items to choose from, including jewelry pieces, clothing, self-care items, and exquisite art. Furthermore, there will be over 30 food vendors and live performers serving tasty fare on-site in addition to the product lineup.
Padel Haus is a great place to play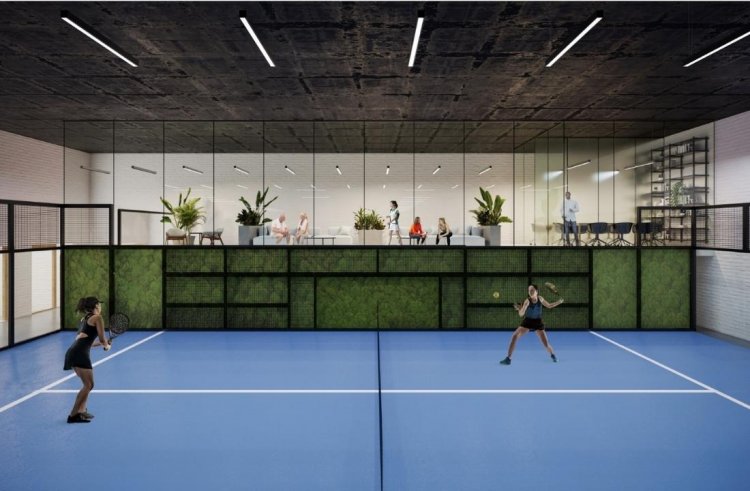 The new club will feature four professional-size padel courts and an upscale fitness center measuring 16,000 square feet. One of just a handful of padel facilities in the country, this is the first in New York City. Apart from professional courts, it will also feature an organic juice bar and a co-ed steam room.
The Queens Night Market is a great place to eat
It's a weekly food fest that offers a variety of delicious samples of everything Queens has to offer. Last year alone, 15,000 visitors attended every Saturday of the festival since it opened in 2015. Despite rising food costs, prices at the market are capped at $5 and $6 per item.
The Met's 'In America' exhibit is worth checking out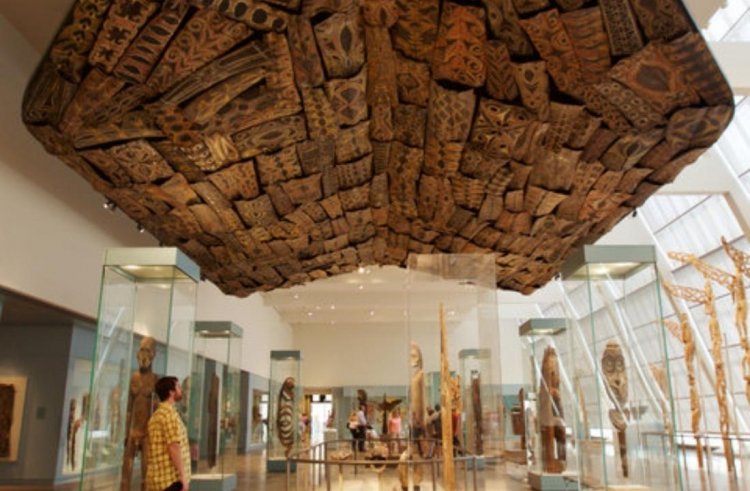 Part two of the Costume Institute's flagship exhibition this year looks at what has defined American fashion over the years. Through clothes designed and worn by the people of this country, you take a visual tour of hundreds of years of this country's history. Washington's coat, Lincoln's Brooks Brothers jacket, and the skin that once formed part of an enslaved man's uniform was displayed here.
Night markets are popping up in Chinatown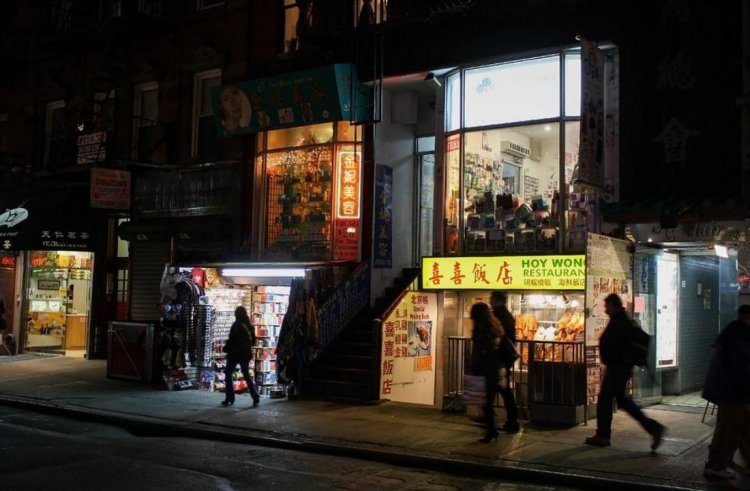 An arts and food series hosted by Chinatown, a non-profit in Manhattan's Chinatown, will take place at Forsyth Plaza at the Manhattan Bridge during the first installment of its Chinatown Night Market. The 43rd Asian American Pacific Islander Heritage Festival will feature live performances by the Coalition of Asian Pacific Americans and artisans showing off their crafts, including paper cutting, sugar painting, and braised straw figurines.
Lincoln Center disco ball dance
Lincoln Center's Restart Stages program continues with a season of free dance, music, and performances at Josie Robertson Plaza. There will be 300 artistic and civic events across ten outdoor stages as part of Summer for the City.
ARTECHOUSE is the place to get trippy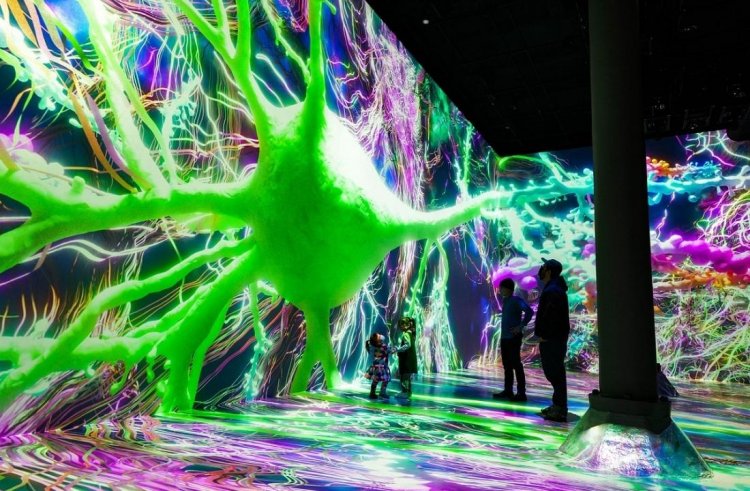 ARTECHOUSE's latest immersive exhibition, "Life of a Neuron," opens on May 14 inside Chelsea Market. As part of the exhibit, a human neuron from the prefrontal cortex will be reconstructed, which will serve as a framework for visitors to follow the development of a "typical" brain from conception through death.
Check out A Strange Loop
An award-winning drama about a queer, Black writer and composer whose identity is challenged by Sex, race, family, body image, religion, and entertainment. This film is scream-inducingly funny while howlingly hurting, which is not to be missed. A welcome tunefulness and cleverness can be found in the songs.
Summer Stage concerts are available to watch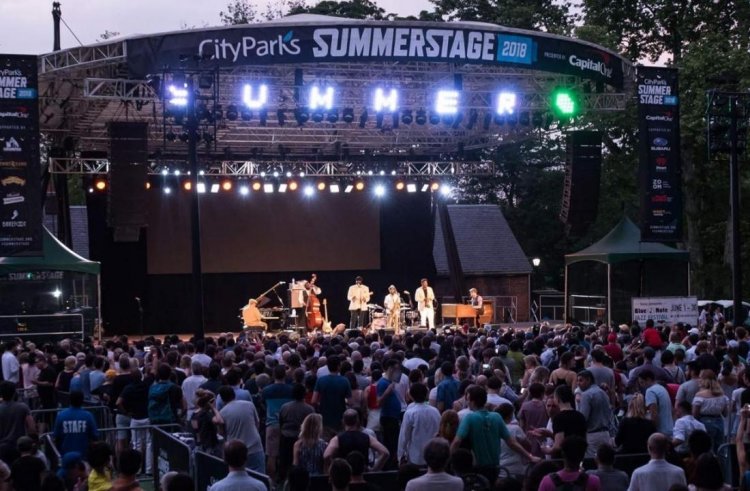 Summerstage offers concerts and events in outer boroughs. Known for its perfect lineup and free tickets, this concert is one of the best summer concert events. It would be impossible to list all the performers here. Still, the lineup includes Modest Mouse, The Barenaked Ladies, Trombone Shorty, Belle & Sebastian, The Decemberists, Andy Grammer, Fitz, and The Tantrums, Sharon Van Etten, Lucy Dacus, Angel Olsen, and Julien Baker, to name a few.
Feel the power of The Beast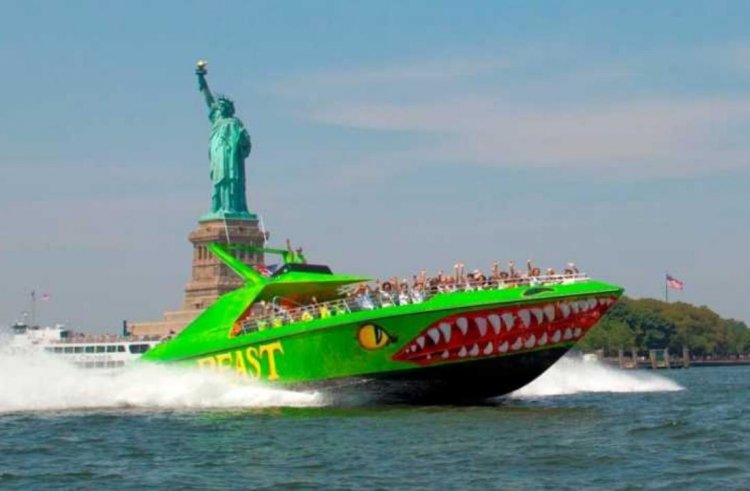 With splash-filled action from Pier 83 to the Statue of Liberty, The Beast takes guests from Pier 83 to the Statue of Liberty. Jet-powered speedboats go about 45 mph to party music, making it the only jet-powered attraction in New York. In this speedboat adrenaline rush, riders do figure eights and doughnuts while speeding down the Hudson River.
Watch a movie under the stars on a rooftop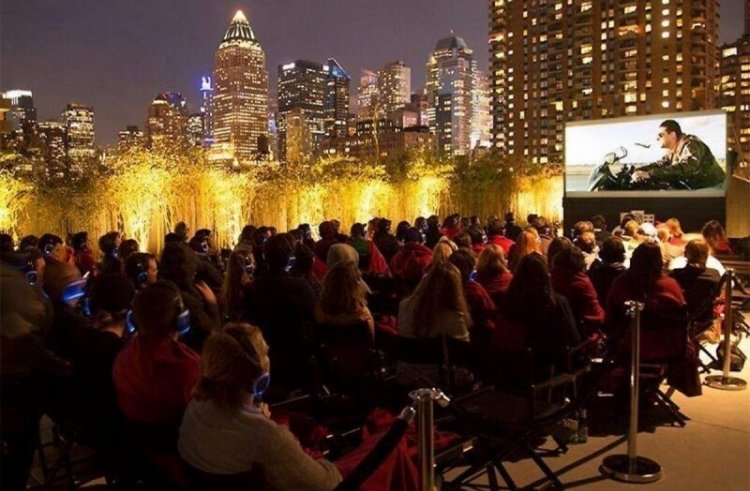 A beloved summer film series featuring live performances, conversations with filmmakers, and live music in 40 outdoor events. City Parks Foundation's SummerStage in Central Park, Liberty City's Industry City, the Old American Can Factory in Gowanus, Green-Wood Cemetery, and Fort Greene Park are the outdoor locations where these screenings will occur.
At Bryant Park, you can enjoy free performances
Besides contemporary dance, jazz concerts, collaborations with Joe's Pub, and more, New Yorkers will enjoy many other shows throughout the summer. Gioachino Rossini's The Barber of Seville will be performed by New York City Opera. There are 26 live and free performances on the "Picnic Performances" series at Bryant Park.
The Rooftop at Pier 17 is the place to be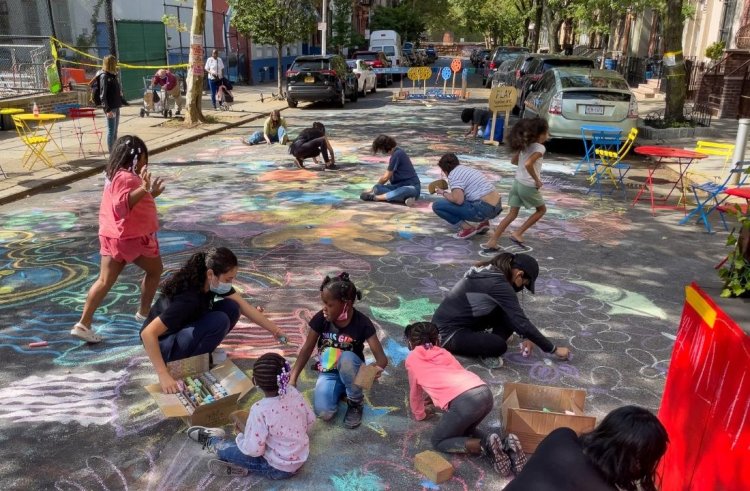 Concerts under the stars at the Seaport. Its rooftop location gives concertgoers a perfect view of the East River and the City's twinkling bridges. Concertgoers can benefit from the excellent amenities Pier 17 offers, not to mention other Seaport restaurants close by.
Experience one of the best Open Streets in the world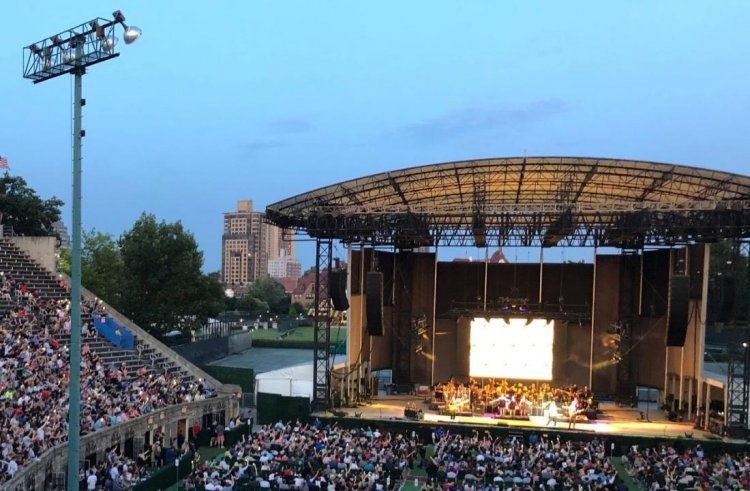 A new initiative called Open Streets allows New Yorkers to spread out on the streets by closing them off from traffic. As these new open spaces have been developed, New Yorkers have discovered new uses for them, including farmers' markets, free entertainment, and community barbecues. Among the many activities Street Lab brought to city streets and other public spaces were pop-up reading rooms, art studios, chalk murals, and more.
Forest Hills Stadium can be reached by train
Among the most exciting outdoor concert series of the summer is taking place at Forest Hills Stadium. Speakeasy Suites offer more lounge seating, concierge services, and "superb" views of the stage and are an excellent option for groups and better seats.
See POTUS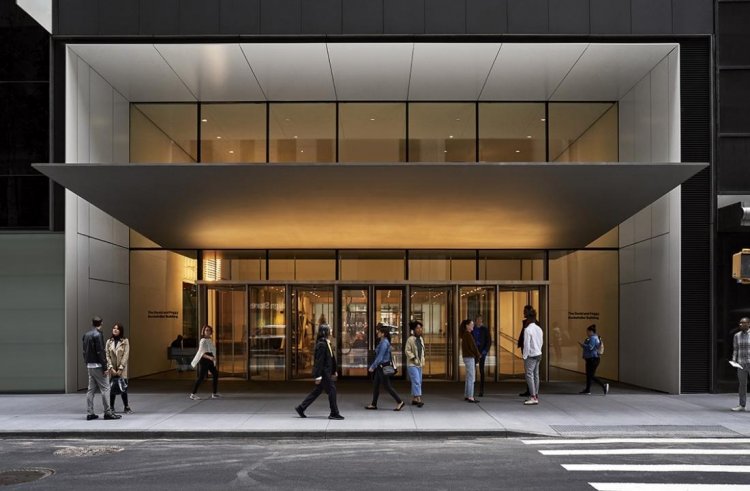 Played by the fabulous Julie White, she plays the Chief of Staff, who rattles her release valve when she plays a pressure cooker without a release valve. There's one way POTUS works: it simply wants to be funny, making it great. Even if laughter won't necessarily make you feel better, it's sure a welcome palliative. Currently, the political system is riddled with sores.
You can visit MoMA for free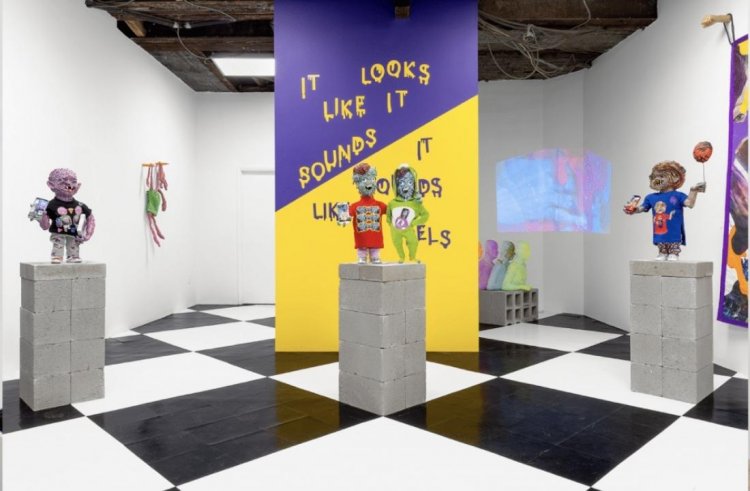 During these extended hours, you'll have the opportunity to explore the museum at your leisure and peruse the museum store and café on the second floor. During UNIQLO NYC Nights, residents of NYC are free to attend the event from 4-8 pm every Friday of the month.
Attend the LES Gallery Nights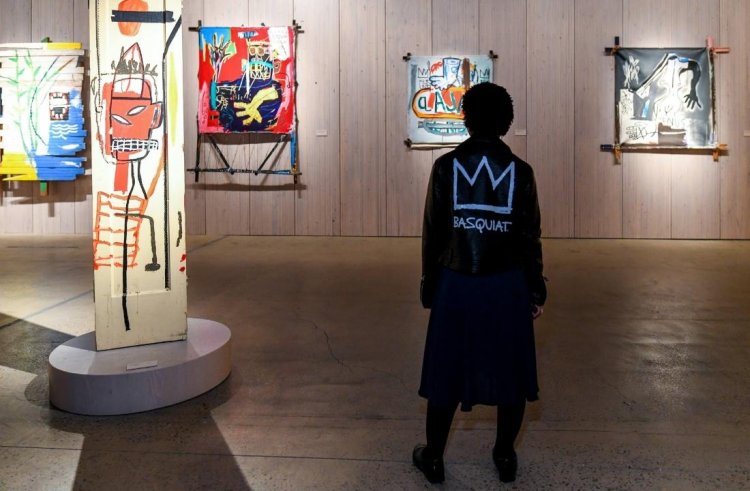 An art gallery tour on the Lower East Side is free and self-guided monthly. A new way to interact with the neighborhood and the work by visiting participating galleries after hours is to visit the studios and galleries after hours. There's nothing to pay for, and everything is free. There are dozens of spaces to stop by, all organized on a Google Map, on the third Thursday of every month from 4 pm to 8 pm.
Basquiat's exhibit immerses you in his work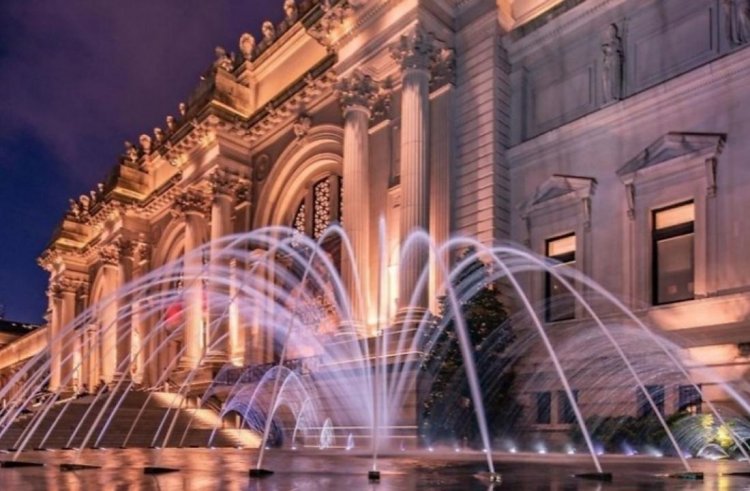 It will provide visitors with a broader understanding of the artist through a wide variety of mediums such as paintings, drawings, multimedia, ephemera, and artifacts while offering an intimate look into the life and work of Basquiat. With Spotify, Yieldstreet, VICE, Phillips, and Arper partnering with their stepmother Nora Fitzpatrick, Basquiat's sisters Lisane Basquiat and Jeanine Heriveaux run The Estate of Jean-Michel Basquiat.
Romance is in the air at The Met's Date Nights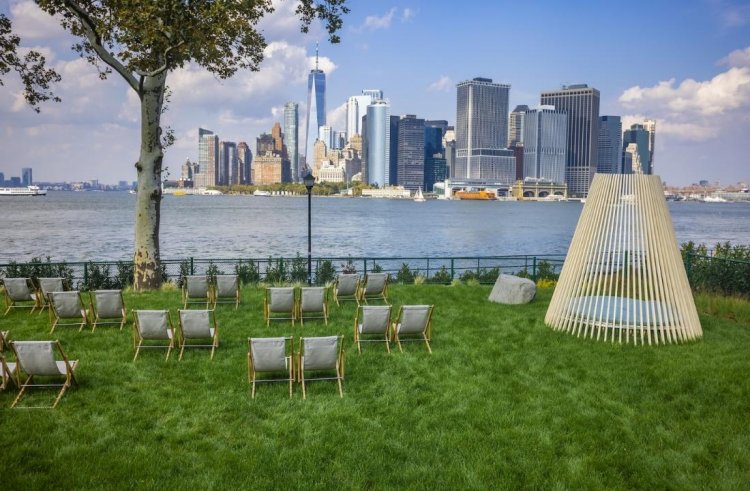 With its new "Date Nights," the Metropolitan Museum of Art provides visitors with a chance to take a closer look at artwork through informal to-the-point gallery chats while listening to live music and sampling delicious cocktails, as well as talking to other visitors.
A luxury spa has opened on Governors Island
On Governors Island, QC, NY, is a luxurious Italian wellness spa. In addition to relaxation rooms, themed saunas, Vichy showers, infrared beds, foot baths, hydro jets, steam baths, and other incredibly lush experiences, the spa offers a variety of luxurious treatments. An upside-down relaxation rooms. This illusion is created by furniture and chess boards painted directly on the ceiling and affixed in this manner.
Take in MJ's Broadway performance
Michael Jackson: The King of Pop-social is an authorized biomusical that aims to freeze Michael Jackson in 1992. As the show opens, truculent evasion is evident. During rehearsal for his Dangerous tour, Jackson, played by Myles Frost, is taught the value of avoiding conflict during the song "Beat It," which he sings during the number.
Visit Frederick Douglass' America in Our Composite Nation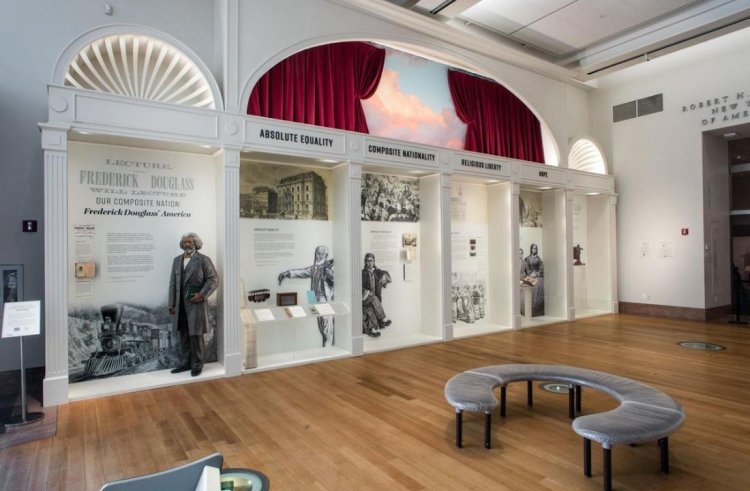 This exhibit focuses on Frederick Douglass's freedom, citizenship, and equality vision. Douglass' invention is illustrated through various artifacts and documents, including illustrations published in the popular press of the time and scrapbooks from his sons that document his efforts to usher in a more just society.
At the Loft, you can take part in a tea ceremony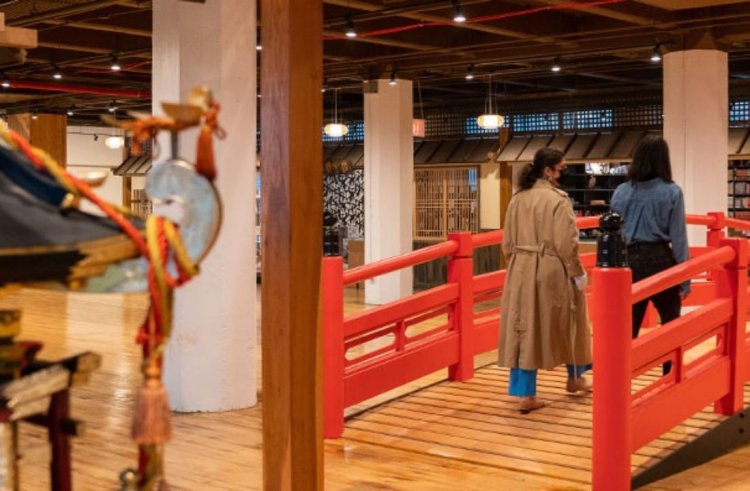 In addition to its food hall and supermarket full of Japanese groceries, Japan Village at Industry City has expanded to create a 20,000-square-foot loft on its second floor. In addition to excellent shops and experiences like tea ceremonies and cultural classes, you'll find a detailed representation of Japan. Online announcements from The Loft include Daiso, Book of, and tea ceremonies.
Check out the latest acquisitions from Joy of Giving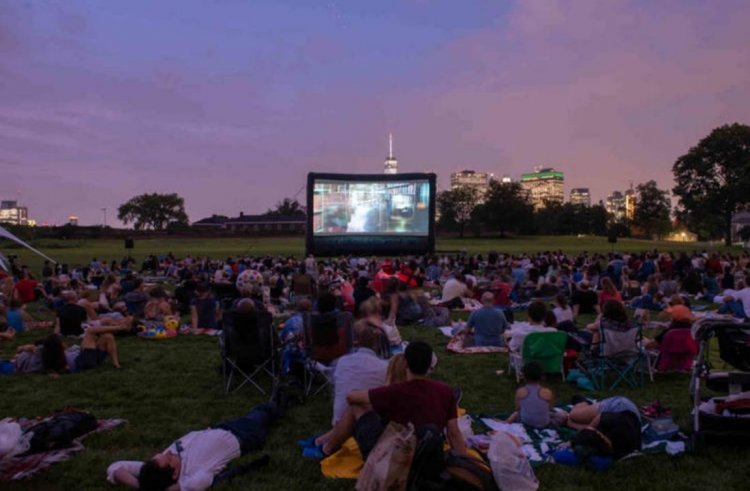 The Joy of Giving Something (JGS), a non-profit organization dedicated to the photographic arts, recently gifted the Museum of the City of New York with more than 1,000 images. There are many images, including documentary-style, quirky, and atmospheric photos.
Fraunces offers a cozy piano bar for a romantic evening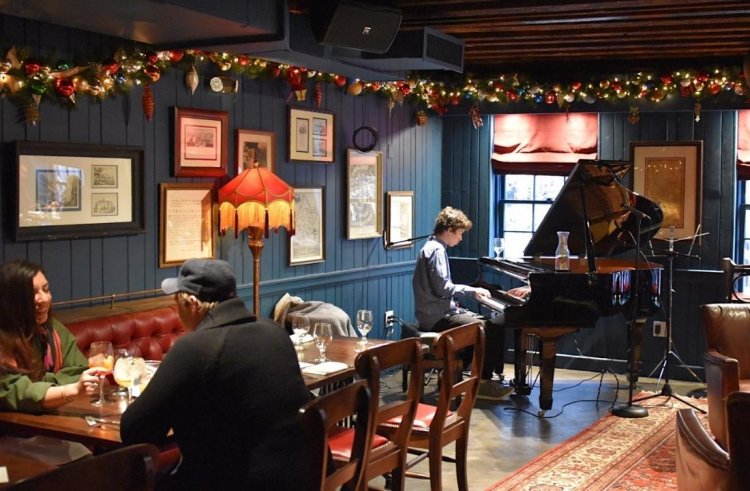 The Piano Bar has just opened up at Fraunces Tavern. Cerulean-hued walls and tufted red banquettes decorate the intimate room above The Independence Bar. Broad-appeal snacks, apps, and entrees are also available, as well as beer, wine, and cocktails. Additionally, there will be live piano music.
Take a tour of Sex and the City
Several famous NYC buildings and locations featured in the Sex and the City series will be highlighted on the popular On Location Tours Sex and the City Hotspots Tour. A Magnolia Bakery cupcake will be provided for each guest on tours of Greenwich Village, Meatpacking District, and SoHo.
On Broadway, you can see the Company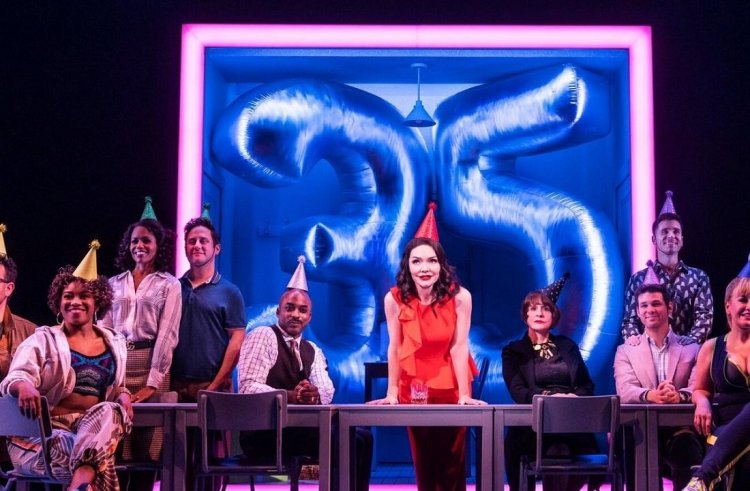 The musical Company by Stephen Sondheim and George Furth is revived on Broadway in a spectacular revival. Despite its apparent flaws, Sondheim's score is still brilliant and insightful in this production. A regretful-happy reminder of his work's relevance as the world mourns his passing. The Company offers us an insight into the vitality of his career.
Hot sand is the perfect way to brew coffee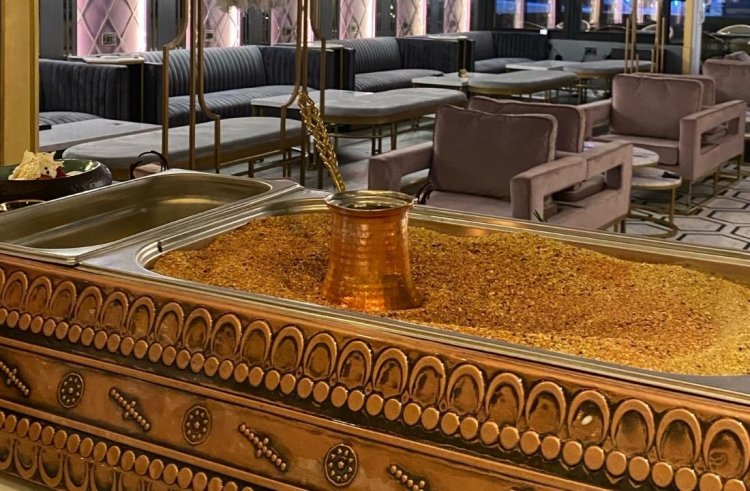 New Yorkers love coffee, so this little-known brewing method is sure to delight many people. Turkish sand coffee is served in an open flame pan filled with sand at Sands of Persia, a new dessert bar and hookah lounge. We have a sweets menu, a mocktail menu, a zero-proof drink list, and hookahs.
The Summit One Vanderbilt experience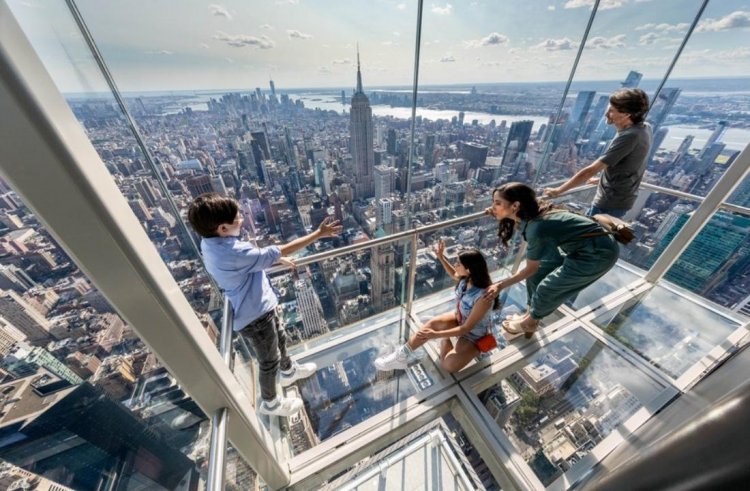 The Summit One Vanderbilt experience is an immersive experience that sits atop the 1,401-foot-tall One Vanderbilt super-tall. An infinity room called "Air" continuously reflects the sky and city views, giving the impression that you are walking in the sky or on an alternate plane of existence. It changes with the weather and time of day, so you can get a completely different view of the City every time you visit.
A pop-up comedy show makes you laugh
In Underground Overground Comedy, comedy shows occur in unexpected NYC locations, including gyms, rooftops, candy shops, music studios, and barbershops in train stations. When you're one of only a couple dozen people being performed for, it feels exclusive since it only lists shows on its Instagram.
Take a trip to Sushi 35 West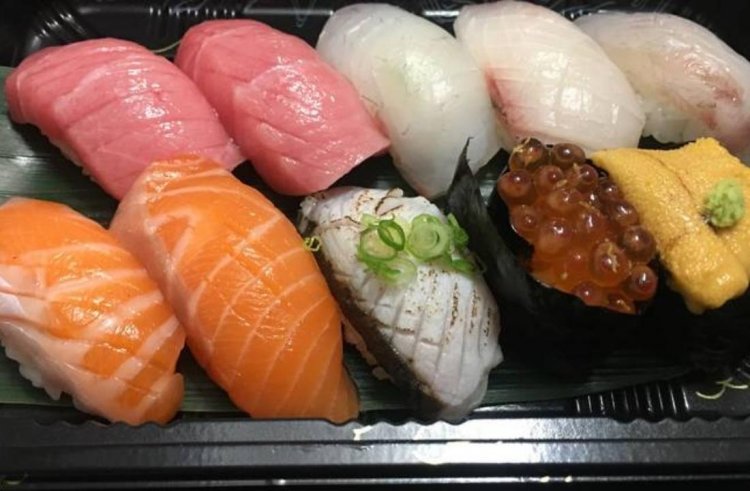 An exquisite sushi restaurant is hidden in a hidden location. Before the pandemic, the owners worked at several of NYC's most prestigious sushi restaurants. It doesn't matter what setting you're in; when you're good, you'll shine. These two are fantastic in any environment. People mostly order takeout and deliver their beautifully sliced, meticulously sourced fish. Retired people finding Warhols at yard sales is like the stories you hear.
Visit Governor's Island for the day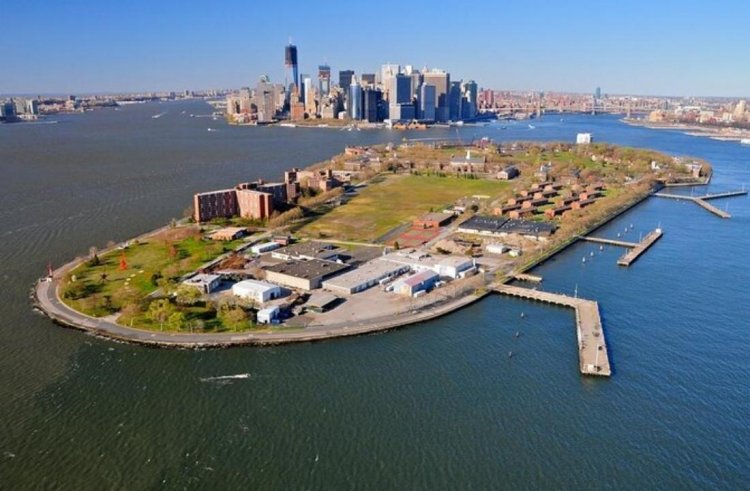 Governors Island has been a military outpost and off-limits to the public for 200 years because of its strategic location in the middle of New York Harbor. The park opened to the public in 2006 for the summer season. Fort Jay, built in 1776, and Castle Williams, a prison built in 1812, are buried on the verdant, 172-acre isle. Forts and historical officers' residences are located in a 22-acre area designated as a national landmark.
Visit Sushi Lab's Chemistry Room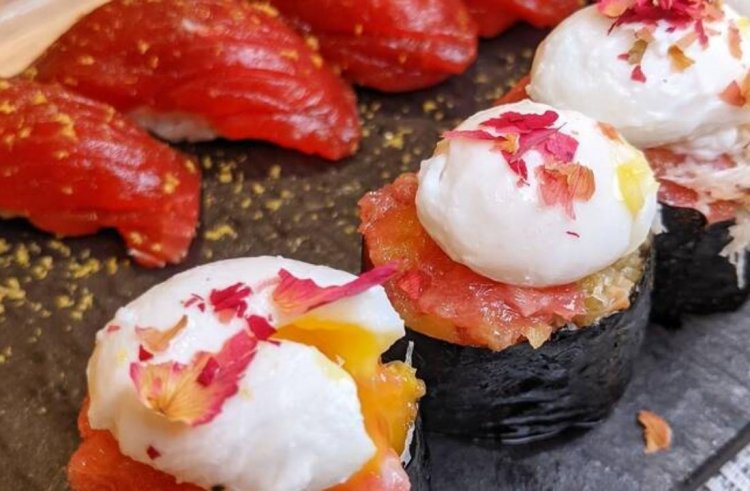 There are 13 courses served omakase-style for $125 at Sushi Lab, and laboratory touches adorn the entire experience. To tie in with the laboratory theme, a smoked miso soup is presented in a beaker and Wagyu beef. You can enjoy sake, wine, and beer with signature cocktails.
The Coby Club is the place to get sultry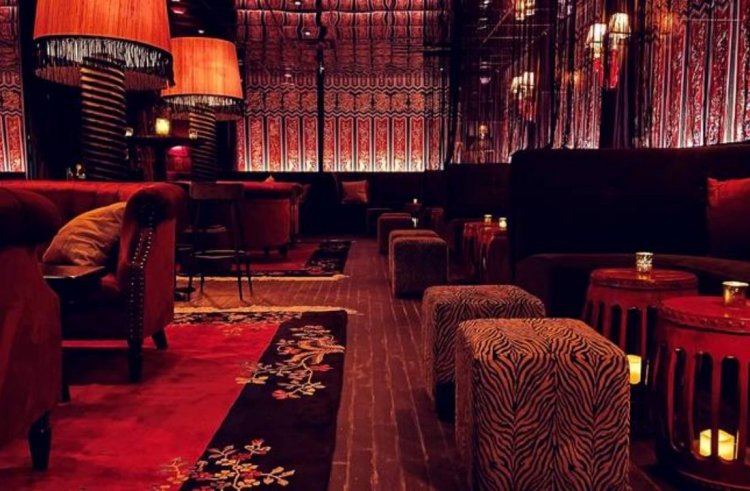 An underground lounge inspired by 1960s San Francisco nightlife opens on Seventh Ave called Coby Club. Miss Coby Yee, the glamorous dancer and owner of the iconic club Forbidden City was at the heart of San Francisco Chinatown nightlife in the 1960s.