Has New Girl left Netflix
Has New Girl left Netflix
Updated on November 11, 2022 14:27 PM by Sally Harbor
Movie : New Girl
Year of Release : September 20, 2011.
Genre : Sitcom
Produced : Elizabeth Meriwether
No of seasons : 7
No of episodes : 146
Cast
Zooey Deschanel as Jessica 'Jess' Day
Jake Johnson as Nick Miller
Max Greenfield as Schmidt
Lamorne Morris as Winston Bishop
Hannah Simone as Cece
Damon Wayans Jr. as Coach
Danielle and Rhiannon Rockoff as Ruth
Ratings: 7.8/10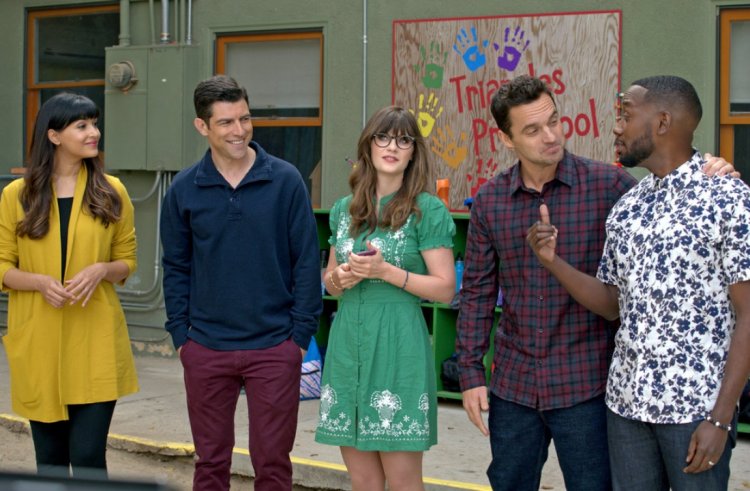 (Image Credits: The New York Times.com)
New Girl is an American television sitcom. Elizabeth Meriwether created it. The show combines comedy and drama as characters in their thirties deal with relationship issues and career choices. It is a production under Elizabeth Meriwether Pictures and 20th century Fox Television, syndicated by 20th Television.
The series was around a kooky teacher, Jessica Day. She moves into a Los Angeles loft with three men, Nick Miller, Winston Schmidt, and Winston Bishop. Their former roommates, Coach, and Cece Parekh are also part of the series. New Girl received critics and is also one of the best new comedies of the 2011 fall season. On May 14, 2017, the series was renewed by Fox for a seventh and final season consisting of eight episodes premiered on April 10, 2018.
Casting
Jessica 'Jess' Day is an offbeat teacher in her early thirties from Portland, Oregon. In the premiere episode, she moves into an apartment with nick, Schmidt, and Coach to help her move from a painful breakup with her boyfriend, Spencer.
Nick Miller, Jess's roommate, works as a bartender. He struggles with a breakup with his long-term friend Caroline. Schmidt is Jess's roommate and a confident ladies' man. He is a marketing associate in a female-dominated office.
Winston Bishop is a former basketball player and Nick's childhood friend. He lost his post in the Latvian Basketball League and returned to the guys' apartment in the second episode.
Cece has been a fashion model and best friend of Jess since childhood. Cece got interested in Schmidt and integrated herself more and more with others.
The coach is a former athlete and a personal trainer.
After a breakup with his girlfriend, Coach returns to the lost two years and reintegrates himself into life with former roommates. Ruth I Season 7 is Schmidt and Cece's three-year-old daughter.
Will New Girl Leaving Netflix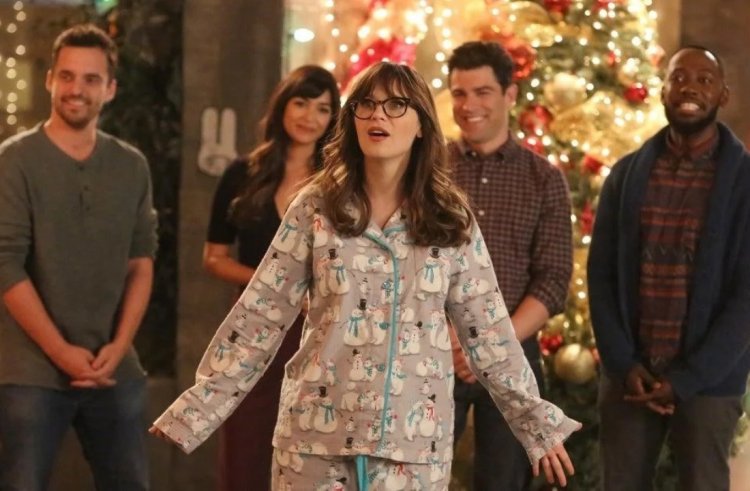 (Image Credits: PopCulture.com)
Netflix US got the series on an annual basis after its TV broadcast. The sixth season was added to Netflix on April 2018. The final seventh season was added to Netflix US in April 2019. New Girl did not leave Netflix because it was licensed to Netflix not by 21st century Fox but by Disney-ABC Domestic Television. New Girl is eying a removal from Netflix US on April 10, 2023. New Girl was removed from Netflix in every region outside the United States on January 1, 2022.
Critical Reviews
On the review website Rotten Tomatoes, the season holds a rating of 84% based on 32 reviews. An average rating of 6.83/10.
Awards and Nominations
The show 'New Girl has been nominated for several awards. It includes five Golden Globe Awards and five Primetime Emmy Awards.