Get to know about '90 Day's Chantel Everett & Pedro's Jimeno Explosive Divorce
Get to know about '90 Day's Chantel Everett & Pedro's Jimeno Explosive Divorce
Updated on July 13, 2022 17:57 PM by Andrew Koschiev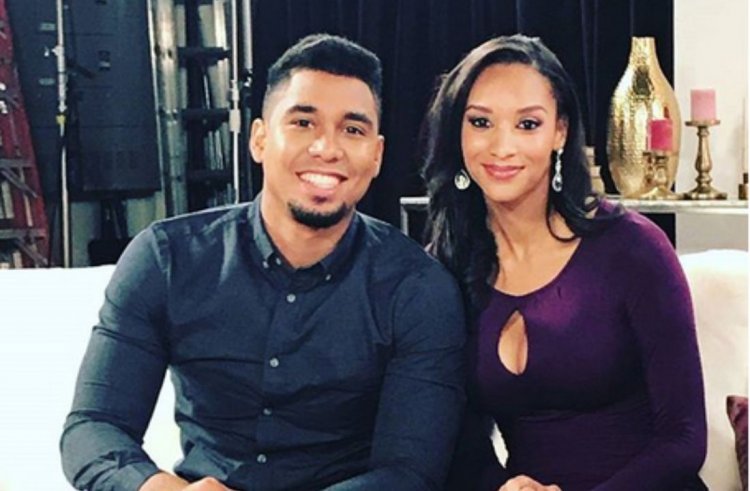 Since March 2016, Chantel Everett and Pedro Jimeno have been living their life, and their relationship has been documented on the "90 Day" franchise. Season 4 of "The Family Chantel," has been airing on TLC since June 6, 2022, and depicts a very troubled relationship between the couple. Although they were married and living in their new house, they went in for a divorce. Both have filed restraining orders against each other on the same Day Pedro Jimeno filed for divorce.
Money withdrawn
Pedro Jimeno filed for divorce on May 27 based on an accusation that on April 23, 2022, Defendant withdrew over $257,000 from the joint account and transferred it into a report in Defendant's name and her sister's. Chantel Everett allegedly took the money five days before their separation. However, Pedro Jimeno tried to resolve the matter outside of court but was unsuccessful. Chantel Everett, whose legal name is Chair Chantel Wylie De Jimeno, filed a counterclaim against Pedro Jimeno on July 7, in which she accused him of adultery, physical abuse, cruel treatment, and mental pain.
Comments
Another poster wrote Chantel Everett family has been in their business way too much. When Pedro Jimeno started working and socializing the world was much different than sitting behind a computer screen gaming. I hoped they would have made it. One poster wrote, Happily never after and he's with another girl, and another commented that's what even they think and she's not even pretty. There are rumors that Chantel Everett has moved on as well; she's been spotted around Atlanta with Rich Dollaz from Love and Hip Hop. Rich Dollaz has been spotted on at least two occasions with Chantel Everett in the last month. Media Take Out could not confirm whether their outings were romantic or professional, but Rich Dollaz was undoubtedly seen with the newly single Chantel Everett.