Fun Facts about Golden Globes
Fun Facts about Golden Globes
It is considered the third-most watched award shows yearly after the Oscars and Grammys.
Updated on July 21, 2022 11:11 AM by Emily Hazel
The Golden Globe Awards are given by the Hollywood Foreign Press Association's 105 members. It recognizes excellence in American as well as international films and televisions.
The awards began in January 1944
The Golden Globes is an essential part of the film industry's award season, which results in Academy Awards yearly.
The ceremony is usually held in the month of January. The awards are aired in 167 countries throughout the world.
It is considered the third-most watched award shows yearly after the Oscars and Grammys" target="_blank" rel="noopener">Grammys.

Let us see some of the interesting facts about the Golden Globes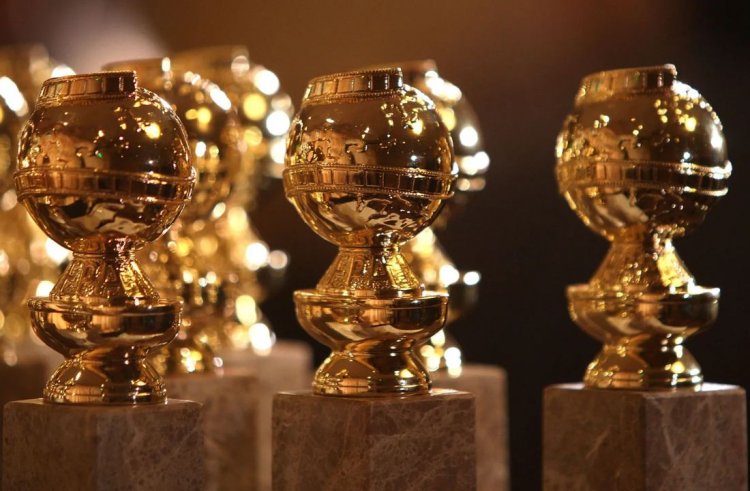 In 1946, at the third annual awards, the HFPA gave its first Best Picture Promoting International Understanding award to the movie The House I Live In. It was an Oscar-winning short with the lead role by Frank Sinatra. The film dealt with anti-Semitism. To kill a Mockingbird in 1963 was the last one to win this award.
Walt Disney received his first Golden Globe Award in 1948. He got it for furthering the influence of the screen as he dubbed his animated classic Bambi.
The HFPA gave its Best Cinematography Color in 1950 to The Adventures of Ichabod and Mr. Toad, a Disney animated short. On the Town, which was a live-action musical comedy, was the runner-up.
In 1951, Jane Wyman and George Peck were the first recipients of the Henrietta that honored world film favorites. The last ones to receive this award were Jane Fonda and Roger Moore in 1980.
Danny Kaye from On the Riviera and Jane Allyson from Too Young to Kiss were the first ones to win the comedy/musical awards during the 1952 ceremony. An American won Best Comedy/Musical in Paris. Later on, it won Best Pictures at the Oscars as well.
Walt Disney was the first one to win Cecil B. DeMille Award in 1953. Cecil B. DeMille won the award for best director for The Greatest Show on the Earth the very same year. This went to pull off an upset during the top race for Oscars.
During the 1958 ceremony, a special achievement was given to Zsa Zsa Gabor for the most glamorous actress.
Special journalistic merit awards were given to gossip journalists Hedda Hopper and Louella Parson in the year 1960
Some fun facts about Golden Globes
Amanda Seyfried lost her dress for 36 hours – Amanda, the Mank nominee, graced her Oscar de la Renta gown with floral appliqués. Elizabeth Stewart, Amanda's stylist, shared that the off-the-shoulder look almost failed to reach Amanda.
The dress was lost on its way to Savannah for a of 36 hours. Somebody from Oscar de la Renta drove for a total of 24 hours and reached the FedEx hub in Newark. They stayed there till they found the dress.
Getting ready with Jane Fonda is so much – Jane Fonda won Cecil B. DeMille Award. Her makeup artist David Deleon shared that she and her glam team generally get involved in exciting discussions about movies, world events, and politics when getting ready.
Deleon gave Fonda a new makeup for her big night. David created a special playlist for her having her favorite songs and artists. James Taylor and Bonnie Raitt are her favorites.
Jane has a small space with some amazing lighting with a salon chair where she gets ready. Sometimes she has some work to do, but usually, it feels like spending time with friends. They talk about work and also about what is happening in the news.
Glenn Close took inspiration from Cate Blanchett – Glenn's red satin Lafayette 148 suit is fully integrated in her regular wardrobe. According to her stylist Chloe Hartstein, the dress was designed to minimize the logistics but also reflect what is happening worldwide. So, they recycled a dress, taking inspiration from what Cate Blanchett did at the Venice Film Glenn artwork Golden Goose sneakers and also Cartier jewels with the suit.
Catherine O 'Hara was in her Schitt's Creek character – She received the best actress for a television comedy. Catherine dressed up in a custom Vera Wang rose printed suit. Andrew Gelwicks, her stylist, revealed that the look was meant to pay tribute to Moira Rose, her on-screen character. That was Schitt's Creek's last season, so they wanted to do it. Andrew always tried to differentiate between the surface and the actor, but if it's time to pay tribute, it's a nice moment. Wang fully understood what they wanted, and working with such a legendary artist was an honor. The print was unique, and the colors were just like watercolor, which made it captivating. Andrew felt the suit was playful and fun; at the same time, it also maintained sophistication, glamour, and beauty.
Jodie Foster was wearing designer PJs – Jodie Foster is a Hollywood icon. Foster got the Golden Globe for the best-supporting actress for The Mauritanian with her wife, Alexander Hedison. They both chose to wear chic pajamas. However, Foster didn't go for any random PJs. She styled her nightwear with a silk printed pair from Prada that she accessorized with beautiful Neil Lane Couture jewels.
Cynthia Erivo wasn't aware of her dress – The actress was presenting live straight live from Hilton Hotel. The actress graced the Golden Globes with a bright, bold neon green tea-length, Valentino Haute Couture with sky-high metallic silver platforms. You might think Cynthia and her team would have invested weeks for such a daring look, but her stylist Jason Bolden shared the actress had full faith in her vision. She was fully unaware. Jason came to her and showed them the dress. What's that? The actress asked. Bolden replied, Golden Globes dress. She tried, and there was no need for any alteration.
Viola Davis' gown appropriate for a queen – How to Get Away with a Murder was styled by Elizabeth Stewart. Viola wore a brightly colorful Claude Kameni gown that had a special design inspiration. Stewart says everything is about reimagining the conture and glamor on the red carpet. This is still something that needs cultural specificity. The fabric was made in the designer's native Cameroon.