Fans of Stranger Things, rejoice. Millie Bobby Brown will star in an upcoming Netflix sci-fi movie
Fans of Stranger Things, rejoice. Millie Bobby Brown will star in an upcoming Netflix sci-fi movie
Updated on August 29, 2023 17:31 PM by Sally Harbor
Stranger Things fans, today is the big day! As we await the arrival of season 4 Volume 2, we assume you've canceled all weekend plans and have been playing Kate Bush's Running Up That Hill in preparation. However, Millie Bobby Brown is already onto bigger and better things. Well, maybe not bigger, but she's already into her next project, and we're pretty excited about seeing her work on a new project, even if we aren't ready to say goodbye to Eleven just yet. How does this project work, you ask? Brown will star in a Netflix movie directed by the Russo brothers, yup, the director of Avengers: Endgame and Avengers: Infinity War.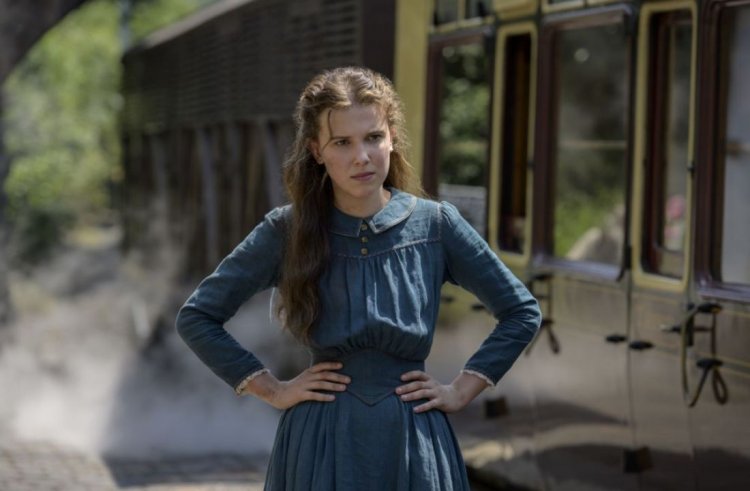 The Electric State is a retro-futuristic sci-fi movie that features the 18-year-old actress playing a robotic companion and an "eccentric drifter" as she travels through the American West to find her brother, Netflix said in a statement. Simon St*lenhag, the artist behind some of the most incredible retro-futuristic illustrations, also created Tales from the Loop, which Amazon recently adapted into an original series. Chris Pratt is also reportedly in talks to join the film's cast, as reported by The Wrap, Deadline, and The Hollywood Reporter, and production is expected to begin this fall in Atlanta.
Stranger Things fans are already excited, as many have replied to Netflix's tweet to say as much. One person wrote: "We'll be watching," while another replied: "I'll follow Millie Bobby Brown anywhere."Considering its reported budget of over $200 million, we have high hopes for this one, so we will keep you posted as and when we learn more.For now, we're going to watch Brown as we know and love her as the bloody-nosed star of Stranger Things... see you on the other side.