Famous Women Who Changed Their Names That You Didn't Know
Famous Women Who Changed Their Names That You Didn't Know
Updated on July 18, 2022 14:42 PM by Laura Mendes
The Names of Famous Women You May Not Know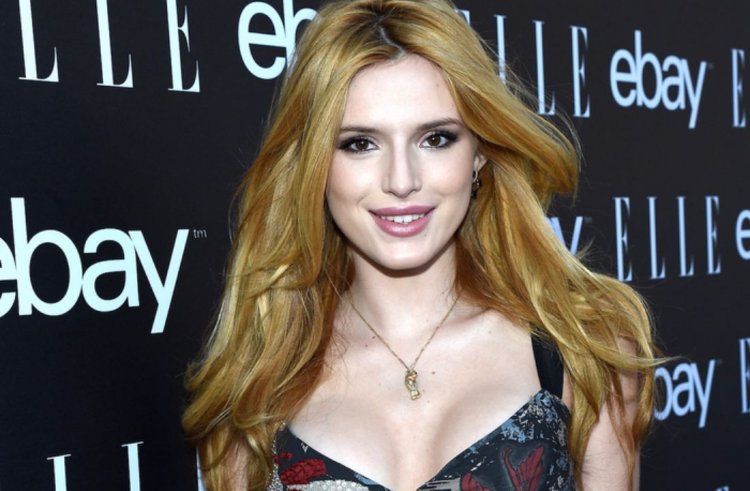 Liv and Liam are just two examples of the fantastic names that parents are coming up with these days. However, names weren't always so fashionable in the past. Additionally, when you say it out loud, it might not have that particular ring.
Many female celebrities changed their names for these reasons to better market themselves and give Hollywood a new identity. You wouldn't realise that some superstars have other names from the ones they were given, even though some do (hello, Cardi B) blatantly utilise stage names. 40 unexpected celebrities who have changed their names are listed below.
Reese Witherspoon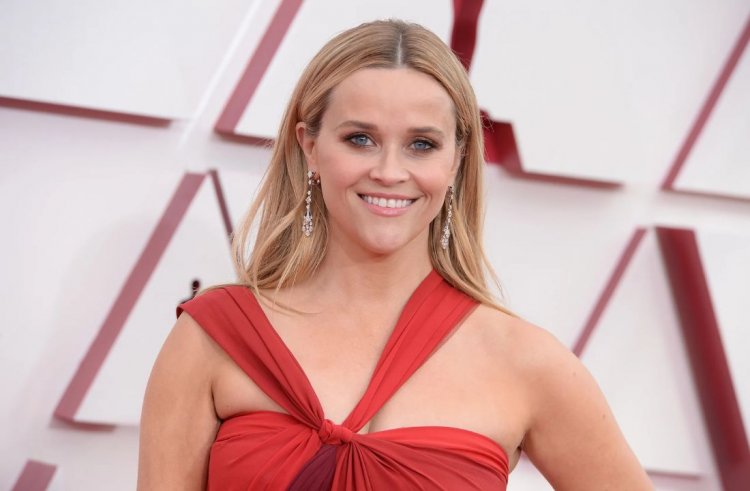 Real name: Laura Jeanne Reese Witherspoon Reese decided to preserve her mother's maiden name, Reese, and make that her first name while shortening her name. She altered her name, it seems, to make it more "Hollywood."
Nikolina Konstantinova Dobreva is her full name. The real name of Nina is very lengthy in Bulgarian. It makes sense that she would shorten it to make it more appealing to Hollywood. She claims that she made it shorter to make it "more memorable."
Kat Dennings
Real name: Katherine Litwack The actress changed her last name from Litwack to Dennings even though her first name is only a nickname. She changed it so that it would sound better when spoken.
Karen Lucille Hale, full name While keeping her surname name, Lucy claimed her middle name as her first and changed Lucille to Lucy as a nickname. She stunned many admirers when she revealed it on Jimmy Fallon.
Emma Stone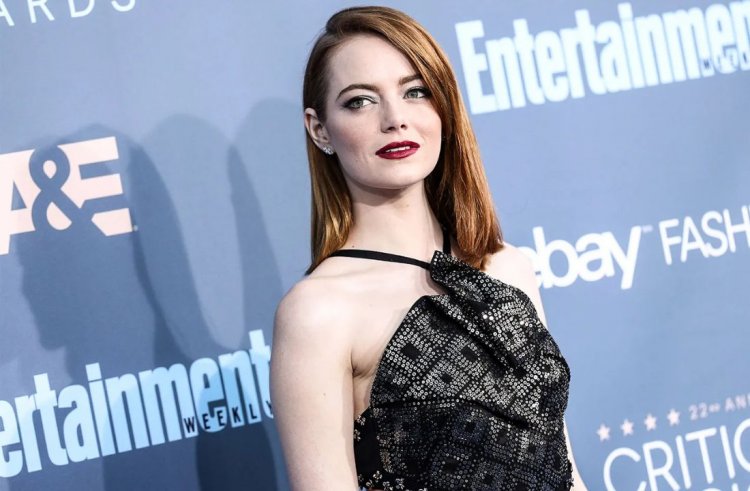 Real name: Emily Stone As she stated on Jimmy Fallon, Emma is Emily Stone, but she went with a different "Em" sound since she admired Emma "Baby Spice" Bunton.
Onika Tanya Maraj is her real name. Nicki's real name is Onika Tanya Maraj, but she changed it to a stage name because she believed it would make her more famous.
Faith Hill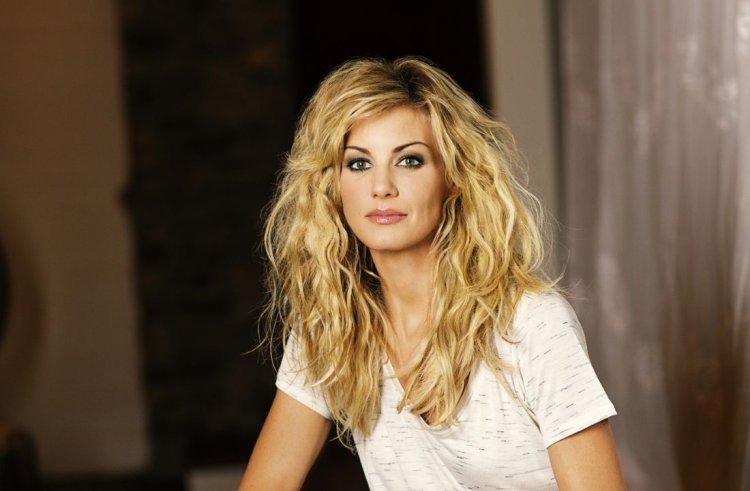 Audrey Faith Perry, in full Faith, decided to go by her middle name. She also adopted Daniel Hill's last name once they got married. She preserved her professional identity after their divorce since she believed it fit better and her admirers were already familiar with her by that point.
Amanda Lee Rogers, in full Based on a character in William Shakespeare's play The Merchant of Venice, Portia decided to legally change her name. In 2010, she also adopted the last name DeGeneres in honour of her wife Ellen.
Elizabeth Banks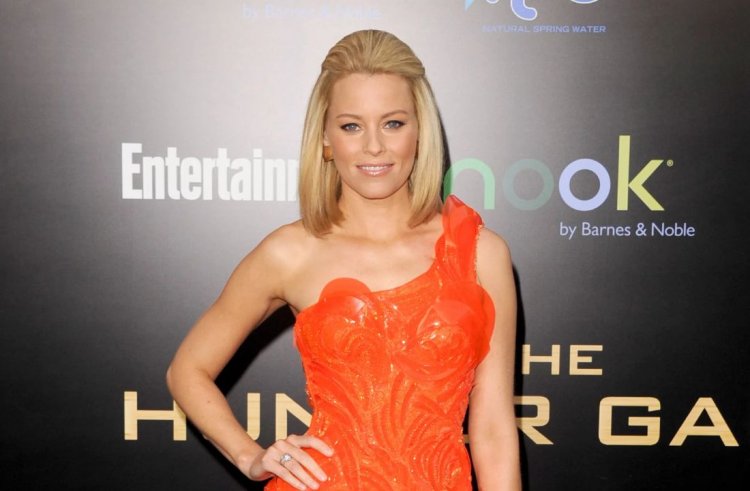 Elizabeth Irene Mitchell is her real name. The actress changed her name out of necessity, not necessarily choice. She chose a shorter last name because the popular television character Elizabeth Mitchell (from the famous programme Lost) was already registered with the Screen Actors Guild.
Blake Ellender Brown, in full Despitedespite the fact that she was given the last name Brown at birth, her father opted to defy convention and adopt her mother's maiden name, Lively, on the day of their wedding. The actress repeated this action later in life.
Irina Shayk
Valeryevna Shaykhlislamova is her full name. The Russian model started using a truncated form of her real name once she became well-known in Europe and the United States.
Melanie Thandiwe Newton, full name The name Thandie lingered for many years after she was incorrectly labelled as Thandie in her first movie, Flirting in 1991. She informed British Vogue in 2021 that she would return to her middle name's original spelling "I go by that name. It's been my name forever. Reclaiming what is mine."
Courtney Love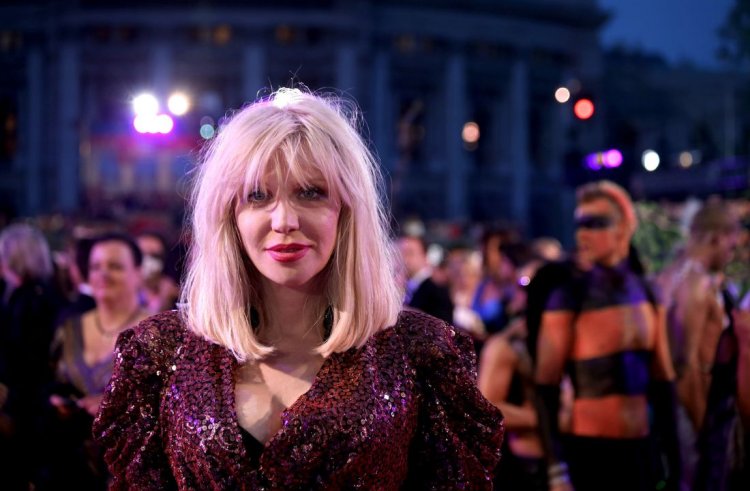 Courtney Michelle Harrison is her real name. The singer admitted to detesting her last name, Love, to NME magazine years after adopting it and hinted that she would do away with it permanently.
Although it doesn't appear that she followed through with changing her name back to Harrison, she said in 2010 that "'Courtney Love' is a means to oppress me." Vera Mindy Chokalingam is her real name. The birth name of Mindy is lengthy. She decided to shorten her last name to Kaling while keeping her middle name.
NeNe Leakes
Linnethia Monique Johnson, full name Although NeNe is a great name, it is not her real name. To make her name more memorable for the big screen, the Real Housewives of Atlanta star changed it.
True identity: Rachel Princess Markle She currently goes by the title Meghan, Duchess of Sussex, but when she started performing, she opted to use her middle name. It's funny how Rachel is the name of her character on Suits.
Bella Hadid
Isabella Khair Hadid, full name Both of the Hadid sisters go by nicknames, so I guess it runs in the family!
Jelena Noura Hadid, in full Since her mother, Yolanda Hadid, used to call her that as a child, the model changed her name to Gigi.
Real name Robyn's Rihanna Fenty It turns out that the celebrity's middle name is Rihanna. She admitted to Rolling Stone, "I kind of grows numb to hearing Rihanna, Rihanna, Rihanna." "I pay attention while Robyn is talking,"
Winona Ryder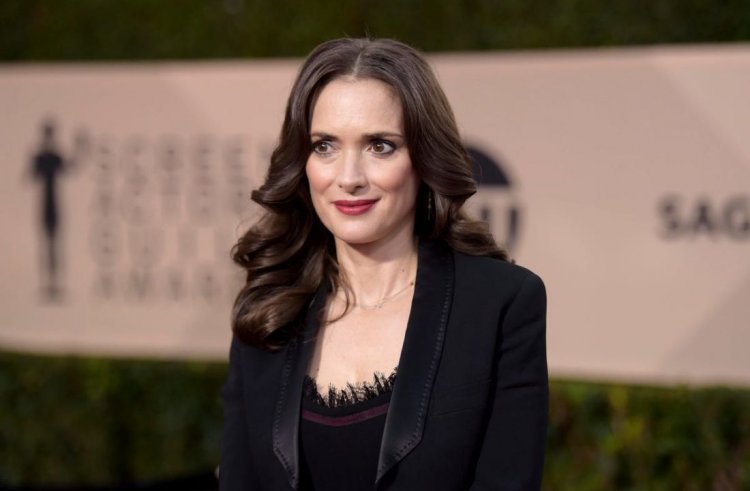 Winona Laura Horowitz is her full name. Winona made the random decision to go by Ryder. While Mitch Ryder's record was playing in the background, she was asked what name she would like to appear in the credits of her first acting performance. She decided to use that, so!
Demetria Gene Guynes is her real name. She decided to go by the nickname "Demi" and adopt the last name of her first husband, musician Freddy Moore, which just so happened to flow better over time.
Diane Keaton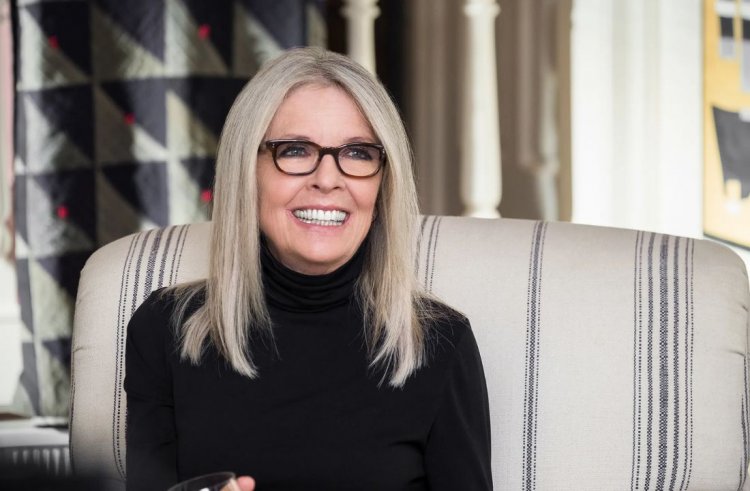 Diane Hall, in full, Get this: She was born with the same last name as the character she played in Annie Hall, Hall (for which she won an Oscar, FYI). She told Vogue that she changed her last name to Keaton, her mother's maiden name, because Diane Hall, another actress, was a member of the Actors' Equity Association.
Margaret Mary Emily Anne Hyra is her full name. To fit in with the Actors' Equity Association, the actress changed her last name to Ryan, her grandma's maiden name, and adopted the moniker Meg.
Dove Cameron
Chloe Celeste Hoffman, in full In memory of her late father, who gave her the nickname "Dove," she changed her first name to Dove. She told StyleWatch, "He called me Dove more than he ever called me Chloe." "I chose to legally alter it because Dad passed away when I was 15 years old. Thus, it appears on my passport; "Dove is everything lawful."
Ella Marija Lani Yelich-O'Connor is Lorde's real name. Since I was a young child, I have been quite interested in royals and the nobility, so when I was trying to come up with a stage name, I thought 'Lord' was super rad but macho, she explained to me Interview. So I just added an "e" to the end of Lord to make it sound more feminine.
Lea Michele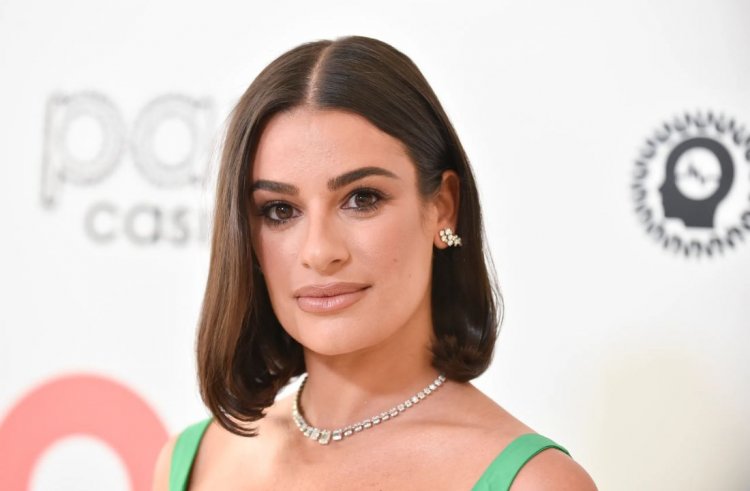 Lea Michele Sarfati, full name Kids would make fun of the actress and singer's last name when she was little, so she started using just her first and middle name. Because I was called "Lea So-fatty" and "Lea So-farty" in school, she explained, she doesn't use her last name very often.
Natalie Hershlag, in full Natalie, adopted the maiden name of her grandmother, Portman, as her last name. As she started working as a teen, she wanted to keep her life quiet.
Alicia Keys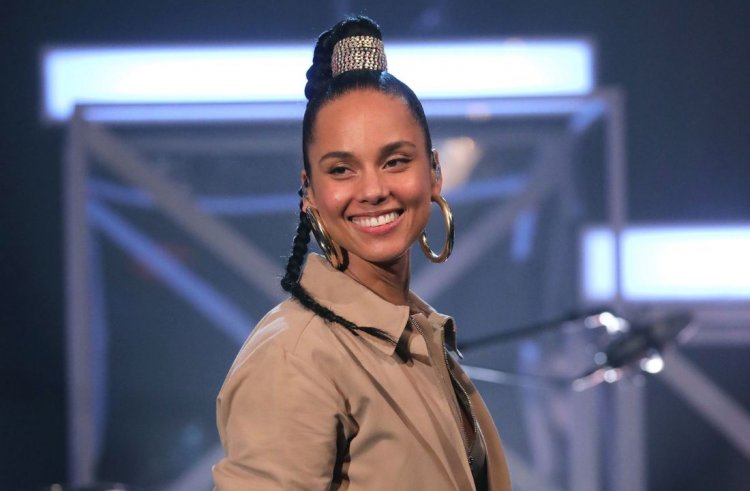 Alicia Augello Cook, full name It's true that "Keys" for a vocalist seems too good to be true, but that's only because it's a stage name. She went with a name that was more in line with a musical even if her real name was Cook.
Destiny Hope Cyrus, in full Due to her childhood nickname of "Smiley," she changed her first name to Miley in 2008. I must say, that's not a bad moniker for a Disney child!
Jennifer Aniston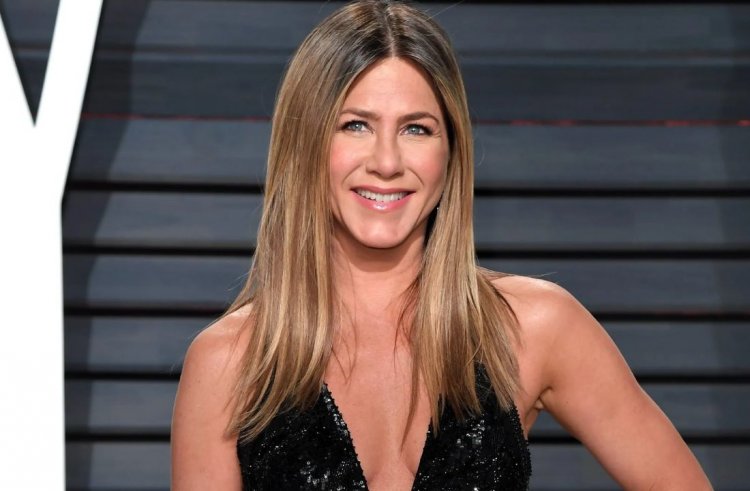 Jennifer Linn Anastassakis, full name Jen wasn't to blame for this. To acquire more work, her father, John Aniston of the popular soap operas, really changed the family name to Anastassakis.
Margarita Ibrahimoff, full name The actress's father, who was born in Greece, immigrated to the United States in 1960 and used the name, Allan Wilson. At that point, a young Margarita adopted the name Rita and the last name, Wilson
Olivia Wilde
Olivia Jane Cockburn, full name Olivia decided to go from Cockburn to Wilde as her last name. Why? After she appeared in one of author Oscar Wilde's plays in high school, she was influenced by him.
Caryn Elaine Johnson, full name According to reports, Whoopi's coworkers at a job before she became famous noted she had gas problems and dubbed her "Whoopie Cushion."
Marilyn Monroe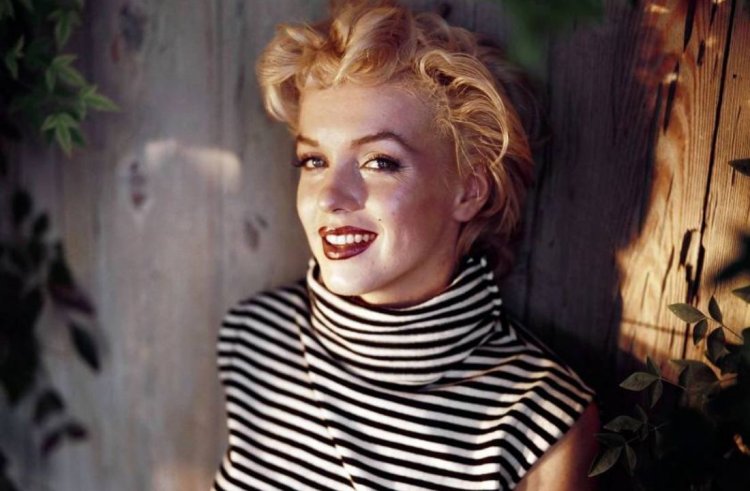 Norma Jean Mortenson, full name In 1956, Marilyn changed her name legally. She changed it when studio executive Ben Lyon advised her to choose a stage name that would stand out more.
Ilyena Vasilievna Mironoff, full name Helen changed her name to Helen after erasing her first and middle names. In the 1950s, her father changed the surname of the family to Mirren.
Elizabeth Stamatina Fey is her full name. Before becoming a celebrity, Tina changed her name while still a high school student. The brevity does have a lovely flow to it, don't you think?