European Film Awards Contenders Lineup Includes Cannes, Berlin, Sundance Award Winners
European Film Awards Contenders Lineup Includes Cannes, Berlin, Sundance Award Winners
Updated on August 17, 2023 16:11 PM by Andrew Koschiev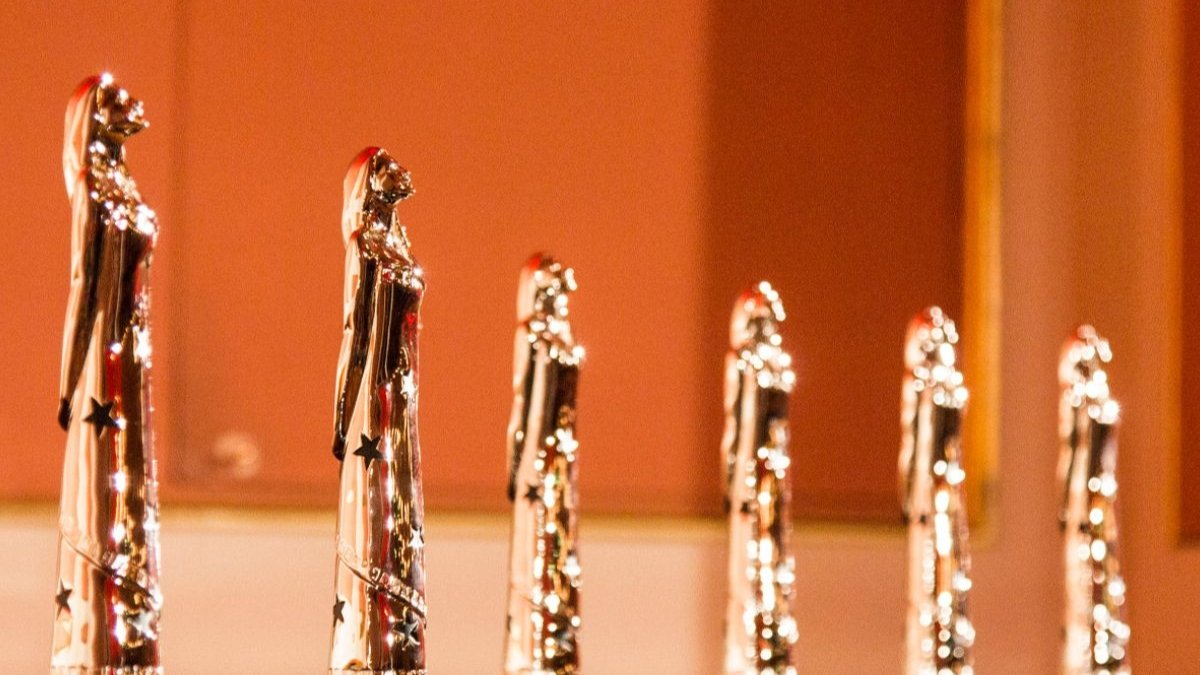 (Image European Film Awards Contenders Lineup Includes Cannes, Berlin, Sundance Award Winners' Credits: European Film Awards)
The contest for the European Film Awards has been laid out by The European Film Academy where 19 films have been recommended to members to select the nominees.
The selection includes films from 17 countries, and in the coming weeks the 4600 members of the European Film Academy will pay close attention to the nominees and vote. The winners will be announced in Berlin on December 9.
The films selected for the awards are Cannes debuts Anatomy Of A Fall, La Chimera, Fallen Leaves,The Old Oak and Firebrand.
Anatomy of a fall, a French thriller film directed by Justine Triet won Palme D'Or. The thriller film which stars Sandra Hüller, talks of a woman who tries to prove her innocence in her husband's death.
The Old Oak is a 2023 film directed by Ken Loach, the film talks about a landlord who is struggling to maintain his pub as the only public place remaining for people to meet.
La Chimera is also a 2023 film directed by Alice Rohrwacher and its premise is about a young British Archeologist who gets involved in an international network of stolen artifacts.
Additional Cannes films in the competition include How to Have Sex, The Animal Kingdom, Blackbird Blackbird Blackberry, The Goldman Case and Close Your Eyes.
For films to qualify to be part of the European Film Awards they must have first official screening between June 1 2022 and May 31 2023 and have a European director. The rules however state if the director is not European and holds "European refugee or similar status or has lived in Europe and worked in the European film industry for at least five consecutive years," they might be considered by the board.
Other films also selected for the awards are Afire, 20,000 species of Bees, Femme, The Teachers Lounge, slow, safe place, the Happiest Man in the World and Behind the haystacks.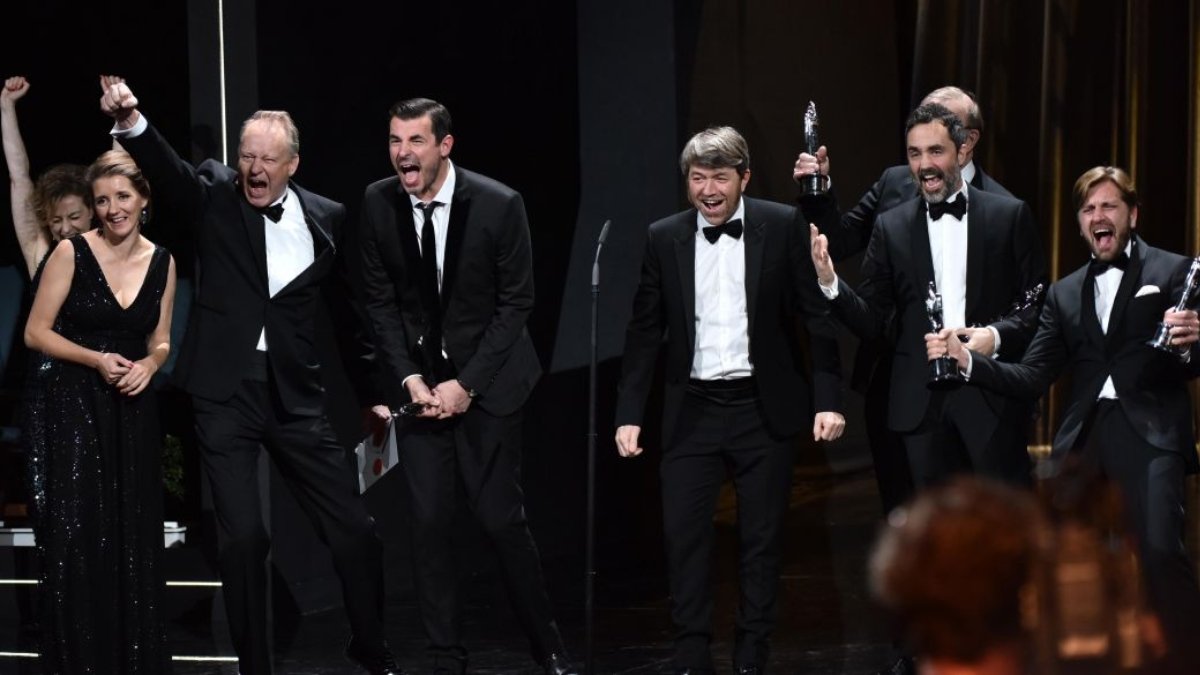 (Image European Film Awards Contenders Lineup Includes Cannes, Berlin, Sundance Award Winners' Credits:European Film Awards)
The film selection is among the first steps in the 3-stage awards procedure. The films will also be considered for Excellence Awards in the categories of : Make-up and hair, cinematography, original score, sound and visual effects, editing, product design, costume design among others. Their awards will be determined by an eight-member panel of representatives representing different arts and crafts.
Further titles will be announced in September.
Check this list of European Film Awards nominees for part 1 2023:
20,000 Species of Bees (Spain and Argentina)
Written and directed by, Estibaliz Urresola Solaguren
Afire (Germany)
Written and directed by Christian Petzold
Anatomy Of A Fall (France)
Written by Justine Triet, Arthur Harari and directed by Justine Triet
Behind The Haystacks (Greece, Germany)
Written and directed by Asimina Proedrou
Blackberry Blackbird Blackberry (Switzerland, Georgia)
Written by Elene Naveriani, Nikoloz Mdivani, Tamta Mekashvili and directed by Elene Naveriani
Close Your Eyes (Spain, Argentina)
Written by Víctor Erice, Michel Gaztambide and directed by Víctor Erice
Fallen Leaves (Finland, Germany)
Written and directed by Aki Kaurismäki
Femme (UK)
Written and directed by Sam H. Freeman, Ng Choon Ping
Firebrand (UK)
Written by Henrietta Ashworth, Jessica Ashworth, Rosanne Flynn and directed by Karim Aïnouz
How To Have Sex (UK, Greece)
Written and directed by Molly Manning Walker
Kidnapped (Italy, France, Germany)
Written by Marco Bellocchio, Susanna Nicchiarelli and Directed by Marco Bellocchio
La Chimera (Italy, France, Switzerland)
Written and directed by Alice Rohrwacher
Safe Place (Croatia, Slovenia)
Written and directed by: Juraj Lerotic
Slow (Lithuania, Spain)
Written and directed by Marija Kavtaradze
The Animal Kingdom (France )
Written by Thomas Cailley, Pauline Munier and directed by Thomas Cailley
The Goldman Case (France)
Written by Cedric Kahn, Nathalie Hertzberg and Directed by Cedric Kahn
The Happiest Man In The World (North Macedonia, Bosnia-Herzegovina, Belgium, Slovenia, Croatia, Denmark)
Written by Elma Tataragic, Teona Strugar Mitevska and directed by Teona Strugar Mitevska
The Old Oak (UK, France, Belgium)
Written by Paul Laverty and directed by: Ken Loach
The Teachers' Lounge (Germany)
Written by Johannes Duncker and directed by Ilker Çatak
Also Read: Priscilla Presley Net Worth
Also Read: Rachel Griffin Accurso's Net Worth | YouTuber, teacher, and award-winning musician
Also Read: Orlando Brown Net Worth 2023 | Age, Wife, Kids, Movies And Tv Shows