Director Jon M.Chu completes the live-action cast of the movie 'Wicked' by adding Bowen Yang: Reports
Director Jon M.Chu completes the live-action cast of the movie 'Wicked' by adding Bowen Yang: Reports
Published on December 11, 2022 00:15 AM by Sally Harbor
Bowen Yang is a prominent figure who is also traveling to Oz.
The 32-year-old member of the Saturday Night Live cast is apparently playing Pfannee, a companion of Glinda (played by Ariana Grande), in Jon M. Chu's movie adaptation of the Wicked Broadway musical, according to news sources.
Pfanee is a Munchkinlander who attends Shiz University with Glinda and Elphaba (played by Cynthia Erivo). Yang recently made appearances in the gay love comedies Fire Island and Bros.
Sources report that The Greatest Showman breakout star Keala Settle has also joined the cast as Miss Coddle. According to news sources, Brownwyn James has been chosen to play ShenShen, another student of Elphaba and Glinda, and newcomer Marissa Bode will play Nessarose, Elphaba's sister.
Michelle Yeoh will play Madame Morrible, and Chu, 43, who helmed her in 2018's Crazy Rich Asians, will be reunited with her, it was confirmed on Thursday. Boq will also be added to the Wicked cast by Broadway performer Ethan Slater
Jonathan Bailey, the lead for Bridgerton, was also confirmed to perform Fiyero in September. Also mentioned is Jeff Goldblum, who Variety reports is in negotiations to play the Wizard.
'Wicked' will be getting into two parts that offer much more 'complexity and surprise'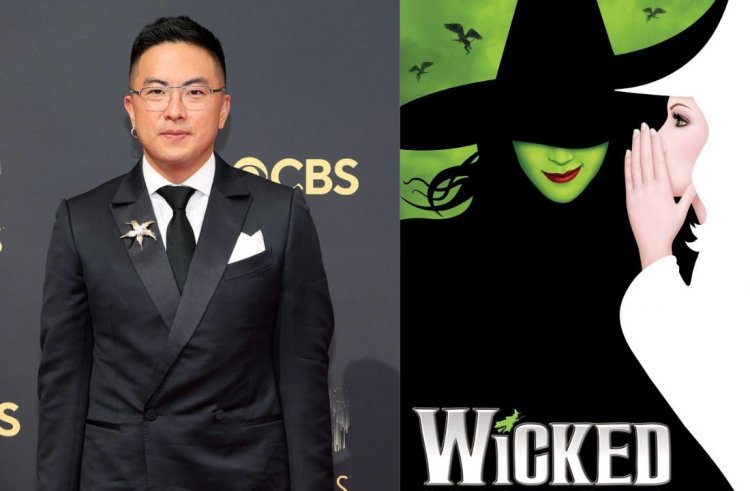 (Image Credits: yahoo)
Apart from the news that Wicked will be broken up into two films, adding "even more complexity and surprise" to the plot of the well-known Broadway musical, Chu claimed little else about the movie adaptation has been made public.
Chu clarified in a letter he posted on social media in April, "It became more obvious over the course of the last year as we prepared for this production that it would be impossible to squeeze the plot of Wicked into a single movie without doing significant harm to it. As we attempted to omit songs or reduce the number of characters, those choices started to feel like fatal compromises to the source material that had amused us all for so long."
The 29-year-old Grande has made hints recently that filming may start soon. For her makeover into Glinda in October, she debuted her blonde hair, and even posted some behind-the-scenes images with Erivo, 35, on Instagram.
Idina Menzel, Kristin Chenoweth, and Joel Grey played the original Elphaba, Glinda, and Wizard, respectively, in the Broadway premiere of Wicked in October 2003. Three Tony Awards and even a Grammy Award were later won by the production.
The musical depicts Elphaba's life before she became known as the Wicked Witch of the West from L. Frank Baum's The Wonderful Wizard of Oz, and is based on Gregory Maguire's book of the same name (which was adapted into the classic 1939 film starring Judy Garland).
The theatrical releases of Wicked: Parts One and Two are planned for Christmas Day in 2024 and 2025, respectively.
Also Read: Musicians who receive the highest salaries are listed below