Did 90-day Fiancé Star Liz Woods Force Big Ed To Wed Her?
Did 90-day Fiancé Star Liz Woods Force Big Ed To Wed Her?
Updated on December 30, 2022 16:49 PM by Andrew Koschiev
90-Day Fiancé: Happily Ever After? Star Big Ed Brown is uncertain that he will eventually wed Liz Woods. The pair has been experiencing some difficulties lately. Throughout the season, Big Ed and Liz have had numerous contentious disagreements, with one nearly leading to the end of their relationship. Their future now appears to be questionable.

Big Ed appeared in the franchise series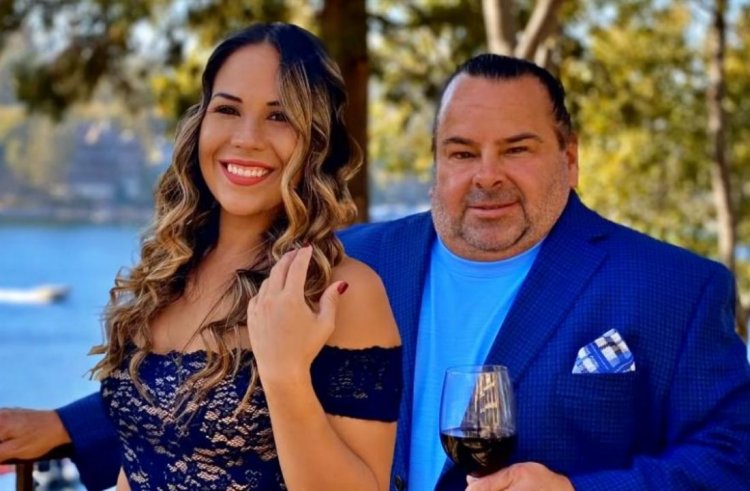 (Image Credits: Soap Opers Spy)
Big Ed made multiple appearances in the franchise's various television shows, such as 90 Day Fiancé, 90 Day Fiancé: Before the 90 Days, and 90 Day Fiancé: The Single Life.

Fans accused Big Ed of dominating the character
Fans have previously accused Ed of being controlling, and he has had difficulty finding a committed relationship. Even for trivial things like asking his ex-girlfriend Rosemarie to shave her legs, the reality star frequently makes demands of his lovers. Ed has been steadfast in his intentions to find love and be married to his current fiancée Liz, but it appears the relationship might change.
Ed claims to marry Liz would end up in a divorce
According to Ed, Liz's marriage would be a "contract for divorce." Given that he was ranting about wanting "a wife" just a few episodes prior, these new anxieties seem unexpected. Ed is currently unsure about what he wants. Liz indicated her wish to "think or chat" about their future course of action when the engagement is over while discussing this recent development with Ed, but he won't elaborate. Ed's intentions to get married are still in flux.
Also Read: 90-Day Fiancé: The latest video from Shaeeda fuels pregnancy rumor speculation
Liz is not certain about marrying Ed
Liz, herself, is unsure of their future as a couple. She has endured a lot due to Ed's resentment and claims that she is unfaithful or a lesbian. Liz is at her wit's end because Ed, whose health has become a concern, can no longer state with certainty if he wants to get married. But it's not entirely shocking. When Liz received a partnership offer from her employer, friction in their relationship increased due to Ed's resumption of his dominating behavior.
Liz and Ed's falling relationship
The relationship doesn't have any chance of working if Ed cannot commit to Liz and move forward with their engagement to get married. The engagement may end permanently, given his reluctance to wed Liz or even discuss his difficulties beyond the fact that he isn't ready for it. With all the difficulties Ed and Liz faced on 90 Day Fiancé: Happily Ever After this season? Maybe the couple might benefit from some time apart.