Box Office Showdown: 'Meg 2' vs. 'Oppenheimer
Box Office Showdown: 'Meg 2' vs. 'Oppenheimer
Updated on August 08, 2023 11:41 AM by Andrew Koschiev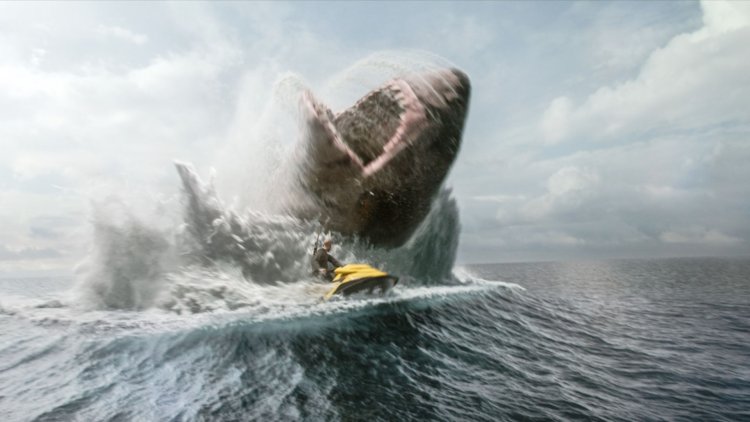 Box Office Showdown: 'Meg 2' vs. 'Oppenheimer(Image Credits:Variety)
"Meg 2", directed by Jon Turteltaub, makes a splash at the global box office."Oppenheimer" a drama film by Christopher Nolan, focuses on the life of J. Robert Oppenheimer, a key figure in atomic bomb development during World War II.
Meg 2 and Oppenheimer Box office performances
"Meg 2" is a story of brave scientists and sea divers, encountering a ancient megalodon shark. Shark using a blue whale as a toothpick. "Meg 2" achieved remarkable global success and crushed the box office. It feels like sharks ruled the box office along with the ocean. "Meg 2" Global earnings and overseas success were impressive, across Asia, Europe, and Latin America.
"Oppenheimer" attracts both critical praise and box office overseas success. Christopher Nolan's films resonate with audiences and critics, generating impressive global earnings. Its overseas success increases faster than a neutron in a particle accelerator.
Meg 2 Box Office Success:
According to the film industry trends, "Meg 2" breakdown cinema box office records with its global earnings. The movie earns around $53.3 million from China, $7.6 million from Mexico, $5.1 million in the UK, and $30 million from North America. "Meg 2" in its opening weekend earned $112 million worldwide, increasing up to $142 million.
Oppenheimer worldwide Impacts
J.Robert Oppenheimer played an essential role in atomic bomb-making during World War II. His Manhattan Project builds the first nuclear weapons help to end the war, but in 1945, caused loss of life in Hiroshima and Nagasaki.
Apart from Oppenheimer's contributions to science, in hir later life, he faced problems like in Cold War, he was accused of being communist and the government removed him from projects. People have mixed feelings about Oppenheimer, they admire his scientific achievements but at the same time criticize him. "Oppenheimer" movie has earned over $550 million globally. A big part is from overseas success, earning up to $324 million from 78 countries, especially from IMAX screenings, $114.2 million, which is 22% of the total.
Global film Industry trends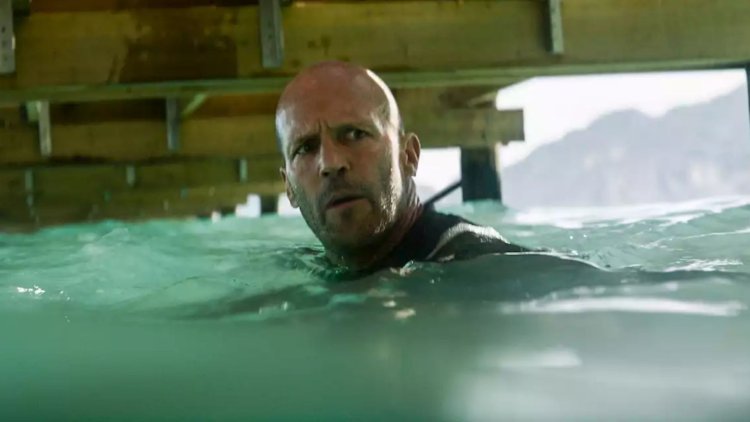 Global film Industry trends(Image Credits:Head Topics)
Filmmakers are making different stories, representing different people and ideas in their movies. They are making them as a part of big movies (Sequels) because of their fanbase. Streaming platforms like Netflix, Disney+, and others are becoming popular and changed movie theatre releases. After the pandemic challenges, international box office revenue comes back, and more people go to theaters. Movies with a big budget and famous actors attract many people from different countries to watch these movies.
Future Predictions of Box Office
Each film's performance depends on its competition, marketing strategies, critical reception, and audience. Both films continue to generate handsome revenues with their weekend openings. They surpass current box office records worldwide. The success of these films may increase competition for box office success and audience attention. They inspire the film industry to produce more films of similar themes.
Also Read : 'Guardians Of The Galaxy Vol. 3: Why It Succeeded Over The Flops Disney Movies This Summer?

Also Read : Lollapalooza Livestream 2023: How to Watch Billie Eilish, Tomorrow x Together, Lana Del Rey and More Online

Also Read : Warner Bros. Apologizes for 'Barbenheimer' Meme Outrage in Japan