Blue Wheel at Union Station in St. Louis For James Cameron's AVATAR: THE WAY OF WATER's release this Friday
Blue Wheel at Union Station in St. Louis For James Cameron's AVATAR: THE WAY OF WATER's release this Friday
Published on December 16, 2022 03:21 AM by Sally Harbor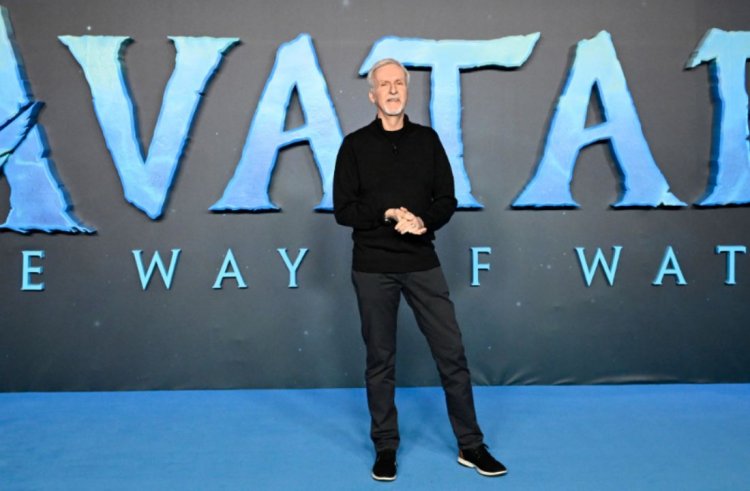 (Image Credits: varity)
On Friday, December 16, 2022, at the top of the five, six, and seven o'clock hours, The Wheel at Union Station in St. Louis will turn BLUE in recognition of the release of AVATAR: THE WAY OF WATER on that day.
We cordially invite you to stop by The Wheel at Union Station this Friday, where the first 10 visitors who mention the movie at the ticket booth starting at 5 o'clock will receive an AVATAR: THE WAY OF WATER prize package that includes a themed hat, reusable bag, and four Fandango codes to see the movie in theaters.
"AVATAR: THE WAY OF WATER," which is set more than ten years after the events of the first movie, starts by describing the Sully family (Jake, Neytiri, and their children), the trouble that follows them, the lengths they go to keep one another safe, the fights they wage to survive, and the tragedies they experience. Sam Worthington, Zoe Saldana, Sigourney Weaver, Stephen Lang, and Kate Winslet are among the cast members of the Lightstorm Entertainment Production, which was directed by James Cameron and co-produced by Cameron and Jon Landau. Written by Amanda Silver, Rick Jaffa, and James Cameron. The authors of the story include James Cameron, Rick Jaffa, Amanda Silver, Josh Friedman, and Shane Salerno. The movie's executive producers are David Valdes and Richard Baneham.
The film is rated PG-13 due to some strong language, dramatic action situations, and some partial nudity.
Also Read: Avatar 2 James Cameron succeeds once more