Black Friday is the best time to buy an Apple Watch, as the price has never been lower
Black Friday is the best time to buy an Apple Watch, as the price has never been lower
Updated on November 28, 2022 11:07 AM by Anna P
Leave the Apple Store find your product from amazon
Leave the Apple Store alone. The best Black Friday prices on Apple products can be found at both Walmart and Amazon. That is especially true for Apple Watches, as we found the newest models, the Apple Watch 8 and Apple Watch Ultra, to be on sale for their lowest prices ever for Black Friday. In addition, the original Apple Watch SE GPS can be had for for $149.
It's only a month till Christmas, so now is the time to start collecting presents. This Black Friday, both Amazon and Walmart are offering substantial discounts on Apple products, including the Apple Watch.
Best Black Friday Apple Watch deals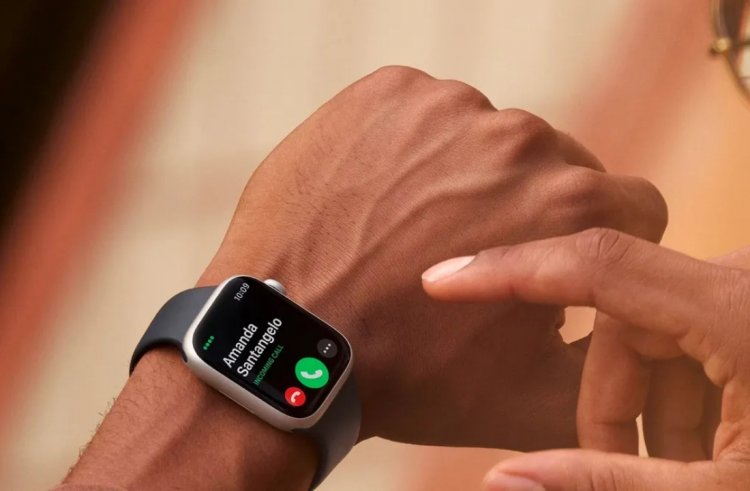 (Image Credits:ZDNETcom)
These Apple smartwatches are wonderful presents, and they range from the brand-new, ultra-luxurious Apple Watch Ultra to the more reasonably priced Apple Watch SE. On Black Friday, each and every one of them is put on sale.
Apple Watch Ultra
The Apple Watch Ultra is intended to be a more robust and resilient alternative for sports and explorers. It gives up to 36 hours of battery life on a single charge with ordinary use, or 60 hours with the upcoming battery optimization mode. It is constructed with a stronger titanium alloy for enhanced impact resistance. It also features a larger, brighter display (49mm) and a second speaker for improved sound quality and display visibility outdoors. Apple claims that it is also suited for aquatic activities and diving.
The Apple Watch Ultra has expanded GPS technology to track your steps and boost outdoor navigation. Additionally, there is an action button that may be used to indicate training parts for more accurate tracking.
Apple Watch Series 8, the most recent addition to the Apple Watch family, is equipped with the new S8 chip for enhanced performance. It also features a display that is constantly on and new watch face possibilities. The Apple Watch 8 will have a larger battery than previous versions, with a 36-hour battery life in low-power mode. The Apple Watch 8 has a sturdy build and is water-resistant, dust-resistant, and crack-resistant.
The Apple Watch 8's health-tracking capabilities include an optical heart sensor, an electrical heart sensor for ECG, a blood oxygen sensor, and a new body temperature sensor. The Apple Watch 8 is offered in both 41mm and 45mm sizes. Customers can select between stainless steel or aluminium casings and a variety of colours
Apple Watch SE 2nd generation
Apple Watch SE 2nd generation, the cheapest Apple Watch option, contains core Apple Watch capabilities such as automobile crash warning, heart rate monitoring, fall detection, and activity tracking. The new watch can be synced with a parent's iPhone, but can still make and receive calls and texts independently. It is a wise decision for families who wish to stay in touch.
The new Apple Watch SE is 20% quicker than its predecessor. Additionally, the display is 30% larger than the previous generation. The design of the back casing now incorporates 100 percent recyclable aluminium.
The Apple Watch SE costs $249 for GPS and $290 for cellular service to begin (additional fees from your wireless carrier will apply)
Apple Watch SE (1st generation)
The Apple Watch SE, which was already the most reasonably priced model in the Apple Watch collection, is now much more attractively priced thanks to this offer from Walmart. The screen on the smartwatch is 40 millimetres and it comes equipped with a variety of functions that are geared toward improving one's health and fitness. When coupled with your iPhone, it may also be used to check your grades, play music, and make phone calls.
Apple Watch Series 7
Currently, you may save on the 41mm Apple Watch Series 7 GPS model. The model is listed at Apple for $399 and higher. Amazon and Walmart offer the best prices. Price varies according on colour.