Avatar 2 sees a steady growth on day 13, to cross 300 Cr in India
Avatar 2 sees a steady growth on day 13, to cross 300 Cr in India
Updated on December 29, 2022 18:01 PM by Ava Sara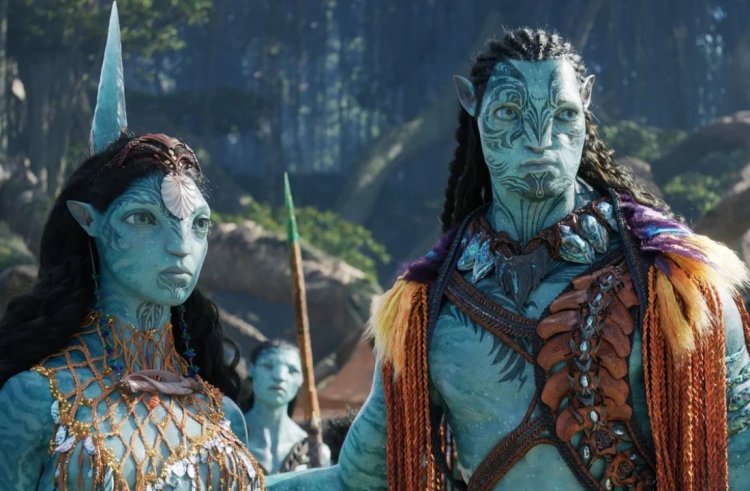 (Image Credits: Mashable.com)
James Cameron's directorial fiction science drama has been unstoppable since it was released. It's been two weeks, breaking all the box office collection. It's been nearly 12 days, and the crowd and theatres are still full. The movie isn't going to take a low graph anytime soon.
It was released on December 16, and on the first day, it made 40.50 CR. It became the second-biggest opening Hollywood movie. In three days, its crossed a mark of 100 cr, and 200cr in just eight days.
The movie has only received a positive response from the fans who waited for the sequel since 2009, and even the critics appreciate the movie. Like a blessing, the numbers of Avatar at the box office are only seeing a rise. It could soon break the record as the biggest collection.
The movie earned ten cr on the second Tuesday. It made 9-10cr on the Third Wednesday. It has marked thirteen days in the theater already. The movie has a stronghold in the multiplex. The movie saw a fall on Monday due to the weekday thing, but it picked up on Tuesday and Thursday again.
Also Read:Avatar: The Way of Water Hits Worldwide Box Office $855 Million
Path to recreate history
Avatar 2 is on the way to recreating history like the Predclecessor, as Avatar 1 was created in 2009. The movie is crossing the 300 cr mark as the movie collection, and it stands around 280-282cr. No doubt, the Hollywood genre is the first choice for everyone wanting to go for a movie.
The star cast
James has cast actors like Sam Worthington, Zoe Saldana, Sigourney Weaver, Kate Winslet, and Stephen Lang.
The storyline
Avatar 2 is the story of Jake Sully and Neytiri as they take up an ancient fight that forces them to fight the humans whom they call Sky People.
Also Read: Avatar 2: James Cameron succeeds once more