Astonished at how thin she was once, Kristin Cavallari is 'happy' about her weight gain
Astonished at how thin she was once, Kristin Cavallari is 'happy' about her weight gain
Updated on August 18, 2022 18:01 PM by Anna P
Kristin Cavallari discusses her relationship with the scale - or lack thereof. She spoke to Us Weekly Tuesday about the new confidence she feels in her body after developing a fitness routine that makes her feel "the best I ever have."
"Over the last few years, I've gained a lot of weight, but in a good way," she told the publication, adding that she's not planning to lose weight anytime soon." At the moment, I'm just trying to maintain my muscle mass. I'm not trying to lose weight," she said. When she looked back at some of her past pictures, the Uncommon Beauty founder was "shocked" at how thin she used to be.
"I didn't realize how thin I was at the time. I'm glad I've gained weight," she said. The Laguna Beach alum started building muscle with a professional trainer rather than using a scale to track her weight. I have no hips.
I'm just small. If I don't work out for a week, I feel like all my muscle disappears," Cavallari said. For me, consistency is key."The weight I lift is the heaviest I've ever lifted in my life," she said. "He kicks my ass. He pushes me hard." "I feel stronger than I've ever been." The feeling of being comfortable in my skin right now is great," she said.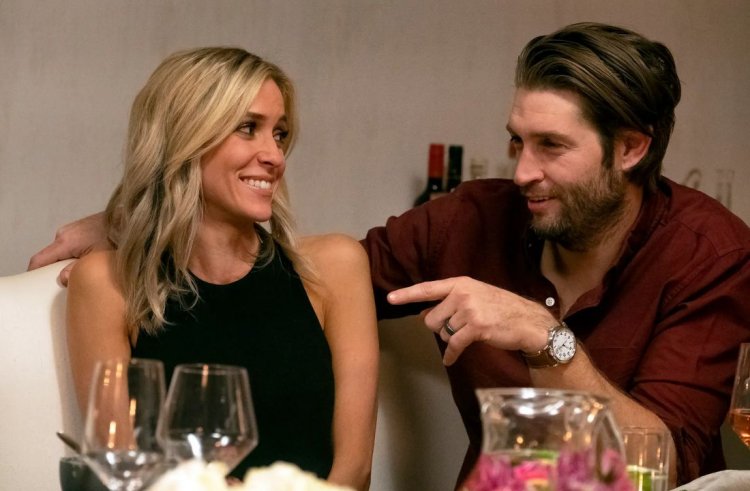 She works out on her own when she's not working out with her trainer, and she even uses the VersaClimber - all while maintaining a healthy lifestyle. Right now, she only does things that she enjoys, which is great for her.
Currently, my work-life balance is perfect, and I'm grateful for that."Cavallari has three children with ex-husband Jay Cutler: sons Camden Jack, 9, and Jaxon Wyatt, 8, and daughter Saylor James, 6. In April 2020, she announced her separation from Cutler, 39. Her sons gave her relationship advice earlier this month, telling her to "date someone older."
Also Read: Cutler doesn't understand Kristin Cavallari's recent comments about 'toxic' marriage 'I steer clear'
"My boys give me dating advice," Cavallari wrote on Instagram."Much older," Cavallari's son Jaxon said off-camera. Cavallari laughed as Jaxon introduced his two stuffed animal bulls off-topic. Before returning to the subject, she deadpanned, "That's riveting content."
Her next question was, "Why should I date someone older?"She asked, "Life experience?" as he struggled to explain. Jaxon responded, "Young people are crazy," and Camden objected. My mommy, am I crazy?" "That's not true. I'm young and not crazy. Am I crazy?"You're wild and crazy in the best way," Cavallari told him.