As part of her performance in Spain, Christina Aguilera wore a metal bodysuit
As part of her performance in Spain, Christina Aguilera wore a metal bodysuit
Updated on July 27, 2022 14:52 PM by Lillian Pari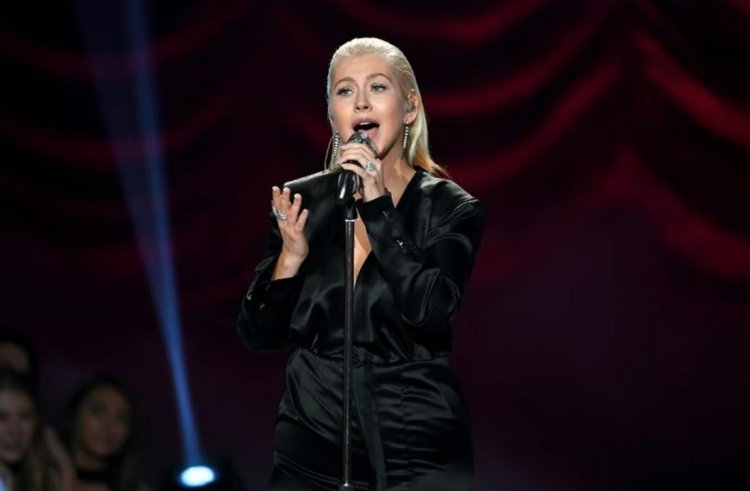 Christina Aguilera's stunning performance during her latest concert left everyone in awe! Her fans were blown away by the performance, which included a silver bodysuit over a long-sleeved sheer black top.
As she wore her long blonde hair back into a ponytail, she wore black latex thigh-high boots and sunglasses.
Christina made headlines last month when she wore an equally wild outfit to a Los Angeles Pride event. As she sang her hit songs for the LGBTQ+ community, she wore a red latex bodysuit under a matching long coat and matching thigh-high boots.
The outfit was topped off with a pair of sunglasses that went well with her hair up with sparkly red strips.
She even wore a sexy red outfit along with a red microphone to support the highly anticipated event. Additionally, she donned a form-fitting rainbow bodysuit with a multicolored cape trailing behind her as the night went on.
Also added were long glittery gloves and gray metallic over-the-knee boots. Christina always turns heads whether she's on stage or at celebrity events. Last May, she attended the Dior Men's Spring/Summer 2023 Collection show in Los Angeles. Among her ensembles, she wore a cutout olive green top, a white jacket, matching pants, and high heels.
Her look was also accessorized with dark sunglasses and purple nails. As well as attending the show with her, her fiance Matthew Rutler also posed for pictures. Summer is seven years old and the couple has been engaged since 2014. They frequently appear together on various outings and are proud to display their love.