Angelina Jolie Adopted Daughter Zahara Celebrates Admission Into Spelman College In This Fall
Angelina Jolie Adopted Daughter Zahara Celebrates Admission Into Spelman College In This Fall
Updated on August 02, 2022 14:46 PM by Anthony Christian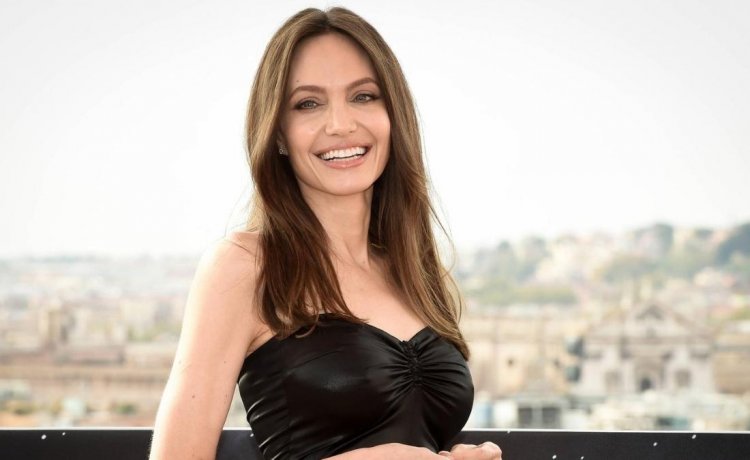 Angelina Jolie and Brad Pitt's 17-year-old adopted daughter, Zahara Marley Jolie-Pitt, will be attending Spelman College this fall, Jolie announced in an Instagram post on Sunday. Jolie captioned an image of her daughter surrounded by fellow Spelman attendees, "Zahara with her Spelman sisters!"
The Eternals star added, "Congratulations to all new students starting this year," referring to the historically Black college for women in Atlanta. "An extraordinary place and an honor to have a family member as a new Spelman girl."
Related: Brad Pitt Heartbreak: Angelina Jolie's Ex Being 'Hated' Due To Prosopagnosia? Bullet Train Actor's Alleged Brain Disorder Will Be 'Harder To Deal' As He Ages

Jolie also added a group of hashtags to her post, including "#SpelmanCollege," "#SpelmanSisters, and "#HBCU." Zahara is not the only Jolie-Pitt kid who has begun their journey into higher education. In 2019, Jolie's eldest, Maddox, left home to study biochemistry at Yonsei University in South Korea.
The actress even helped him move into his dorm, interacting with his future classmate during the emotional drop-off. Jolie shares 14-year-old twins Vivienne and Knox, Shiloh, 16, Pax, 18, and Maddox, 20, with Pitt, 58, who shares a passion for social justice with Zahara.
Related: Zahara Jolie-Pitt's Spelman College Sendoff: Angelina Jolie Chicly Dances the Electro Slide

After sending her off to college in September, Jolie and Zahara have been making more public appearances lately, attending red carpets for her movie Eternals.
In December 2021, the duo made a difference together during a mom-daughter trip to Washington, D.C., to meet with advocates and politicians to support the Violence Against Women Act.
Jolie wrote in an Instagram caption at the time, "Honored to visit Washington, DC, with Zahara, 17, working with advocates and lawmakers to modernize and strengthen the #ViolenceAgainstWomenAct to include protections for communities of color, tribes, children's health, and safety, LGBTQ survivors, rural areas, and all survivors."
She added, "We need reforms including judicial training, trauma-informed court processes that minimize the risk of harm to kids, programs for technology to detect bruising across all skin tones and make non-biased forensic evidence collection, and protections for the weak."
In October last year, Jolie said that her children are "pretty great people." She explained, "And because there's so many of them, I think they have had a significant effect on each other. It is not like I am the head of anything. I am very honest with my kids. And I am very human with my kids."
Jolie said Zahara is "curious about all the other aspects of who they are" when raising them, and her preference is to "be there to support and develop all the diverse aspects of who they are."
Jolie said at the time, "I have six very individual human beings in my home. I'm so excited about the different stages, feelings, and curiosities they go through. Why wouldn't you be?"
She added, "We are supposed to help them figure out who they are. And you cannot figure out who they are if you don't enthusiastically develop with them."