An Employee Had A Gun To Her Forehead & Witnesses Described The Chesapeake Walmart Shooting
An Employee Had A Gun To Her Forehead & Witnesses Described The Chesapeake Walmart Shooting
Updated on November 25, 2022 10:20 AM by Michael Davis
Jessie Wilczewski only worked a few days at Walmart in Chesapeake, Virginia, but her Tuesday night shift, like everyone else, began with regular team meetings in the break room. Shortly after the meeting began, Wilczewski met with the team leader. Her team leader shot her colleague before she held a gun to her forehead.
She managed to escape and return home to her 15-month-old son, but she told CNN that night she heard the sound of blood dripping on her floor in her head. She said it was played many times on
Chesapeake officials identified her 31-year-old Andre Bing as the gunman, who shot six of her colleagues, including a teenager, after he began firing into a room where employees were gathering for a meeting. People were slaughtered.
According to Walmart, Bing became a team leader overnight and has been with the company since 2010. Police said he fatally shot himself.
"It's terrible because it doesn't stop. It doesn't stop repeating when I leave the scene; it hurts so much it doesn't stop," Wilczewski said Wednesday night of the terrifying experience. The person has been identified as Lorenzo Gamble by city officials. Brian Pendleton; Kelly Pyle; Randall Blevins; and Tineka Johnson. The sixth victim to die is a 16-year-old boy whose name has not been released by authorities because he was a minor, the city said. They are all Walmart employees, a company spokesperson told CNN.
Employees had just clocked in when gunfire erupted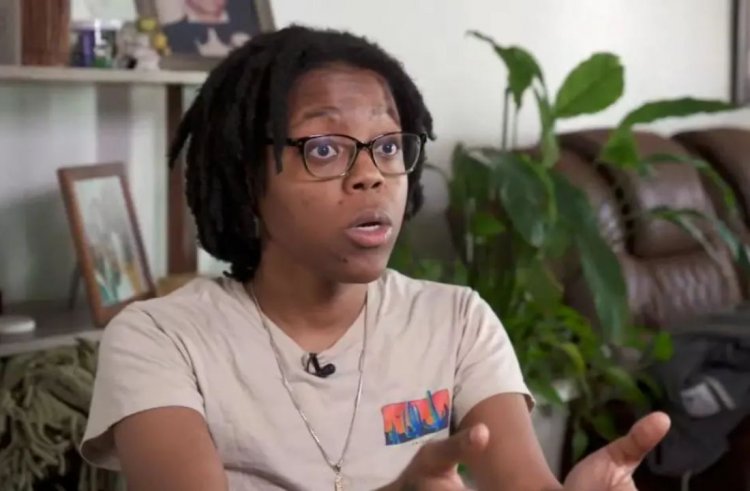 (Image Credits: Flipboard)
Staff had just arrived when gunshots broke out. Wilczewski noticed the shooter shortly after 10 p.m., she said. She listened to another team leader before turning her head to the door and saw Bing standing with a gun pointed at the group. She said her ears started ringing as the gunshots rang out. Wilczewski dove under a table while the shooter went down a nearby hallway.
"I didn't mean to shout. I didn't want him to listen to me and get mad and come back," Wilczewski told CNN. I was lying on the floor. She said she knew many were probably not alive, but Wilczewski didn't leave them alone, so they stayed. "The sound of water drops," she said.
When he returned, the shooter told her to come out from under the table, she said. Raised.
"I slipped from under the table and was shaking," she said. "He just put a gun to my forehead."
He told her to go home, drew her gun away, and pointed it at her ceiling. She rose slowly, trying not to see the people on her floor.
"I had to touch a door covered in [blood] and went through a double door that looked into a Walmart aisle to get out... I packed my bags and said, 'If he shoots, I'll I'm going back; well, I'm running, so he needs to try,' I booked it. Outside the hospital on Wednesday, Jones' mother, Kimberly Shupe, told CNN affiliate WTKR that her son was in intensive care. When he saw the team leader's gun and bullet grazing Jones' ear, he told her that what had started as a normal workday quickly changed. I realized that" Shupe said. Jones made it to the front of the store, but when he got there, he had shot again, she said. I took him out of the car," Shupe said.
A woman played dead to survive
Staff member Kevin Harper narrowly missed an encounter with the shooter. "I skipped the break room," Harper says in a video posted to his Facebook. "(shooter) came in and started trapping people in there. Start filming, brother. ... As soon as I left the break room, he got in there, man. By the grace of God," said Harper, acknowledging his good fortune that he had not been injured or worsened.
"Then I started hearing him approaching, so I made a reservation." "I saw everyone running. I booked too," he said. "I'm out of there."
As he records, a woman can be heard in the background talking about pretending to be dead during the attack. Some participate in debates and share information about those killed.