'America's Funniest Home Videos' Will Bring Back Studio Audience This Season
'America's Funniest Home Videos' Will Bring Back Studio Audience This Season
Updated on August 27, 2022 14:49 PM by Ava Sara
What's This TV Show About
Airing on the ABC television network, America's Funniest Home Videos is the channel's longest-running primetime entertainment show and is currently hosted by Alfonso Ribeiro. For the series, regular people submit comic clips that capture the funny things that happen when people and animals are at their spontaneous best.
The studio audience decides which clips they like the best, and the winners are awarded cash and other prizes. Previous show hosts have included Tom Bergeron, D.L. Hughley, Richard Kind, John Fugelsang, Daisy Fuentes, and the original host, Bob Saget.
The Weekly Prizes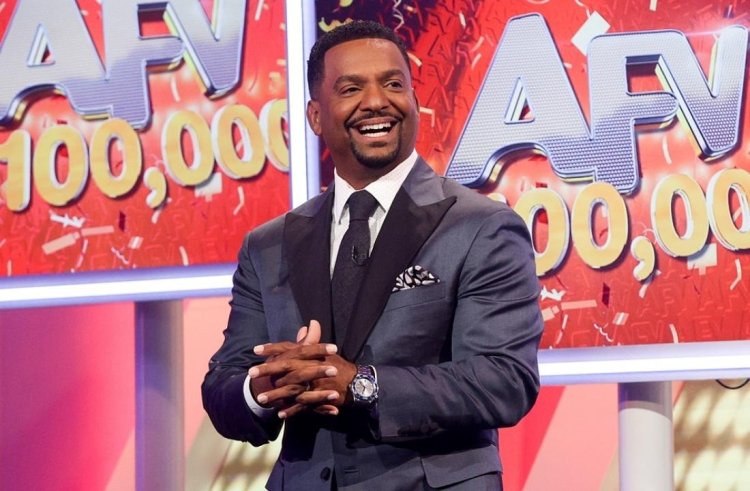 When the 33rd season debuts on Oct. 2 on ABC, the long-running show will feature a live studio audience for the first time in two seasons. The video show also plans to double the weekly prize money for the new season: first prize winners will earn $20,000, while second place victors are up to $6,000, and third place gets $4,000.
First-place prize winners then move on to the next competition round, where they vie for $100,000. At the end of the season, $100,000 champs will compete for a grand prize vacation package.
Clips From Home Viewers
In its 33 seasons, AFV has given away more than $17 million in prize money and evaluated over 2 million video clips from home viewers.
The Funniest Home Videos
"We are thrilled to welcome a live audience back to the studio after two years," said Vin Di Bona, Executive Producer and Director of America's Funniest Home Videos, in a statement. "We are starting with a limited audience size of 50 people and hope to be back to a full audience capacity of 200 soon.
The Essential Part Of Set
The studio audience has always been an essential part of our set and an integral part of the show, providing effusive energy felt by our viewers, host, and crew. Now, more than ever, people need the laughter AFV provides, and with the doubling of the weekly prize money, we are set for our biggest season yet."