2022 Rockefeller Center Christmas Tree Lighting to be aired on NBC live
2022 Rockefeller Center Christmas Tree Lighting to be aired on NBC live
Published on November 30, 2022 15:07 PM by Laura Mendes
Features of Christmas tree
This year's Christmas tree is so special that it stands tall 82-foot-tall 50-foot-wide. This tree came all the way making a 200-mile trip from Queensbury in upstate New York.
The Christmas tree is set to light a 900-pound huge three-dimensional star embedded with 70 spikes made of three million Swarovski crystals on Wednesday night. This star will be decorated on the spruce's top along with 50,000 multicoloured LED lights that add flash to the spruce's structure. And this star was created by architect Daniel Libeskind.
Special about the Norway spruce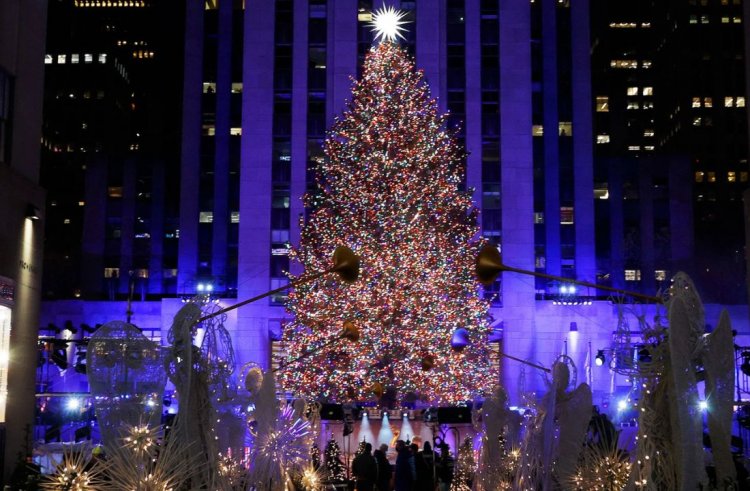 (Image Credits: UsWeekly)
This year's Christmas tree is an 85 to 90-year-old Norway spruce which weighs two tonnes heavier and is three feet taller than last year's tree, which came from Maryland and stood 82 feet tall. The tree this year is from Queensbury, New York.
Organizers warning
The lighting ceremony will be open to the public, but organizers advise people to watch online due to the predicted bad weather. The Christmas tree will be visible at 49th Street or 50th Street at Fifth Avenue for those who do wish to see it in person.
How can we watch it?
This lighting of the Christmas tree celebration will be aired live as an NBC special, "Christmas in Rockefeller Center."
Date: December 30
Time: 8 p.m
Duration: 2 hours
Hosts: Savannah Guthrie, Hoda Kotb, Craig Melvin and Mario Lopez
Online streaming platform
Other viewers who wish to enjoy the celebration from home can watch it on NBC or the online streaming platform Peacock. One can watch on other streaming platforms, including
Sling TV
Fubo Tv
Event performers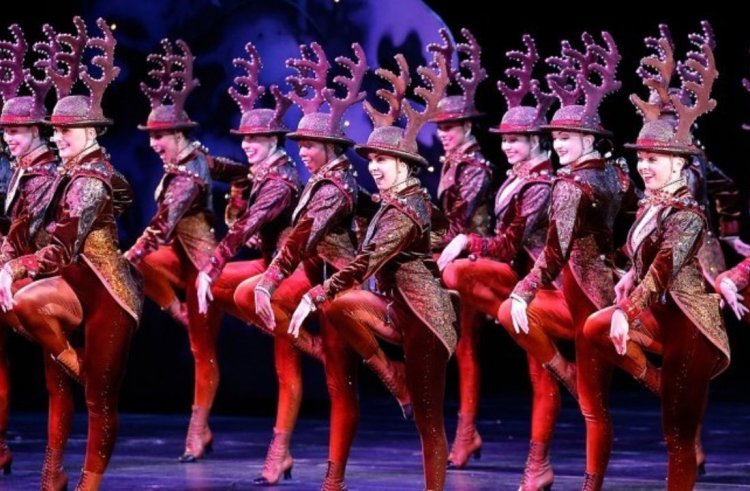 (Image Credits: The Dance Ethusiast)
The Radio City Rockettes and well-known artists gave live performances in previous years. Nothing has changed this year. Along with other well-known artists, including Gwen Stefani, Alicia Keys, Blake Shelton, and Andrea Bocelli, The Rockettes will take the stage. There will also be appearances by the comedians Maya Rudolph and Amy Poehler.
Visiting hours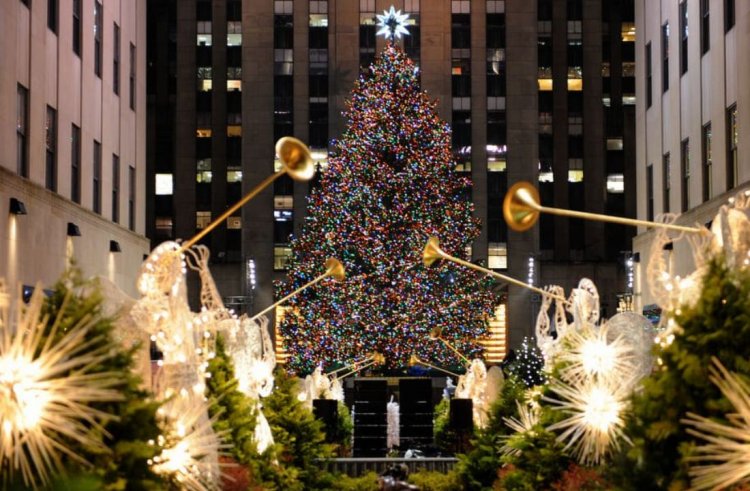 (Image Credits: NYC Insider Guide)
After Wednesday's celebration of lighting the Christmas tree, it is accessible to the public from 6 a.m. until 12 a.m. The tree will be illuminated continuously on the day of Christmas and on New Year's Eve from 6 a.m. until 9 p.m.
On an unspecified date, after the tree is cut down, it will be turned into timber and given to Habitat for Humanity International.
Closure of streets and lanes
New York City officials have announced several roadways and lane closures to maximize pedestrian space around Rockefeller Center as foot traffic increases over the holiday season. Starting on Wednesday, all automobile traffic will be prohibited between 11 a.m. and midnight on both 49th Street and 50th Street between Fifth and Sixth Avenues.
Two lanes traffic will be eliminated on Fifth Avenue between 48th and 52nd Streets, and no turns onto 47th, 49th or 51st Street will be allowed. One lane of traffic will be closed on Sixth Avenue between 48th and 52nd Streets.