10 Halloween costume themes from TV shows in 2022
10 Halloween costume themes from TV shows in 2022
Updated on October 12, 2022 17:15 PM by Laura Mendes
10 Halloween costume themes from TV shows in 2022
The holiday of Halloween is almost approaching, so now is the ideal time to plan your costume. You also need to think creatively when you get sick of dressing up as witches, werewolves, or ghosts. There is no better place to start when looking for inspiration than on television. There are many alternatives for selecting a costume, whether it's for a popular new Netflix series or an existing series that published a new season this year.
This year, a number of well-liked series, including Inventing Anna and Pam and Tommy, followed the lives of real individuals. While dressing up like the stars of these shows may have seemed a bit strange in the past, their success has sparked a national dialogue about their lives. People are likely to associate you with Anna Delvey if you have huge, black-rimmed glasses and a grey European accent.
The top Halloween attire from TV shows that debuted in 2022 is compiled below. There are choices available for singles, couples, and even those seeking a creative group costume concept. Some demand more effort to put together than others, some of which are simple. You'll have a stylish costume that is neither overused nor obscure either way. People will recognise who you are dressed as because these outfits are taken from well-known, acclaimed series; they will also be grateful that you didn't just throw on a cape and call it a day.
Also read :25 celebrities and their weird Halloween costumes
Carmy Berzatto from The Bear
Nearly all critics and viewers have praised The Bear, which has drawn notice for its witty visuals and vibrant characters. Its frequent "chef-speak" has even filtered into the social media sphere and generated many memes. The star fine dining chef Carmen "Carmy" Berzatto, who finds himself in charge of his brother's Chicago deli after being found dead, is the programme's focus. Simple black slacks, a blue apron, and a white T-shirt are all that Carmy needs to complete his appearance. At your Halloween party, seem extremely tense and address everyone as "Chef." All there is to it is that.
Pamela Anderson and Tommy Lee from Pam & Tommy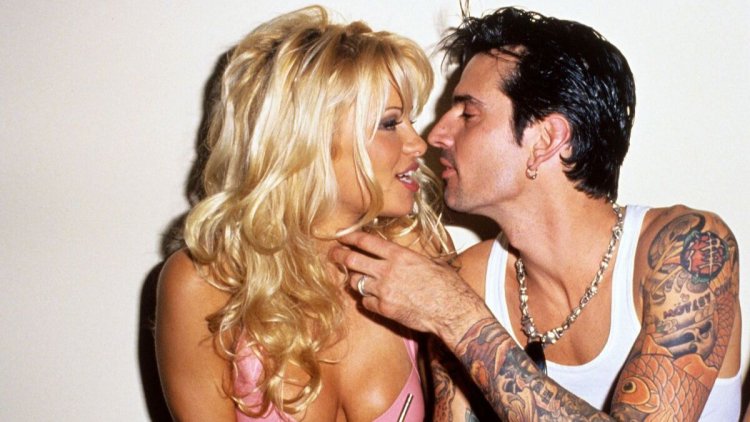 Pamela Anderson and Tommy Lee, a former couple who are the subjects of the Hulu series Pam & Tommy, are a fitting choice for a couple's costume. Sebastian Stan played the drummer for Mötley Crüe, and Lily James played the well-known Playboy model. Both actors received Emmy nods for their roles. For Pamela Anderson, you can either copy one of her iconic Baywatch red one-pieces or choose an outfit from the '90s. You might wish to choose a light-coloured wig with bangs if your hair isn't golden. If you don't already have fake tattoo sleeves, get some eyeliner, a chain necklace, and all-black attire for Tommy Lee.
Cassie Howard from Euphoria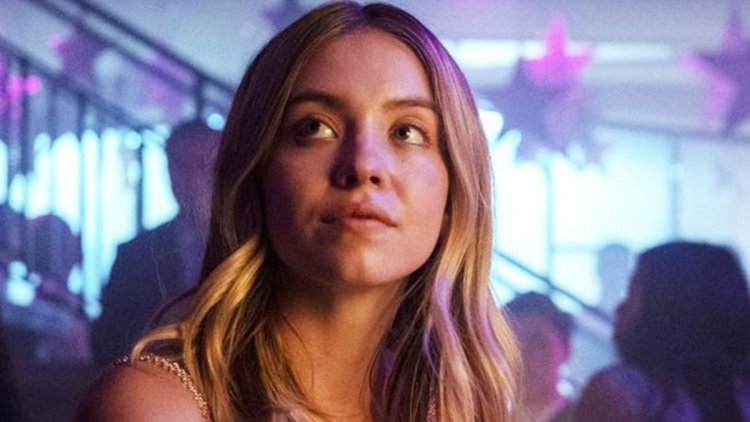 The corridor in HBO's Euphoria is essentially a runway for the students; many people, especially Cassie, have impressive closets that provide inspiration for Halloween costumes (Sydney Sweeney). After hooking up with and later pining after her best friend's ex-boyfriend, Nate, in Season 2 of the show, Cassie frequently went off the rails (Jacob Elordi). Cassie is dressed in a blue floral little dress overlaid with a cropped gingham top as she delivers her notorious toilet monologue (which turns out to be all in her head). She has styled her side-swept hair into bouncy curls when Cassie's friends notice her clothing and inquire about an Oklahoma! Audition, she almost melts down. We believe this outfit would be fantastic if you don't mind people who don't have HBO thinking you're a country music star for Halloween.
Also read :10 Weird and creepy Halloween costumes that is sure to be a hit!
Anna Delvey from Inventing Anna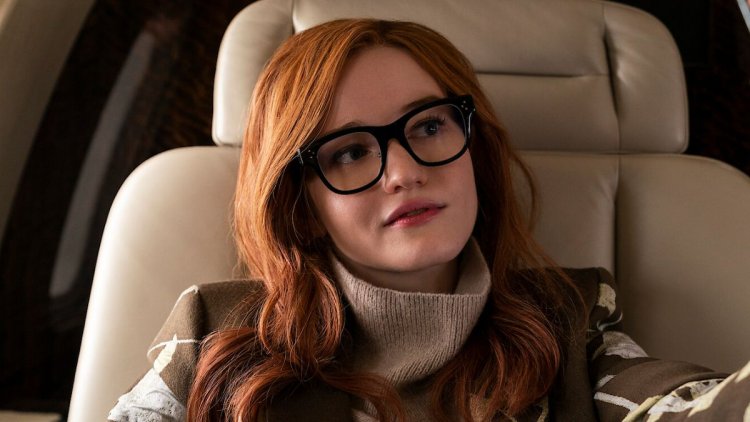 The con artist and fraudster Anna Delvey, also known as Anna Sorokin, pretended to be a wealthy Germain heiress in order to mingle with New York's exclusive social scene. Julia Garner portrays her in the Netflix series Inventing Anna, and she gets her distinctive accent and mannerisms quite right. Wear a cocktail dress, a pair of black gloves, and some bulky, black-framed glasses as your Halloween costume. To make the connection further clearer, you could even carry around a set of handcuffs.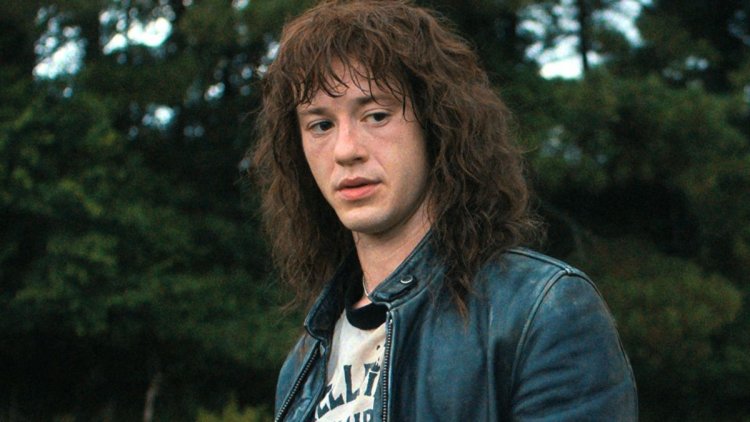 You may have seen a lot of Halloween party attendees in 2016 carrying a box of Eggos while wearing a pink dress, a long blonde wig, and a fake nosebleed. The Dungeons and Dragons-playing, guitar-shredding savage Eddie Munson has now taken centre stage following the phenomenal fourth season of the Netflix blockbuster hit (Joseph Quinn). An (ideally thrifted) denim jacket, a Hellfire Club raglan shirt, and a long, curly wig are necessary to replicate Eddie's appearance. The shirt can be made yourself, or you can get one at Hot Topic.
Galadriel from The Lord of the Rings: The Rings of Power
You're already halfway to dressed like a member of the Lord of the Rings spinoff series Rings of Power if you've attended a Renaissance fair in the last year. In particular, young Galadriel (Morfyyd Clark) shines out with her iconic attire. There are two possible Halloween outfits here: a green peasant dress with long, flowing blonde hair or a set of metal armour and a side-braided hairstyle. Either costume can be finished off if you want to go above and above with a set of elf ears.
Also read :Different versions of Halloween in 5 countries- Kites, Parades, and so much more!
Steven Grant/Mr. Knight from Moon Knight
With Moon Knight, Oscar Isaac made his MCU debut this year, playing the difficult dual roles of Steven Grant and Marc Spector in addition to changing into Moon Knight, the avatar of an Egyptian god. The spectral, ethereal Moon Knight is difficult to duplicate, but Mr Knight—his incarnation while inside Steven Grant's body—is a little bit simpler. You can purchase a ready-made mask from Wal-Mart or wear a white morph suit underneath a white three-piece costume.
Yellowjackets are an extremely riveting show about the things people will do to be a part of a team. It centres on a group of gifted high school soccer players who survive a plane crash in the remote wilderness. The sitcom's second season premiered in early 2022, even though the first season technically began last year. The buzzy Yellowjackets presents a fantastic opportunity for a group costume thanks to its ensemble cast of outspoken, distinctive characters. The list goes on and on, with the romantic, likeable Jackie (Ella Purnell), the edgy, bleach-blonde Natalie (Sophie Thatcher), the quiet, moody Travis (Kevin Alves), the awkward, cunning Missy (Sammi Hanratty), and so forth. You just need to pick up some blue and yellow soccer gear and apply some fake blood to your arms and legs to complete the look.
This idea is fantastic for those who wish to be creative without spending a lot of effort. It's another entertaining couple's outfit. As a result of "What We Do in the Shadows", Both Laszlo (Matt Berry) and Nadja (Natasia Demetriou) are vampires, and their Halloween costumes are not too difficult to put together. Simply get some Victorian-style attire from your neighbourhood Spirit Halloween or thrift store, add some vampire's teeth, and you're ready to go. It's important to note that Laszlo and Nadja both have beards, so including those features in your outfit will help people recognise you as them.
Also read :halloween costume ideas 2022 movies tv shows
Jennifer Walters/She-Hulk from She-Hulk: Attorney at Law
You'll need green face paint for this Halloween outfit. Plenty of it. Tatiana Maslany portrays a single, 30-something lawyer who can grow into a 6-foot-7-inch superhero in She-Hulk: Attorney at Law on Disney+. Layer a red camisole and trousers under a burgundy cardigan, then top with a grey blazer to make a plausible She-Hulk costume. Add some (temporary) dark green highlights to your hair to complete the appearance after painting your face and hands green with non-toxic paint.