With her own screenplay, Taylor Swift will make her feature film directorial debut
With her own screenplay, Taylor Swift will make her feature film directorial debut
Published on December 12, 2022 01:00 AM by Ava Sara
Her Original Screenplay
With a project set at Searchlight Pictures, pop sensation Taylor Swift plans to make her directorial debut.
Swift is said to have written the original screenplay that the company would put into production, according to the entertainment website Deadline.
"Taylor is a storyteller and artist of a once-in-a-generation calibre. In a joint statement, Searchlight Presidents David Greenbaum and Matthew Greenfield stated, "It is a genuine joy and privilege to cooperate with her as she sets out on this exciting and fresh creative path.
She made History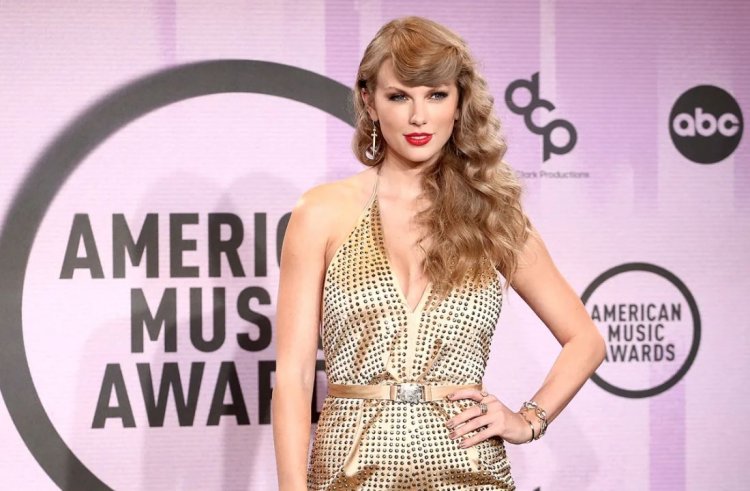 (Image Credits:complex)
The film's production company will soon release additional information about it. Swift made history at the 2022 VMA Honors when she became the first solo artist to ever win two best director awards for her work on "The Man" and "All Too Well: The Short Film." In addition, she is the only artist to ever take home three Video of the Year honors.
Swift co-wrote "All Too Well: The Short Film," which just screened at the 2022 Tribeca Film Festival and the Toronto International Film Festival.
Martin McDonagh's Director of Director's series conversations with Talor Swift will also be broadcast on Variety. Award-winning directors James Cameron and Francis Ford Coppola are among the recently announced lineup, along with newer directors Ryan Coogler and Sarah Polley.
Netizens aren't happy
Given that Swift has yet to direct a single film, many netizens argued that it was foolish to include her in the series.
Also Read: Cardi B reveals that she had 95% of the fillers in her buttocks removed 'It Was A Really Crazy Process'