Vanessa Bryant reacts to the $31 million jury award for the Kobe Bryant crash photos
Vanessa Bryant reacts to the $31 million jury award for the Kobe Bryant crash photos
Updated on August 25, 2022 15:30 PM by admin
Kobe Bryant's widow, Vanessa Bryant, will never be able to bring him back. Still, she can put the controversy surrounding his and Gianna's accident images behind her.
Her fellow litigant lost his children and wife
Los Angeles County was ordered to pay $31 million in damages to Vanessa and her fellow plaintiff Christopher Chester, it was revealed on Wednesday, August 24. In the 2020 helicopter disaster, Christopher lost his wife, Sarah, and their daughter Payton, who was 13 years old. Christopher will receive $15 million, and Vanessa will receive $16 million.
Also Read: Vanessa Bryant talks about the horrifying moment she saw unauthorized pictures of Kobe and Ginna Bryant's Crash
Vanessa posted a picture of herself with Kobe and Gianna on Instagram
She captioned, "All for you! I adore you. For Kobe and Gigi, JUSTICE! The caption reads, "#Betonyourself #MambaDay 8•24•22 #MambaMentality. After 14 days of vivid and devastating testimony from members of police enforcement, emergency personnel, and the victims' families, the jury decided that the intruders violated their privacy and caused emotional distress.
According to The Washington Post, the nine jurors took about four and a half hours to reach a verdict. Mira Hashmall, the Los Angeles County attorney, said the images shouldn't have been released but claimed neither the plaintiffs nor the general public had ever seen them, claiming they were a crucial tool for evaluating the circumstance.
According to Vanessa's attorney Luis Li, the close-up pictures were circulated as "visual gossip" and served no official investigative function. Any deputy who sees them without a legitimate investigative purpose shall be regarded as a public member.
Li's closing remarks discussed how deputies had to search extensively to locate Gianna's body in a ravine and stressed the significance of the jury's decision for "families across the United States who might someday face a tragedy." He praised the two whistleblowers, one of whom was there. He said that without those folks, we might not have known about this.
To celebrate the late Lakers star's two jersey numbers, 8 and 24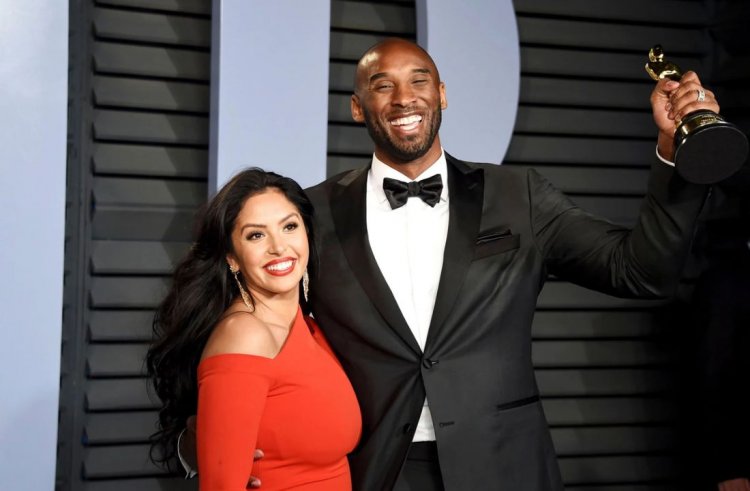 Los Angeles has dubbed Wednesday, August 24, "Kobe Bryant Day." The announcement is somewhat coincidental. Kobe's birthday fell on the same day. A deputy who showed the images to a bartender and another who shared photos while playing were among the witnesses at the trial.
Although Vanessa's attorneys claimed they could still exist because one of the officers AirDropped the images to an unidentified firefighter, Los Angeles County contended that it acted lawfully to investigate and remove the images, stopping their dissemination.
During the trial, Vanessa stated, "I live in fear of being on social media and them popping up," disclosing she experiences panic attacks when she imagines her daughters seeing them.