Top 15 Failed Celebrity Plastic Surgeries And Their Bizarre Results
Top 15 Failed Celebrity Plastic Surgeries And Their Bizarre Results
Updated on September 09, 2022 15:15 PM by Andrew Koschiev
Plastic surgery does not always yield the good results that people want- and that's also true for some of the gorgeous celebs in Hollywood.
Here's a long list of the top 15 plastic surgery horrors that have made celebrities infamous and serve as a caution to those seeking to combat aging's natural order excessively.
Bobby Norris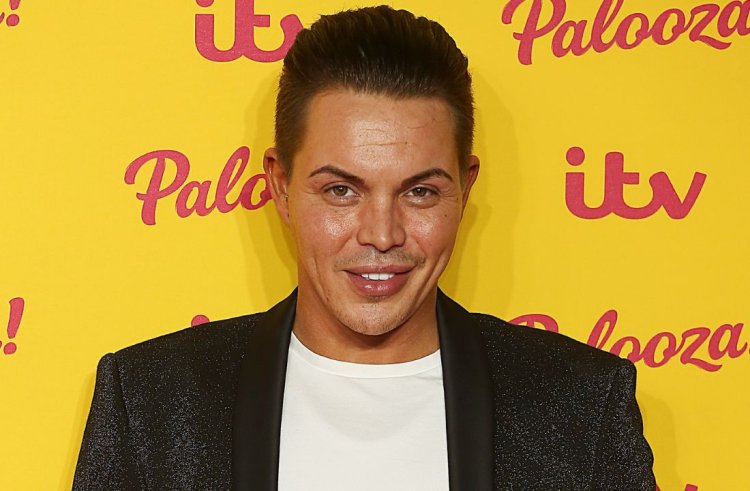 Bobby Norris, 36, is an English television character famous for appearing in "The Only Way Is Essex." Norris has had minimal work done despite rumors of a facelift and chin reduction. Unfortunately, his procedure is just so bizarre that it surprised everybody.
The TV personality underwent a beard transplant, which has made his cheeks overfilled and puffy. This cosmetic change rendered him unrecognizable and negatively impacted his career.
RELATED: Kim Kardashian's rumored surgery scars are important to The Kardashians fans
Sharon Osbourne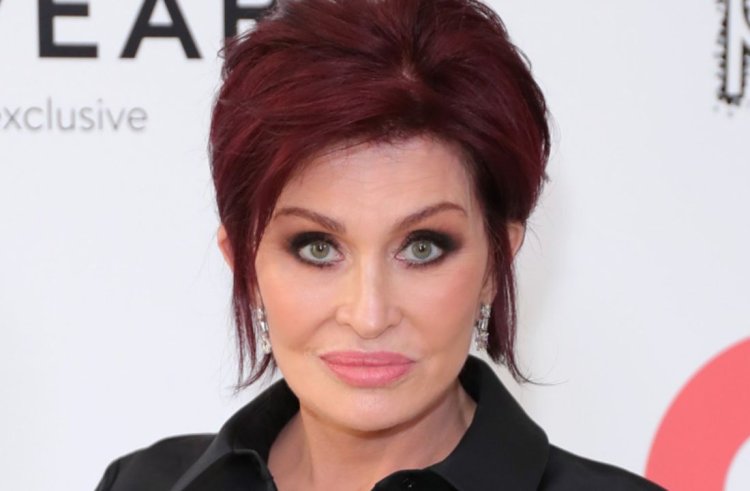 The 69-year-old British TV personality is no stranger to plastic surgery. But her facelift in late 2021 made her look like a "Cyclops," in her own words. She said, "I'd a full facelift is done in October, and I looked like one of those f—king mummies that they wrap with bandages," adding, "It hurt like hell. You have no idea."
The former The Talk panelist admitted that after the more than 5-hour surgery, she was left looking "horrendous," adding, "To the surgeon, I am, like, 'You have got to be f—king joking.' One eye was different from the other. I looked like an f—king Cyclops. I am, like, 'All I need is a hunchback.'"
Even her husband, Ozzy Osbourne, was stunned at the results. The music manager revealed he assured her, "I do not care how much it costs; we will get it redone." Fortunately, Sharon's face has since settled with the reconstructive work, and she is now satisfied with her appearance. The mom of three has seen above in 2017 on the left and in March 2022 on the right after her redone facelift.
Joan Van Ark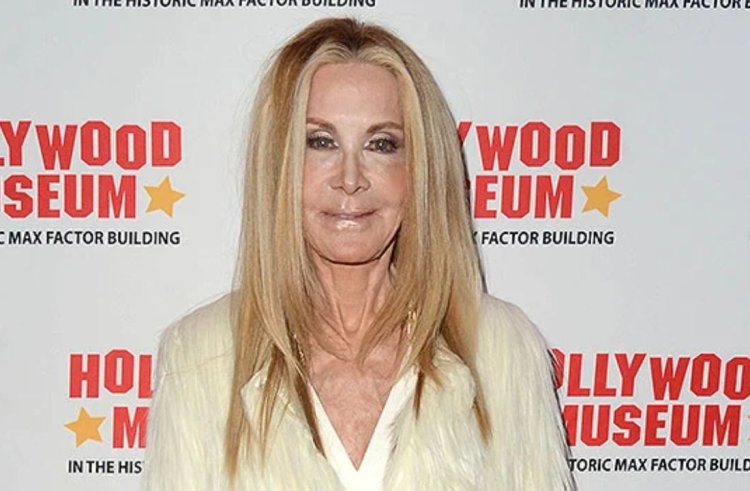 Once a leading face of the primetime soap opera Knots Landing, Joan Van Ark underwent multiple adjustments, including rhinoplasty and cheek, that yielded terrific results.
The "Dallas" star has undergone many surgeries and procedures that removed all gracefulness of her aging. The 79-year-old has received everything from Botox, lip fillers, and lip augmentation to blepharoplasty (eyelid reconstruction).
Courtney Cox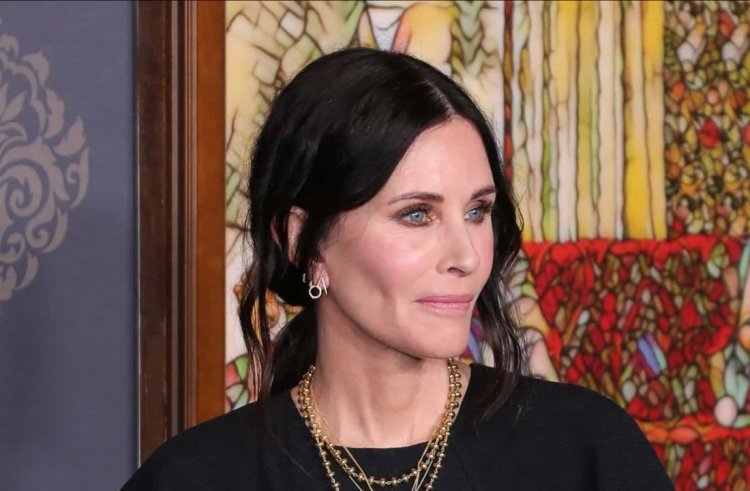 American actress, Courtney Cox, is notoriously recognized for the excessive and disastrous procedures she had done to her face, including a facelift and several filler injections around the cheeks, lips, and eyes.
The 58-year-old actress has since expressed her regret for the treatments she had done over the years. Cox had all her filler dissolved in 2017 since she felt she didn't look like herself.
RELATED: 12 Celebrities whose careers were destroyed with Plastic Surgery!
Linda Evangelista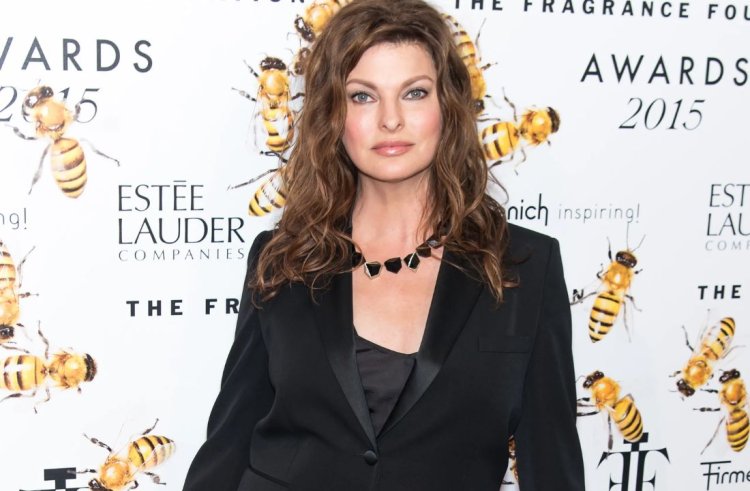 The 57-year-old OG supermodel has not been seen in public in the last five years, and on September 23, 2021, she explained why. Linda revealed that she underwent cool sculpting, which she says left her "unrecognizable," as it allegedly caused fat cells in her face to multiply.
In an Instagram post, Linda explained, "To my followers who have wondered why I've not been working while my coequals' careers have been flourishing, the reason is that I was wildly disfigured by a surgery which did the opposite of what it promised."
Linda said the procedure is a rare but serious side effect, "has not only destroyed my livelihood; it's sent me into a cycle of deep depression, profound sadness, and the lowest depths of self-loathing. In the process, I've become a recluse."
She admitted, "I am so tired of living this way. I want to walk out my door with my head held high, despite not looking like myself any longer."
Katie Price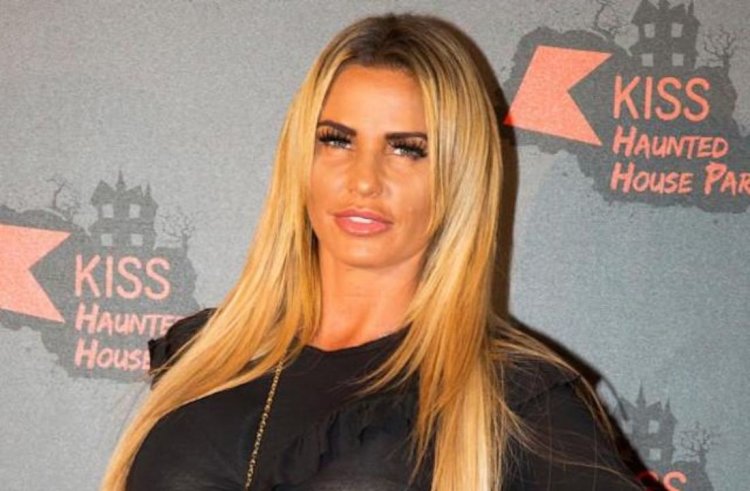 The 44-year-old model Katie Price has undergone shocking cosmetic procedures over the past 25 years. The businesswoman has participated in regular makeup changes since 1995, with messed-up results.
Price has spent hundreds of thousands on everything from breast enhancements to facelifts, Botox, excessive face fillers, Brazilian butt lifts (BBL), and more altering her entire body into reality.
RELATED: Craze for Kim Kardashian: South Korean woman spends a whooping amount to change her look
Heidi Montag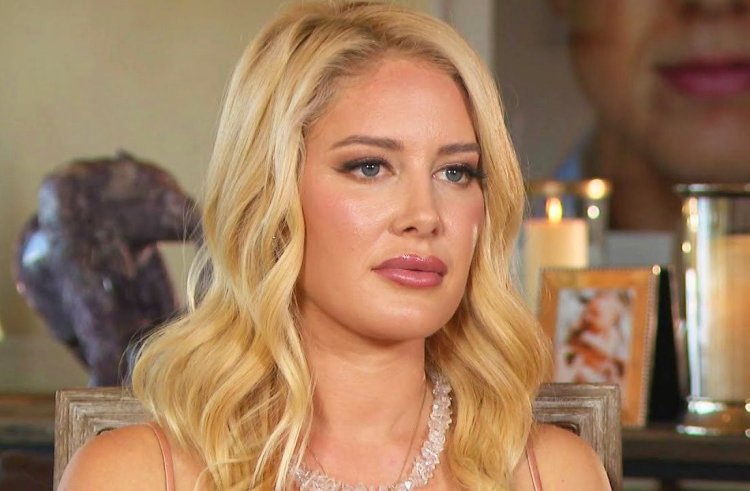 The singer, actress, and reality television star, Heidi Montag, has opted for multiple procedures resulting in a doll-like resemblance. The 35-year-old star of "The Hills" underwent ten procedures in 24 hours when she was just 23, including a Botox, nose job, brow lift, chin reduction, ear pinning, neck liposuction, and fillers in the lips, cheeks, and nasolabial folds (smile lines).
Mickey Rourke
The former boxer, Mickey Rourke, 69, has made multiple poor synthetic surgery decisions that have cost him his once signature "good looks."
The actor has received a disastrous facelift, hair transplants, and an upper eye lift. He's now graced with an unnatural curve between his ear and cheek, costing him his natural sideburns.
RELATED: The Top 10 Celebrities Who Transformed themselves Into Plastic
Scott Thompson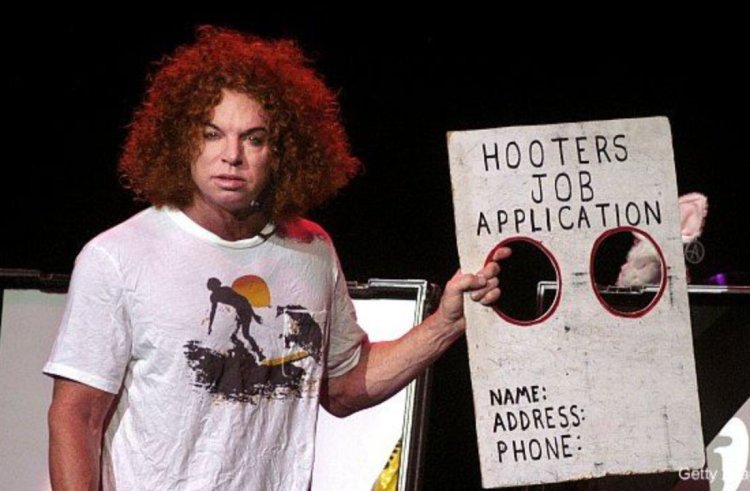 Professionally called Carrot Top, known for his signature red hair and stage name "Carrot Top," he is an American stand-up prop comedian and actor. The comic has undergone multiple plastic surgeries that have made him almost unrecognizable compared to his debut days.
The 63-year-old actor has undergone Botox, lip injections, laser, chemical peels to remove his freckles, and an excessively arched brow lift.
Priscilla Presley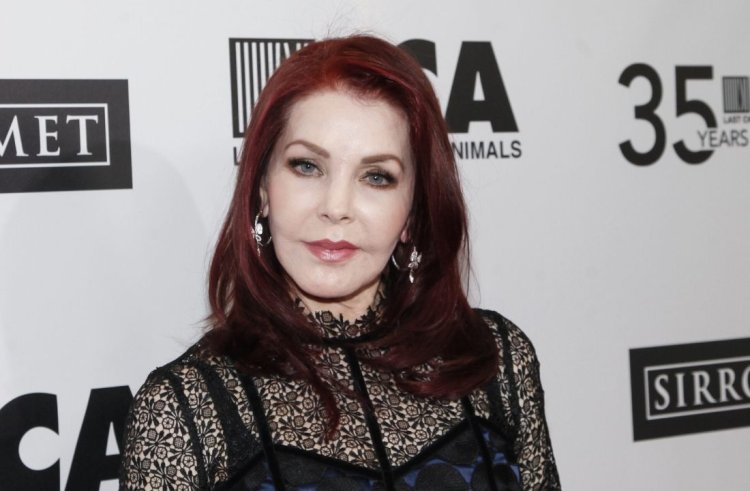 American businesswoman, actress, and former wife of Elvis Presley, Priscilla Presley, 77, has received various procedures since marriage to the late "King" of rock and roll.
Presley has admitted to getting botched silicone cheek injections by a phony doctor, which was a disaster for her appearance. Also, she received repeated laser and Botox treatments, resulting in the waxy appearance of her face.
Melanie Griffith
American actress Melanie Richards Griffith, 65, dabbled with makeover surgery in her mid to late 50s. Unfortunately, the results were disastrous – something Griffith herself noted.
After several adverse reactions from the media and the public, Griffith sought assistance from a new cosmetic surgeon to rework some catastrophic damage to her face.
RELATED: Celebrities who underwent plastic surgeries to modify themselves
Donatella Versace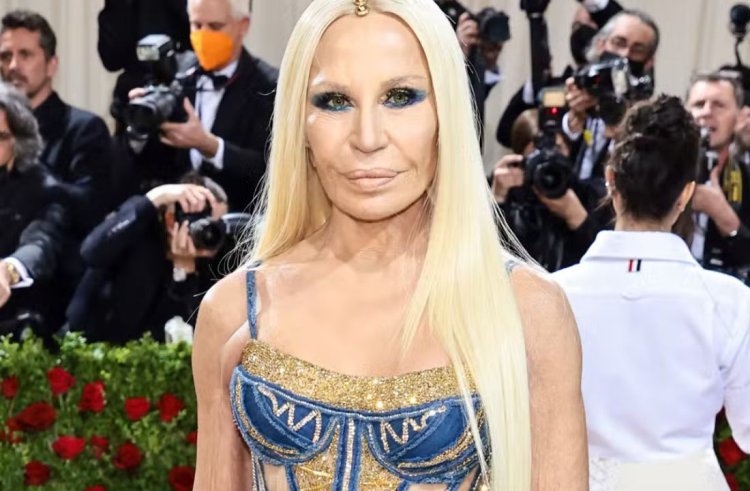 A luxury Italian fashion designer, and sister to the late Gianni Versace, Donatella Versace, are well-known for her extreme overuse of plastic surgery. The 67-year-old Italian businesswoman has had several botched aesthetic surgeries and enhancements, and it is obvious that her face has undergone several changes over the years.
Versace has had everything from Botox to laser treatments, fillers, and lifts of her face, eye, and brow lift. The once beautiful Donatella had over-performed plastic surgery that is too far gone for any surgeon to fix.
Tara Reid
The 46-year-old American Pie star has previously admitted to a botched boob job and body contouring procedure.
After her infamous red-carpet wardrobe malfunction, she said, "I was already dealing with what it looked like," adding, "The last thing I wanted to happen was to have the whole world see it. The actual center part, where the areola is, turned out to be a large square instead of a circle. It was horrifying."
Reid continued, "It was irregular, like a goose-shaped egg. It was terrible."
RELATED: Celebrities Who Have Admitted to be Getting Injections and Plastic Surgery
Janice Dickinson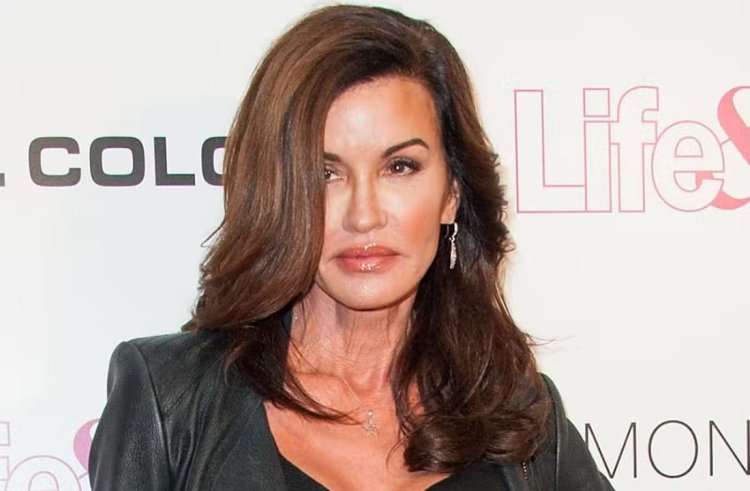 The world's first supermodel has admitted to having a breast enlargement, tummy tuck, neck and facelifts, and liposuction in the past.
Dickinson, 67, said after her breast cancer diagnosis, "If I'd to play my life over again, I'd have never gotten breast implants in the first place."
K.Michelle
American singer, actress, and television personality, Kimberly Michelle, is planning on having her butt implants removed.
The R&B singer said, "For me, I want my normal shape back," adding, "For me, and my career, and me doing business, like really being on the frontline in business, I do not need to have a man looking down at my ass when I am trying to talk numbers. I do not need to not be able to get the role."