This Christmas lesson from Ben and Jennifer Lopez is for all blended families
This Christmas lesson from Ben and Jennifer Lopez is for all blended families
Updated on August 25, 2023 18:12 PM by admin
Double fun this Christmas at Lopez's, and triple was the Chaos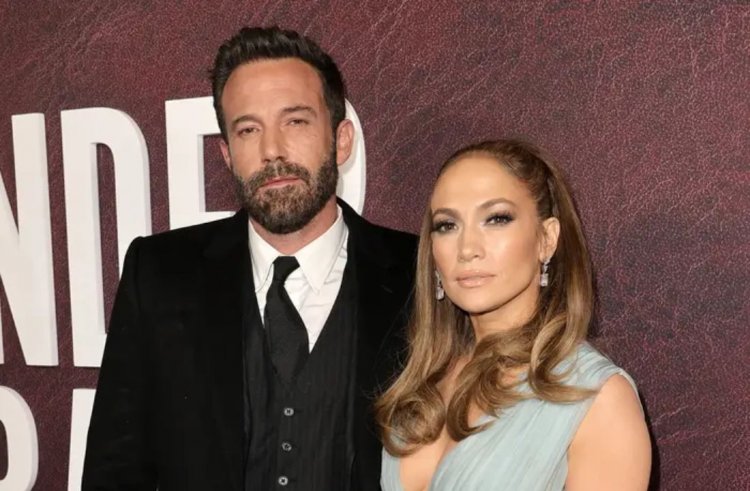 (Image Credits: BuzzFeed News.com)
Jennifer Lopez celebrated her first Christmas with her husband, Ben Affleck, and his blended family. Lopez gave her fans a glimpse of her festivities as she wrote with a blended family; it's double the fun.
Lopez announced her new newsletter on December 26. She sent holiday cheer to her fans. Lopez also shared the insights of her festivities with her fans in the letter, which she celebrated with her blended family. Her two twins, Max and Emme, and her husband Ben's three kids, Violet, Seraphina, and Samuel.
Also Read: Idina Menzel Explains Co-parenting And Failed IVF Treatment
Jennifer was extremely happy to bring the pre-pandemic celebration to her table. It's been eight years since she has been doing a taco Christmas edition. When her family is together, they all dress up and sing carols.
But due to the pandemic, the tradition was on halt, and now it's time to bring it back. Since this Christmas, they could be with everyone who was away for all these years.
Her party was everything Lopez ever wanted. A celebration with family, friends, and everyone they've known for years. Singing, dancing, and spending time together.
As a blended family for Lopez, it was double fun, double presents, more love, and three times the Chaos.
Jennifer spoke earlier about her and Ben's equation on starting a blended family. The two are supportive of each other and how they raise their kids. It's a good way to build a blended family together.
Lopez feels that in a blended family, she wants to give another ally to her children through Ben and vice versa for his kids. Ben can have a different perspective and still love and care for them like her.