The Former Girlfriend Of Tiger Woods Sues Him Over Home And Money
The Former Girlfriend Of Tiger Woods Sues Him Over Home And Money
Updated on March 09, 2023 14:40 PM by Anthony Christian
Newly disclosed court documents detail Tiger Woods' messy and shocking split from ex-girlfriend Erica Herman. The documents allege she was tricked into leaving his Florida mansion, pretending to go on a "short vacation" - only to be locked out once their relationship soured.
Herman, 38, sought to overturn a nondisclosure agreement she signed in 2017 as part of her bid to toss out a lengthy legal battle they had been embroiled in for months. It all started last October when Herman filed a landlord complaint alleging Woods, 47, forced her out of his Jupiter home using "trickery.".
She was locked out of her apartment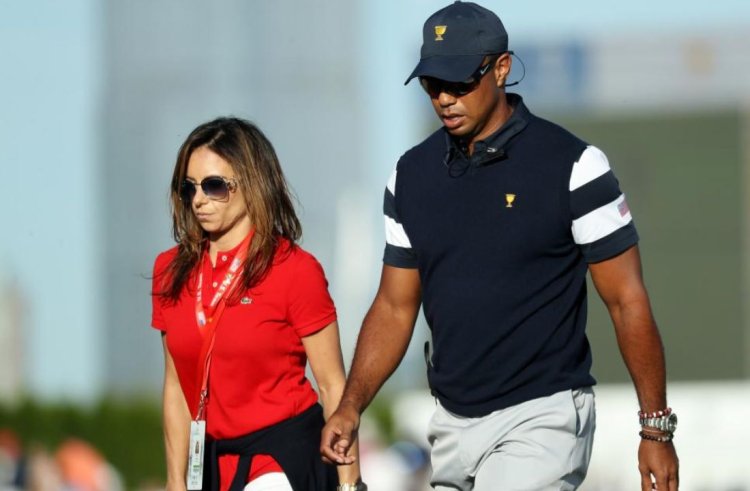 (Image Credits: Golf Digest )
The filings obtained by the Post show Woods repeatedly refused to let Herman back into the house. As stated in the court papers, Herman was convinced by those representing the Trust to "pack a suitcase for a short vacation, but when she arrived at the airport, the security guard told her she had been locked out of her residence, violating Florida law and the oral tenancy agreement."
"The expense of a hotel room and other expenses for a short period of time scared Herman off of returning to the property," Herman alleges. According to court documents, her personal belongings and $40,000 in cash that belonged to Woods were taken by partners who made "scurrilous, defamatory statements about how the money was obtained", according to court documents. When the golf star called it quits on his relationship, Herman claimed they had an "oral agreement" that guaranteed her living at the mansion for 11 years.
The attorney dismissed the complaint from the ex-girlfriend
A court filing argued Herman was entitled to roughly $30 million in compensation based on the time left in her five-year tenancy. According to court documents, Woods' attorney tried to dismiss his ex-girlfriend's complaint by claiming Herman had taken her belongings after the golf champ dumped her and told her not to return to the house.
According to Woods' lawyer, Herman's oral tenancy agreement could only last for one year, which makes her ineligible for a tenant claim. Following that, Herman's legal team filed a motion stating that as per the NDA Herman signed in August 2017, any legal action should be arbitrated rather than litigated.
Defining sexual harassment and assault
The motion stated that Ms Herman sought leverage by litigating her disputes with Mr Woods in public rather than in confidential arbitration by filing suit against the Trust rather than Mr Woods. According to a sexual assault and harassment law, the case shouldn't be settled in private, and Herman's attorney asked the court to rule on whether the arbitration agreement was enforceable.
In response to her NDA, Herman filed legal documents seeking to nullify it, citing the Speak Out Act law, which voids such contracts if sexual assault or harassment is proven. A question in Herman's filing asked if "allegations of sexual abuse" were involved, but the court documents do not specifically mention allegations of sexual assault or harassment.
Woods and Herman's representatives did not immediately answer an inquiry about the nasty legal battle. Herman's latest complaint seeks clarification about what she can publicly disclose about her nearly six-year relationship with Tiger Woods.
Also Read: Bobby Brown Net Worth 2023: American R And B Singer's Income, Career, and Personal Life