'Suits' Roars Again: Meghan Markle's Unbeatable Streaming Record
'Suits' Roars Again: Meghan Markle's Unbeatable Streaming Record
Updated on July 31, 2023 19:10 PM by Andrew Koschiev
Television series often leave a lasting impact on viewers, becoming more than just entertainment but cultural phenomena. One such performance is "Suits," which gained immense popularity during its nine-season run. After the series finale four years ago, "Suits" has once again grabbed the streaming world by storm, all thanks to the stellar performance of its former star, Meghan Markle.
Suits Legacy and Success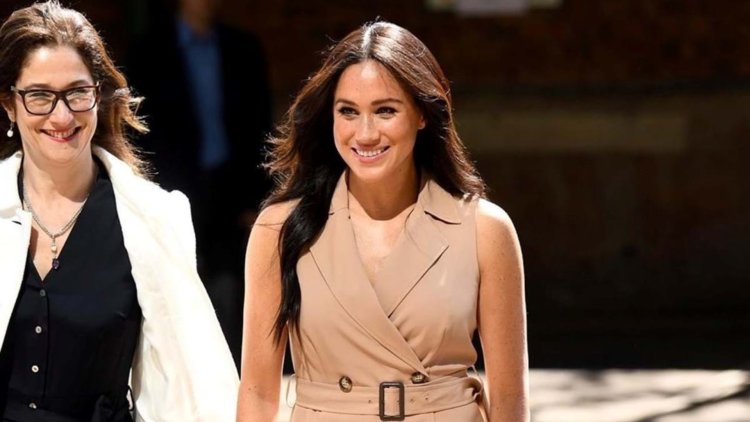 (Image Credits:Vidas)
In a remarkable turn of events, Meghan Markle's hit legal drama "Suits," which concluded its run in 2019, has again risen to prominence, this time on the popular streaming platform Netflix. The resurgence of "Suits" on Netflix surprised fans, who eagerly welcomed the opportunity to relive the captivating legal drama. Within just one month of its debut on the streaming forum, the show collected a staggering 3.14 billion minutes of streaming duration from June 26 to July 2, as reported by Nielson.
"Suits" holds a unique position in the career of Meghan Markle as it was her final acting role before bidding farewell to Hollywood after her engagement to Prince Harry. In the series, she portrayed the character of Rachel Zane, a talented paralegal who captured viewers' hearts with her wit and charm.
The show's immense success catapulted Markle into stardom and garnered her a devoted fanbase. Colin Grafton, one of her co-stars on "Suits," expressed that Markle already had a significant following before joining the show, and her portrayal of Rachel Zane only solidified her position as a fan favorite.
The record-breaking streaming performance of "Suits" on Netflix moved other famous performances like "Manifest" into second place, achieving an impressive 2.49 billion minutes of watch time during the same time.
This, however, is not the first time Meghan Markle has overwhelmed the Netflix charts. Her candid docuseries with Prince Harry, titled "Harry & Meghan," secured a spot on the Top 10 list despite receiving mixed reviews from critics. The documentary not only broke streaming records but also became the biggest Netflix documentary debut, boasting a total of 81.6 million hours watched within the first four days of its release.
The success of "Harry & Meghan" is attributed to the interest surrounding the lives of the Duke and Duchess of Sussex and their huge Netflix deal. Though the actual worth of the deal remains confidential, various reports predict it could be valued at a staggering aggregate of up to $112 million.
As Meghan Markle and Prince Harry continue to get fame in the entertainment industry with their thrilling projects, it is obvious that their fame and influence show no indications of waning. Their presence on Netflix has undoubtedly been influential in driving viewership and attracting global attention to the streaming platform.
Conclusion
Meghan Markle's "Suits" has proven that its appeal remains evergreen, even after its television run concluded four years ago. With its captivating legal drama, memorable characters, and Markle's standout performance as Rachel Zane, the show continues to captivate audiences around the world.
The remarkable streaming record achieved by "Suits" on Netflix is a testament to the lasting impact of exceptional storytelling and the enduring charm of its lead actress. As Meghan Markle's star continues to shine, fans can eagerly look forward to more enthralling projects from this beloved actress and humanitarian.
Also Read : Could Meghan Markle Be Entering Politics Soon?

Also Read : Is Prince Harry and Meghan Markle Being Avoided by Hollywood As A Result of Disputes With Royal Family?

Also Read : Unraveling Royalty: The Controversial Speculation on Prince Harry and Meghan Markle's Alleged Split