Singer Miguel Got His Back Pierced To Be Suspended By Hooks During Performance: Photos
Singer Miguel Got His Back Pierced To Be Suspended By Hooks During Performance: Photos
Updated on August 28, 2023 12:51 PM by Emily Hazel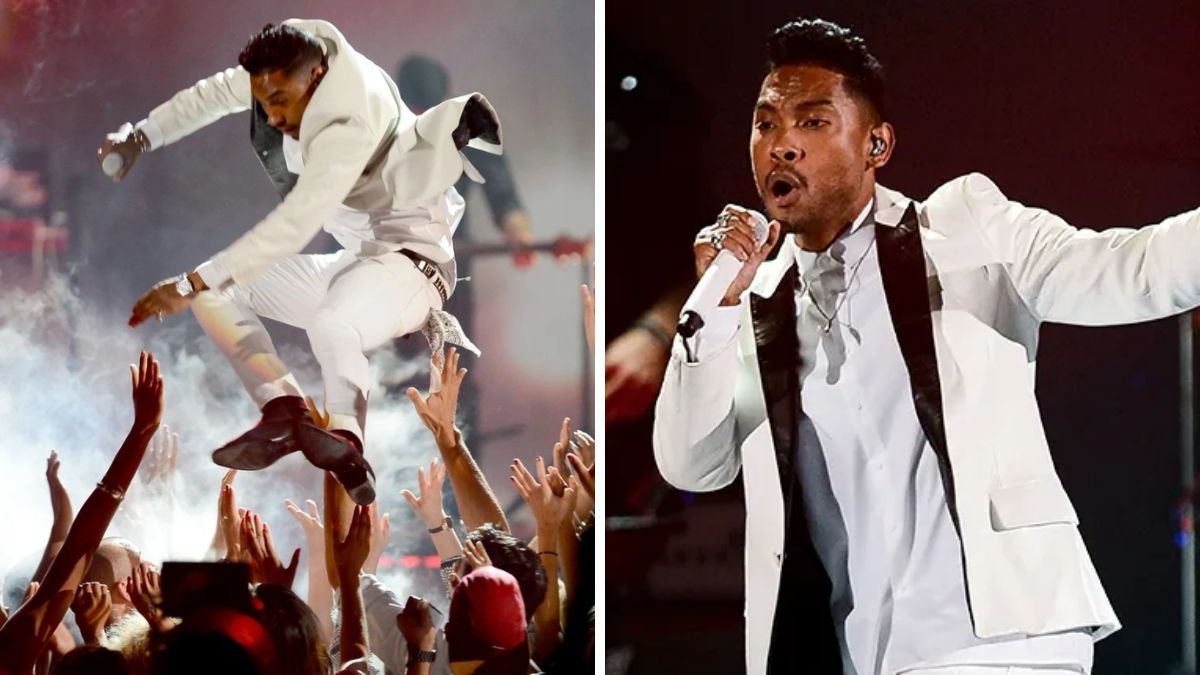 Singer Miguel Got His Back Pierced To Be Suspended By Hooks During Performance: Photos (Image Credits: Today Show.com)
In his latest performance, Singer Miguel has achieved a painful stunt and makes a strong statement.
Miguel who recently hosted a special four-song concert pierced the skin on his back to achieve a stunt that had him suspended through in the air by hooks during a performance.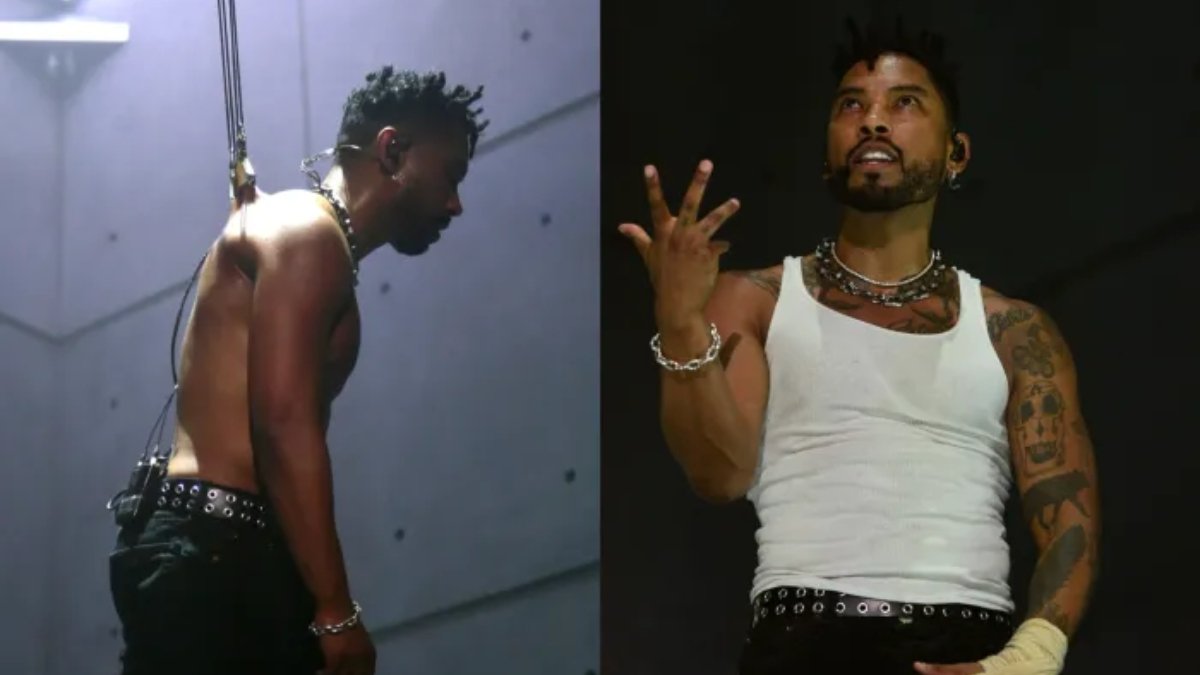 "I'm hanging on to nothing / I'm hanging from the ceiling / Rope around my neck." (Image Credits: bossip.com)
The singer, 37, hosted the concert at Sony Studios in Los Angeles on Friday, August 25, to preview his upcoming album, Viscera. Before beginning one track, two assistants came out to put metal rods in piercings through Miguel&rsquo's back. The rods were hooked up to wires that elevated him when he started performing the song "Rope."
The new tune "Rope" included deep lyrics such as, "I'm hanging on to nothing / I'm hanging from the ceiling / Rope around my neck."
The Los Angeles Times (Image Credits: latimes.com)
According to TMZ, this stunt wasn't achieved in a day as the singer spent months in training with experts to achieve what he promised to be a boundary-pushing performance. For Miguel, Friday's set, which was also live-streamed, was a statement of his comeback as the singer hasn't released a full-length album since 2017.
In a recent interview with The Los Angeles Times, Miguel spoke about suspension in a feature published earlier this month, explaining that he considers it a trust exercise.
"Initially it was a bit of, 'What is the most extreme way to push outside of what's expected?'" Miguel told the outlet. "How far can I go in demonstrating how far I'm willing to go for art, for conversation? I couldn't have known how committed I was to the real purpose of this s—t until I had hooks in my back."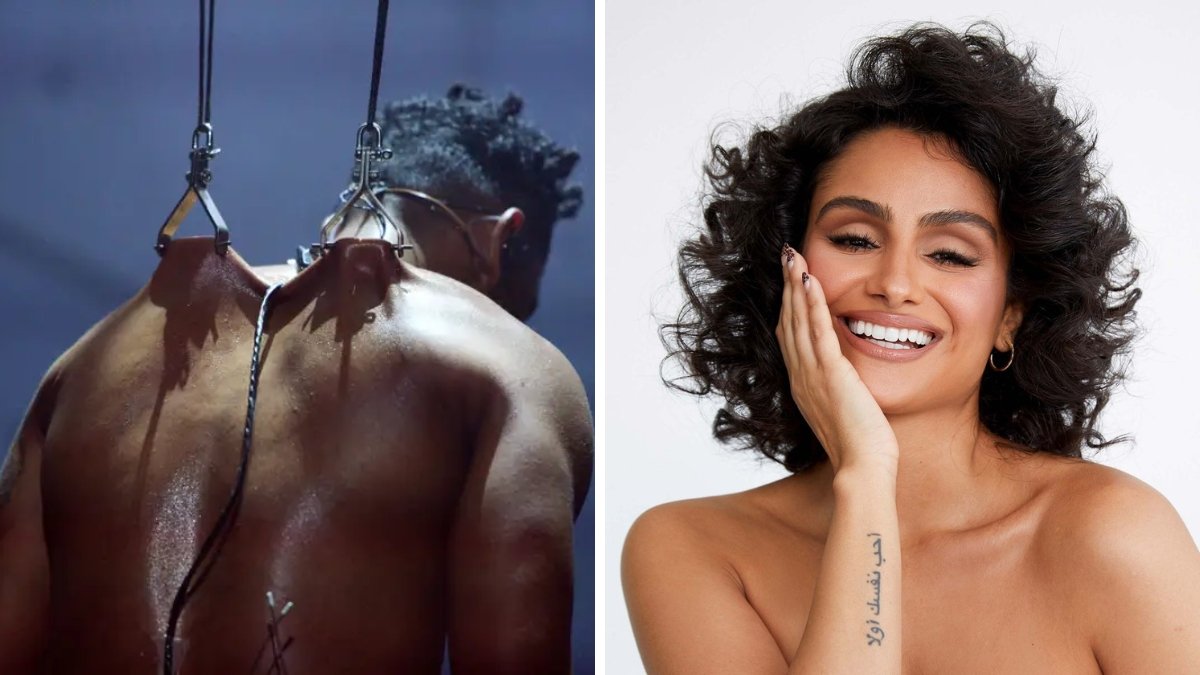 They split in 2022 and finalized their divorce in July (Image Credits: buzzfeed.com)
He explained that the weight of his body draped was as heavy as the fear and control he was struggling with. "It was a scary and freeing experience and emotion to go through because it's such a light switch," he said. "It has so much to do with pain. What does pain mean?"
The song "Rope" was a painful one to record. He told the Los Angeles Times(LAT) that he wrote the track while depressed prior to his marriage to Nazanin Mandi in 2018. (They split in 2022 and finalized their divorce in July.)
I don't think I'd ever been in a place where I was creating from there," Miguel said. "You build a reputation and a repertoire around love and sex and sexiness — these completely unrelated tones. Getting to the point where I allowed myself to express these emotions was a bit of a journey."
The act of Suspension is an ancient body modification practice that dates back at least 5,000 years, per The Atlantic, and practitioners have various reasons for suspending the body from hooks, from penance to tests of endurance to find it meditative.
Miguel intended to break boundaries with this performance and bring to light the true act of pain. Many have praised his uniqueness and his strong will to create something beautiful.
Also Read: Behind The Barbenheimer Phenomena: Real-life Woman Named Barbara Oppenheimer Weighs In On Controversy
Also Read: Most Popular 10 Songs Of Lil Tecca
Also Read: Black Women Mathematicians At NASA, Katherine Johnson, Dies At 101