Nicola Peltz channels her inner Victoria Beckham by elevating her Street Style
Nicola Peltz channels her inner Victoria Beckham by elevating her Street Style
Updated on August 25, 2022 10:48 AM by Sally Harbor
Nicola Peltz and Brooklyn Beckham stepped out for an afternoon lunch in Beverly Hills, with the actress wearing a chic look that could have easily been mistaken for her mother-in-law Victoria Beckham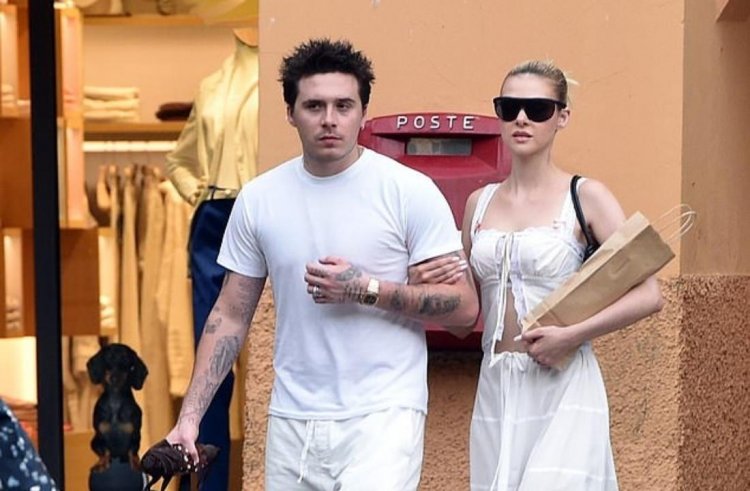 The spitting image of mother-in-law Victoria Beckham
The Transformers: The Age of Extinction actress Nicola Peltz recently looked like the spitting image of her mother-in-law, Victoria Beckham. On Aug. 21, Nicola showcased her effortlessly sophisticated style as she and her husband, Brooklyn Beckham, grabbed lunch in Beverly Hills at the all-time favorite of celebrities, Avra.
Also read: This Is the Marriage Advice David, and Victoria Beckham Gave to Son Brooklyn and Nicola Peltz
The 27-year-old dressed Nicola Peltz chose a sleek black fitted top paired with a vibrant green pencil skirt, chunky sandal platforms, and a thick headband that covered the top half of her slick-straight hair. And considering the fact that Nicola recently went back to her brunette roots, the similarities between her and Victoria were uncanny and undeniable.
Her hair accessories and the top she wore specifically reminded the on-lookers of Victoria Beckham's signature fashion from 2008 as, at the time, the former Spice Girls member adored styling her clothes with bold and glittery headbands.
Also read: Stop Right Now: Nicola Peltz Finally Reveals The Truth Behind Alleged Feud With Victoria Beckham
Victoria's stunning look while attending Roberto Cavalli's 2008/2009 runway during Milan Fashion Week was an all-black ensemble and matching thick headband which is completely similar to what Nicola wore now for her lunch date, which would have easily been mistaken because of its utter resemblance.
Victoria, who now runs a clothing and beauty empire, has certainly cemented herself as a style icon over the years. However, fashion has appeared to be a hot topic for Nicola and her mother-in-law.
The feud between the mother-in-law and daughter in law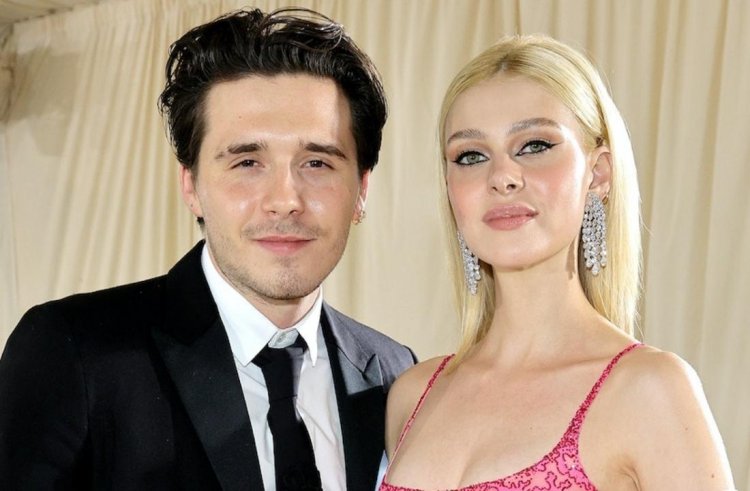 Last month, the actress who also starred in The Bates Motel addressed rumors that she and Victoria were feuding ahead of her and Brooklyn Beckham's wedding in April 2022.
Also read: Son of David and Victoria Beckham, Brooklyn ties the knot with actress Nicola Peltz
According to Nicola, she believed the speculation came from the fact that she didn't wear a wedding design from the fashion label of her mother-in-law and Instead, she opted for a custom Dress Valentino Couture gown.
Also read: Brooklyn Beckham & Nicola Peltz Hold Hands on Lunch Date in Beverly Hills
"I was going to and I really wanted to, and then a few months down the line, she realized that her atelier couldn't do it, so then I had to pick another dress," she told a source while talking about the rumors. "She didn't say you can't wear it; I didn't say I didn't want to wear it. That's where it started, and then they ran with that."
Also read: Kim Kardashian, Kanye West to Victoria Beckham, Nicola Peltz: A look at Hollywood's family rifts and rumors
Brooklyn Beckham, 23, later chimed in and said, "I've learned they're always going to try to write stuff like that. They're always going to try and put people down. But everyone gets along, which is good."
Days later, the photographer made it known that his parents are his and Nicola's biggest supporters and also shared the sweet marriage advice Victoria Beckham and David Beckham shared with them.
"Just love each other, try and not worry about anything, and keep working," he said. "Just try and have fun."