Netflix experts Archie and Lilibet in Meghan Markle and Prince Harry docuseries!
Netflix experts Archie and Lilibet in Meghan Markle and Prince Harry docuseries!
Published on December 08, 2022 23:51 PM by Anna P
Archie Harrison and Lilibet Diana appeared on Thursday on Harry and Meghan, the Netflix docuseries on the Duke and Duchess of Sussex. Meghan and Harry's children are making their big debut. In the series, episode two shows a sweet moment between Harry and Archie on a balcony overlooking a pool where hummingbirds fly around them.
Harry says to Archie, 'We won't get this chance ever to be this close to hummingbirds'
Archie replied, 'Why?' Harry continued, 'Because they are scared of humans while staring at the beautiful birds in awe. But Archie is not interested in what his father is saying. Archie said to mom, 'I have got a dirty foot, mama!' Meghan replied with laughter, 'You have got a dirty foot, sweetheart?
Harry is reading the Story of Lilibet!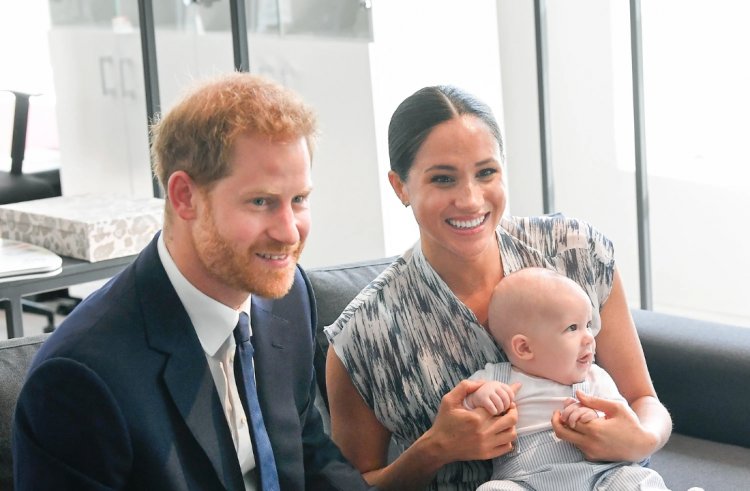 (Image Credits: architecturaldigest)
Lilibet is sitting on Harry's lap on a white couch, reading a story of Lilibet surrounded by some of the family's dogs. Harry said, 'Most important for the two of us is to make sure that we don't repeat the mistakes that our parents made.
Meghan added, 'There is so much I think from anyone; childhood that you bring with you into the present. 'Especially when you are the product of divorce.' Archie is in bright blue trousers and a light brown sweater chasing a black dog before stopping to look at a small donkey while munching on a snack.
Prince Harry and Meghan introducing their son!
Archie was born in May 2019 when Meghan and Harry introduced their son Archie during a photocall at Windsor Castle. Lilibet, 'Lili' name comes from Queen Elizabeth's childhood nickname first seen by the public in the family 2021 holiday card.
Meghan and Harry released a portrait of their daughter to celebrate her first birthday in June, celebrated in the U.K. as the couple attended Queen Elizabeth's Platinum Jubilee festivities. Archetypes podcast of Meghan released last month, the Duchess of Sussex described the morning rush at home in Montecito, California, with two little ones.
On the podcast, Meghan said, 'I am sure it will get more chaotic as they get older. I start doing his lunchbox right before he is up while I have her, getting her a little nibble. My husband's helping me get him downstairs'. She said, 'I made breakfast for all three, and it's important to me; I love doing it. 'It's also a great start for the morning.'
Also Read: Jenny McCarthy and Donnie Wahlberg strip off for the brand new commercial: 'Fun to bare it all'