Melissa Cohen, Hunter Biden's Former Wife: The Full Story
Melissa Cohen, Hunter Biden's Former Wife: The Full Story
Updated on April 05, 2023 10:29 AM by Andrew Koschiev
The son of a long-time politician, Hunter Biden, has been subject to occasional political attacks due to his father's presidency. Hunter, 53, has been in the public eye for several years, thanks to his father being President Joe Biden. When he struggled with drug and alcohol addiction, his father's opponents sometimes came after him, and he also faced political attacks related to a scandal regarding his laptop. He has also been investigated for tax violations.
His personal life and relationships have occasionally drawn public attention outside of politics. As well as his marriage to Melissa Cohen, he has been in a relationship with the widow of his late brother Beau Hallie from 2017 to 2019. Find out more about Melissa and Hunter's relationship here. Hunter also fathered a daughter with Lunden Alexis Roberts.
Who Introduced Hunter To Melissa?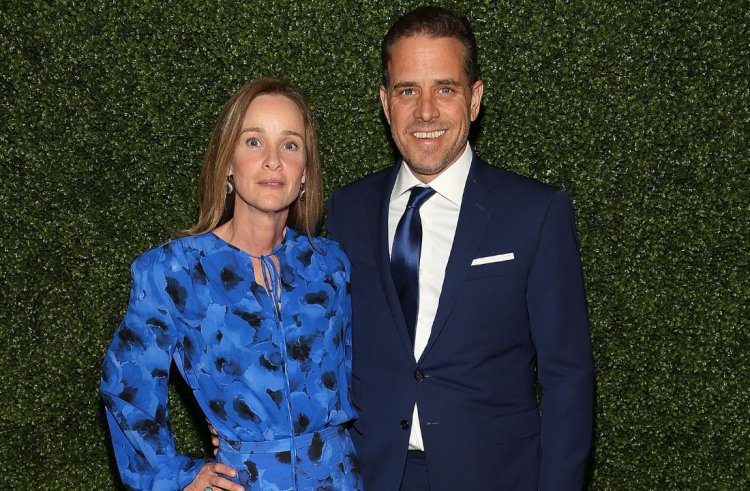 (Image Credits: The Times )
Melissa, 36, and Hunter had a fast-track relationship. The couple married six days after meeting at Melissa's Los Angeles home in May 2019. When the two first met in October 2019, Hunter admitted he instantly fell in love with Melissa. "It was love at first sight for me, and then I fell even more in love with her every day," he said.
He revealed the day after the ceremony, he called his dad and told him we had just gotten married. A friend who attended the intimate ceremony filmed the ceremony on his cell phone. Hunter also got matching tattoos stating "shalom" in Hebrew. The man on the speaker said, "I'm grateful that you gave my son the courage to love again. I knew I'd get you back when you found love again."
More About Melissa Cohen
Her first year in an orphanage led to her adoption by a Jewish couple in Johannesburg. When she was 21, she moved to Los Angeles to attend UCLA's Horticulture program after graduating from Greenside Design Center College of Design. She has been an activist for many years and has worked for Greenpeace. She also founded Tribal Worlds, which "promotes indigenous conservation." Although she is now a member of a major political family, Melissa has not shied away from politics in the past. A documentary titled Tribal Lands was also produced by her, which was scrapped in 2016.
Hunter's Marriage With Kathleen Buhle
In 1993, Hunter married Kathleen Buhle; they divorced in 2017. In 2019, they finalized their divorce. When she wrote If We Break: A Memoir of Marriage, Addiction, and Healing in 2022, she revealed their messy marriage and Hunter's addiction struggles.
Also Read:
Elon Musk reveals, how did Twitter suppress the Hunter Biden laptop story? Back in 2020
Brooklyn Beckham and Nicola Peltz sign prenup ahead of the Weekend wedding and more celeb relationship news - Part III