Machine Gun Kelly and Megan Fox, the co-stars, are now a couple
Machine Gun Kelly and Megan Fox, the co-stars, are now a couple
Updated on November 29, 2022 00:04 AM by admin
Longing for love? Megan Fox and Machine Gun Kelly, whose actual name is Colson Baker, began their relationship as coworkers, but it swiftly blossomed into something more romantic. Machine Gun Kelly is also known as M.G.K.
The native of Tennessee and the singer known as "Rap Devil" first crossed paths in March of 2020 while working on the set of Midnight in the Switchgrass. Fox had recently tied the knot with actor Brian Austin Green at the time.
After two months, the co-stars were seen together amid reports of a breakup between the Beverly Hills, 90210 alum and the Transformers star. On May 18, 2020, during an episode of his "...With Brian Austin Green" podcast, Green disclosed that he and Fox had ended their marriage of ten years by filing for divorce. The couple is parents to three children together: Noah, Bodhi, and Journey.
Conversation on the breakup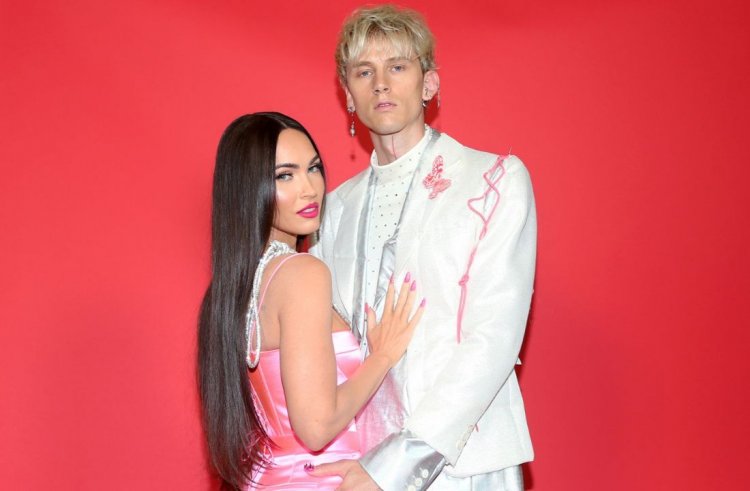 (Image Credits: nypost)
During the talk about the separation, the Californian mentioned Fox and Kelly's bond, indicating that the two were "friends." Green added that he and the actress had been living separately since the end of 2018, and he didn't "want people to think that she or he are villains or that I was a victim in any way because I wasn't." Green and the actress were formerly married.
Megan thinks that M.G.K. is a wonderful guy
In spite of Green's explanation of the situation, an anonymous insider said in an exclusive interview with Us Weekly on May 19, 2020, that the co-stars had begun "spending more and more time together because of their work schedules and filming together." The informant continued by saying, "They initially met as friends, and from there, their romance developed." The two of them have developed a more romantic relationship, and Megan thinks that M.G.K. is a pretty wonderful guy.
After speculations of a romantic relationship began circulating one month earlier, on June 17, Us magazine announced that the actress from Jennifer's Body and the rapper from "I Think I'm OKAY" were "officially dating."
The seriousness of the relationship between Megan and M.G.K.
The source told the media that Megan and M.G.K. had become more serious about their relationship. " They are talking about each other in terms of becoming a boyfriend and girlfriend. They are developing a solid bond and are having a lot of fun spending more and more time together.
According to an Instagram post by Randall Emmett, the couple was photographed departing California in July 2020 to continue filming Midnight in the Switchgrass in Puerto Rico. On many occasions, the duo was seen displaying public displays of affection in Los Angeles.