Kyle Richards from Real Housewives Of Beverly Hills and Quotes that sum her personality
Kyle Richards from Real Housewives Of Beverly Hills and Quotes that sum her personality
Updated on August 21, 2022 18:49 PM by Sally Harbor
Kyle Richards has been on the show Real Housewives Of Beverly Hills for over 12 seasons, and fans have loved her for her sweet personality. Kyle Richards and her new personality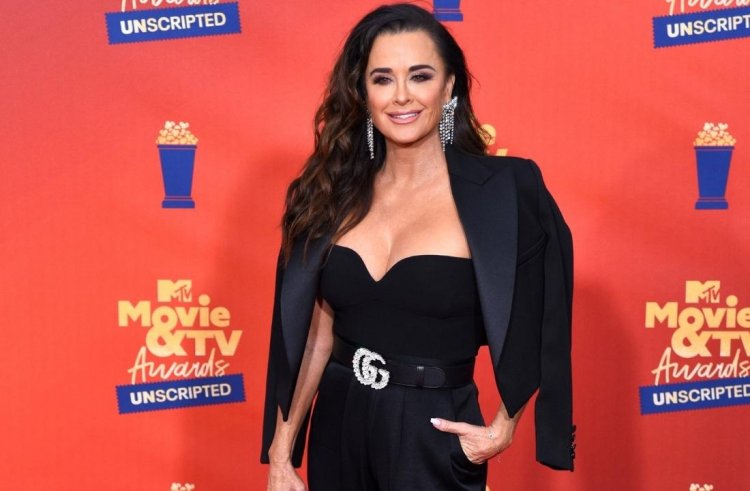 Kyle Richards is known from the show Real Housewives Of Beverly Hills, but she will reprise her role as Lindsey Wallace in the upcoming final chapter of Halloween, which will be released in October 2022. It will surely be seeing the reality star from The Real Housewives Of Beverly Hills, especially in the horror genre, since this is so different from the TV show she has starred on for 12 seasons. Also, read: Why Fans Think Kyle Richards Should Stay On RHOBH.
Many of the quotes that Kyle Richards has spoken have let viewers know that she has a big heart and a kind personality and that staying close to her friends means a lot to her. Kyle doesn't mind being honest if it will help solve a problem or heal a relationship, and she is always herself. The many wonderful quotes of Kyle Richards
I was born and raised in Beverly Hills. This is my town.", said this in Season 3 of Real Housewives of Beverly Hills. The best Real Housewives taglines explain a bit more about what each cast member is all about and what their theme for the season is. In season 3, Kyle's tagline was about growing up in the beautiful, wealthy California area and feeling secure with who she is.
Also, read Real Housewives of Beverly Hills: Taylor Armstrong claimed that she stopped watching the show after Kyle Richards and Lisa Vanderpump ended their friendship.
Kyle and her sister Kim Richards were child stars, and over the years, Kyle has become involved in creative projects, from her TV series American Woman to reprising her role as Lindsey Wallace in Halloween Kills. Kyle is comfortable in fancy, elegant, and fabulous places and situations, as she has been part of the Beverly Hills scene her entire life.
Also read: Kyle Richards speaks her heart out, her big learnings from RHOBH, celeb crush, and much more.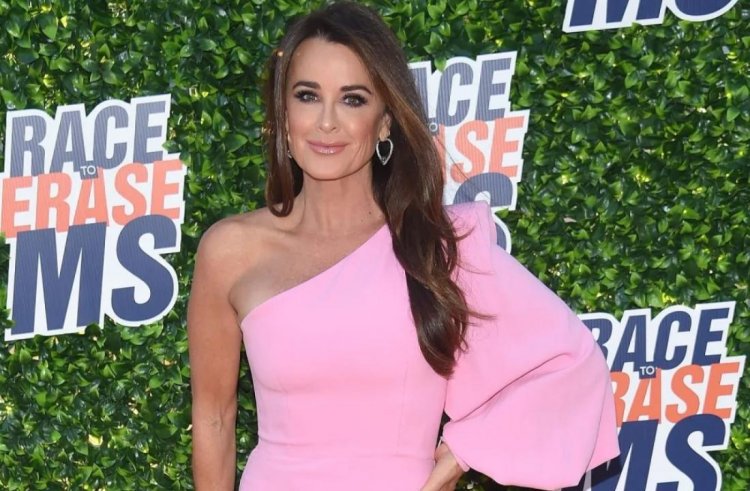 Even if I'm a better friend than you..." said Kyle to Lisa Vanderpump in Season 8 of the show. For a long time, the show's focus was Kyle and Lisa Vanderpump's friendship as they made jokes, traveled in style, and got along with each other's husbands. Season 8 brought about a trembling and uncertain feeling between the two. Kyle was honest when she said that she thought Lisa Vanderpump was a better, more dependable, and more empathetic friend due to her apology. Also read: It Looks Like Paris Hilton Shaded Her Aunt, Kyle Richards, And I'm Dying.
In a town full of phonies, I'm not afraid to be me.", Kyle had explained in the Season 1 tagline. Kyle's taglines are all perfect, including season 10's Real Housewives Of Beverly Hills tagline about how people in Beverly Hills have secrets. Kyle also had a smart and wise season 1 tagline as she shared that she would always be herself.
While filming numerous scenes with her husband, Mauricio Umansky, and four daughters, Kyle has been a part of some of the best RHOBH fights. These scenes show fans how devoted and caring she is to her family. Kyle may lead a great, luxurious life and reside in a mansion, but at her core, she is a kind individual who loves to laugh, enjoy herself, and feels grounded.
Kyle Richards and her various emotions
Don't ever talk to me like that again." This is a tagline that shows Kyle's personality very much. She first used this quote when Kyle and Dorit had a tough spot in their friendship in season 11.
They have been close friends for a while now, but in season 11, they kept misunderstanding each other and getting into painful arguments. After Dorit said that Kyle kept interrupting her, Kyle admitted that she didn't think Dorit should raise her voice and sound so harsh to her. Kyle continued, "That's not what friends do. Also read: Why Real Housewives of Beverly Hills' Sheree Zampino Says Kyle Richards Should "Sit Down.
Many of Kyle's RHOBH quotes prove that she holds a good friend above most things in life and will always call someone out when she doesn't think they're being sweet or fair. Kyle wasn't afraid to share with Dorit what she needed from the relationship. I came here because I care!
This is another quote that Kyle Richards used to make up with Lisa Vanderpump. Lisa's final big RHOBH scene included yelling at Kyle and her husband, Ken Todd, telling Kyle to leave their home.
It's still shocking to think about the loud, harsh words exchanged between people who had shared so many good times. When Kyle told LVP that she cared about her, this explained Kyle's personality a lot, as Kyle will always put herself out and get uncomfortable talking openly with someone. She doesn't like confrontation, but she knows it's important to talk about feelings. My opinion, she's not close to you at all.
Kyle gave this statement when she thought Erika Jayne was closed-off and reclusive before that moment, but in season 11 of Real Housewives Of Beverly Hills, she showed her co-stars how she felt about her divorce. Kyle was honest in her assessment of Dorit and Erika's lack of a close bond.
Kyle thought she had to be honest for the friend group to be cohesive and get along, which bothered Dorit and Erika. Kyle's wishes were understandable, given the drama she had experienced throughout the seasons.