Kim Kardashian style Evolution since she started dating Pete Davidson
Published on August 15, 2022 16:28 PM by Sally Harbor
When Kim Kardashian and Pete Davidson became red carpet officials, many were curious, and even confused about what the seemingly unlikely couple had in common. But seems like their styles have changed because of their budding relationship.
The opposites: Kim Kardashian and Pete Davidson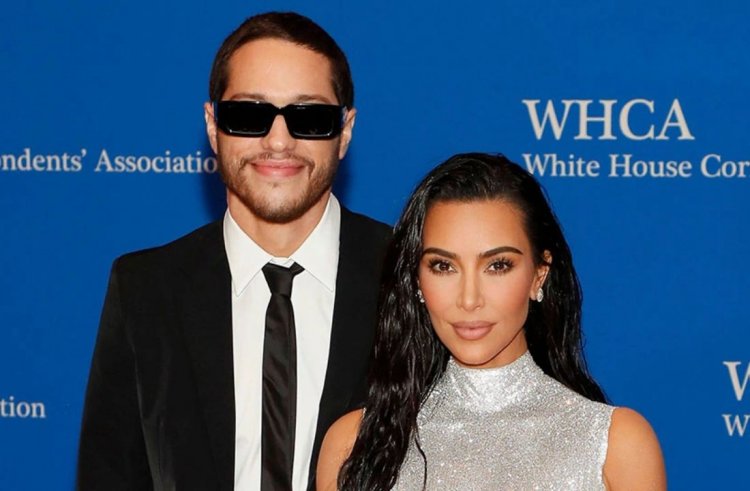 Kim Kardashian is known for going to extreme lengths for fashion and on the other hand, her ex Pete Davidson has always given major " Saturday Night Live" comedian vibes with his style over the years.
Also read: how-did-Kim-Kardashian-fans-feel-about-pets-rebound
the-end-of-Kim Kim-Kardashian-and-Pete-Davidsons-relationship-the-journey-of-the-relationship
Opposites do attract and that is all true as the pair began unofficially dating in October of 2021, a few months after Kim's split from husband, Kanye West. According to Insider, the couple reportedly met on the set of "Saturday Night Live" where he is a regular cast member and she was the show's host for the evening.
The two were cast in a skit together and when the pair kissed in the scene, sparks flew about their relationship. When asked about the kiss, Kim Kardashian explained to a source, "It was a stage kiss, but it was still a little zing." A little "zing" was all it took. A few weeks later, the couple was spotted out together two nights in a row in New York City.
Also read: here-is-everything-we-know-about-Kim-Kardashian-and-Pete-Davidsons-separation
Kim-Kardashian-and-Pete-Davidsons-best-style-moments-before-breakup/amp/
A change of relationship for both
For Kim Kardashian, her relationship with Pete Davidson was a very welcomed change of pace from the high-profile relationship she shared with an ex, Kanye West. On her Hulu reality show "The Kardashians,"
Kim shared her feelings about Pete with her sisters Kourtney Kardashian and Khloè Kardashian, saying, "I never knew that you could just be so happy watching a TV series and going to the gym." Kim continues, "I don't care if I go out like this and have no makeup on. It is the most refreshing feeling to not feel", which clearly showed how happy she was with him.
Her relationship with West came with the assumption that she would always need to be photo-ready whenever she left the house because Kanye West, who is a famous music and fashion mogul, frequently styled his wife
She was able to find her persona style thanks to her friendship with Pete. Kim quoted in a story by saying "With my sisters, I was always "The Kardashians," and then I was "Kimye." How about Kim K? The jump is that. Where do I go without Kanye?" Kim has reconnected with her aesthetic self because of her relationship with Davidson.
Also read: kim-kardashian-has-cooked-up-another-wild-new-fashion-trend-but-its-a-hard-no-for-me
There is more fun in fashion than anything else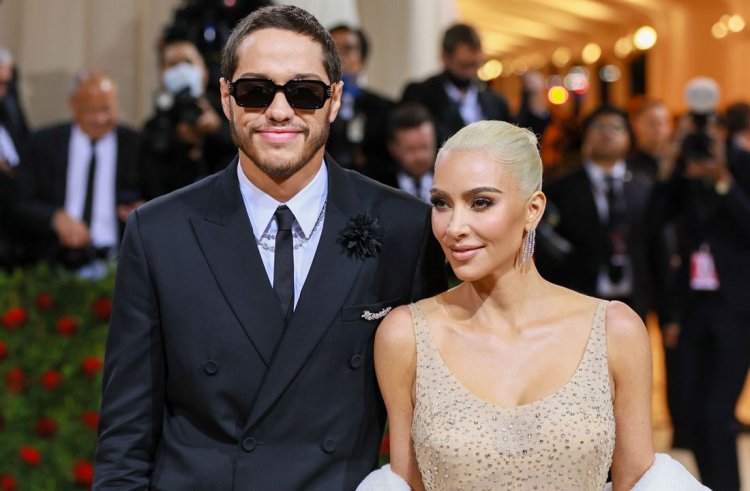 As of very recently, Kim Kardashian has split with Pete Davidson but the relationship has shown to have a liberating effect on Kim's style. Kanye West was a dominating force in her life in many ways, but perhaps the most significant was his influence on the creation of her aesthetic fashion sense that adorning through the times.
Throughout her relationship with Kanye, the influencer made her reconstruct her, unlike the way Kanye had done style, which ultimately led to her adopting the rapper's love of odd, eye-catching, and often neutral-colored fashion.
A source had reported that now that Kanye West is out of the scene, Kim has been spotted having more fun with her fashion choices, while dating a comedian which marks her return to her love of bright colors, and is incorporating things like sneakers and denim.
This stunning transformation of Kim Kardashian's style is reflective of the laid-back, no-pressure energy that Pete Davidson brought into her life which her fans are loving lately.