Kelly Dodd announced a new podcast with Vicki Gunvalson and fans have mixed reactions towards it
Kelly Dodd announced a new podcast with Vicki Gunvalson and fans have mixed reactions towards it
Updated on August 17, 2022 17:14 PM by Sally Harbor
Former Real Housewives Of Orange County star Kelly Dodd recently announced that she will be hosting a new podcast along with Vicki Gunvalson. Post her announcement fans have come out to share their precious opinions on the same.
The new podcast of Real Housewives of Orange County star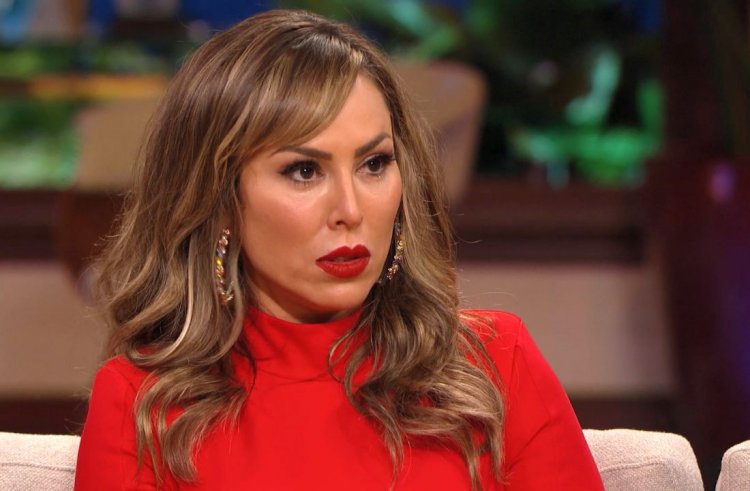 The former star of the show Real Housewives Of Orange County, Kelly Dodd recently announced to her fans that she will be starting a new podcast along with Vicki Gunvalson. Hearing this news, fans came out on social media to react to the announcement.
Kelly Dodd first appeared in the Season 11 of the show Real Housewives Of Orange County and quickly became known for her outspoken nature. The new housewife took it upon herself to befriend Vicki.
Also read: In a conversation with Kelly Dodd, Vicki Gunvalson mentioned that she had met Michael
The feud between the co-hosts of the new podcast
Kelly Dodd and Vicki Gunvalson have had a rocky relationship since the start of the show they starred in. Their friendship had taken a hit in Real Housewives of Orange County season 13 when Kelly had accused Vicki and her then-boyfriend Steve Lodge of setting up her ex-husband Michael Dodd with their friend.
Vicki had defended herself by stating that Michael was allowed to see whomever he wanted and that she couldn't control his actions. However, she admitted to going on double dates with Steve, Michael, and the mystery woman.
Their feud escalated after Vicki accused Kelly of doing drugs during the season 13 reunion. In season 14, Vicki had shared an audio message Kelly had sent her using a pig, Animoji, which was filled with expletives.
Also read: Melissa Gorga slams Kelly Dodd for passing bad comments about her
The shocking news which caught everyone's attention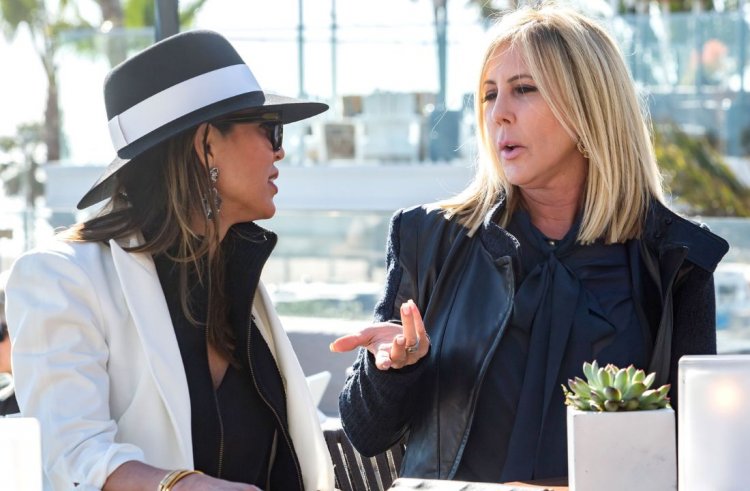 Knowing all the past feuds that the two have had, when Kelly Dodd suddenly announced the news of their new podcast together, the fans were quite shocked. A Twitter user shared a video of Kelly stating that Vicki wanted to do a show with her.
She stated that her response was, "I told her yeah, that would be great." Many fans were not thrilled with the announcement, and one wrote, " Vicki makes everything about herself. I hope Kelly reconsiders." Kelly had asked fans to share their ideas for the podcast's name, and one Twitter user wrote, " Get a Real Job or how to Let it Go."
Also read: Why RHOC Fans Think Vicki Gunvalson's Ex Steve Lodge Is Thirsty
One Twitter user responded to the announcement, "Two Trumpers..no thanks." Many RHOC fans have slammed both Kelly and Vicki for being Trump supporters and anti-vaxxers.
Although Vicki has never openly talked about her political stance, she has been open about her support for the former president. Kelly has dubbed herself as a "libertarian but had previously shared photos of her posing with the Trump family.
Also, read Vicki Gunvalson: Kelly Dodd introduced me to my boyfriend, Michael
Another RHOC fan joked and said, "Call it January 6 Girls lol," about Teddi Mellencamp alleging that Vicki supported the Capitol storming. However, although some RHOC fans dislike Kelly and Vicki, many are curious to hear their podcast and shared that they would be willing to listen.
Kelly and her outspoken nature get to nerves
Kelly has been a controversial cast member of Real Housewives of Orange County since the start and continues to be so even after being let go ahead of season 16. She is known for being outspoken and actively talks about her cast members, along with housewives from other franchises, on her social media.
Also, read Kelly Dodd: Dorinda Medley and Phaedra Parks were asked to return to 'Housewives'
Kelly also shares her opinions about all things The Real Housewives related to her and husband Rick Levanthal's Youtube, The Rick and Kelly Show. Although she is no longer a part of The Real Housewives Of Orange County, she still manages to make herself relevant, along with her former castmate Vicki Gunvalson.