Joe Jonas all praises Sophie Turner for his audition in Devotion
Joe Jonas all praises Sophie Turner for his audition in Devotion
Updated on November 25, 2022 17:04 PM by Andrew Koschiev
Joe Jonas is making his Hollywood debut, and his gifted wife is supporting him every step of the way.
New fighter jet movie Devotion
The new military movie Devotion, which debuts on November 23 and tells the tale of how fighter pilots Jesse Brown and Tom Hudner became the most renowned wingmen in the U.S. Navy during the Korean War, will mark the feature acting debut of the Jonas Brothers vocalist.
Joe Jonas is so blessed as he houses a personal acting trainer in his own family, and that special trainer is none other than his Emmy-nominated wife, Sophie Turner.
Following her appearance in Game of Thrones, Turner made appearances in several other movies and television shows, including
X-Men: Dark Phoenix
Josie, Heavy
Do Revenge
Joe Jonas praises wife, Sophie Turner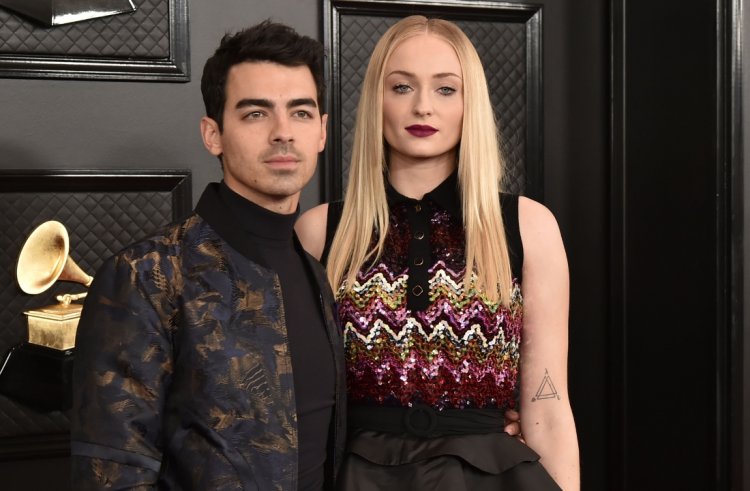 (Image Credits: Cosmospolitan.com)
The third Jonas Brother, Joe Jonas, was interviewed on this week's episode of the Just for Variety podcast about his new movie Devotion, which also stars Glen Powell and Jonathan Majors. The pilot Marty Goode that Jonas plays in the J.D. Dillard-directed movie.
Joe acknowledged his wife and a Game of Thrones cast member when asked if the singer and actor were apprehensive when filming the audition tape for the film.
Calls wife Phenomenal actress
To which Joe replied, having a wife like Sophie Turner, an outstanding actress, the one shooting and leading you through it, will definitely bring the A-game. Her wife is his toughest critic. He admitted getting a little nervous but having a great outstanding coach like Sophie and making him walk through this for which he is grateful for her.
He didn't stop there and added that there were times he would think for himself that he gave a perfect act, but Turner would critique his act and make him better in his job.
Sophie Turner best critic
He added, "It was when I think I nail it, and then she's like, ''No, you're going to have to do that again.'' I'm like, ''S--t!'' But that's what it's about. I'm glad that she gives me her honest opinion. That's what you need.
The film represents the frontman of DNCE's long-awaited comeback to acting. Naturally, it has been a while since he has performed any acting. The pandemic gave him ample time. "Touring wasn't really an option, so I was like, well, what am I going to do with myself here?" Jonas stated
A Dream come true
Moreover, he loves acting and has always wished to resume his acting skills. As the audition process was standard, he used to record himself on tape, then had a meeting with the director J.D. [Dillard], and then discussed the project, and from there, things progressed.