Jin of BTS discussed his desired number of children and his son's name
Jin of BTS discussed his desired number of children and his son's name
Published on December 04, 2022 23:51 PM by admin
The oldest member of BTS turned 30
Jin, the oldest member of BTS, turned 30 on Sunday, or, in Korean culture, he turned 31. The singer is having his birthday just a few days before joining the military. Jin is known for making dad jokes and teasing RM, Suga, J-Hope, Jimin, V, and Jungkook. He is also known as the goofiest member of the group. BTS ARMY has also seen Jin's serious side over the years, as he took his role as the group's oldest member very seriously. (Also read: J-Hope makes BTS ARMY cry when he calls Jin from the stage before going to the military: "I'll come back safe.")
A few months after their first show, Jin said in an interview that she wanted two children. He said he thought it would be good for his son to have an older sister. Jin also told his fans what he thought his son's name should be. Jin also remembered that his older bro Kim Seok-Jung took money out of his wallet. The member of BTS also talked about what "traumatized" him.
Interview that Jin gave in 2014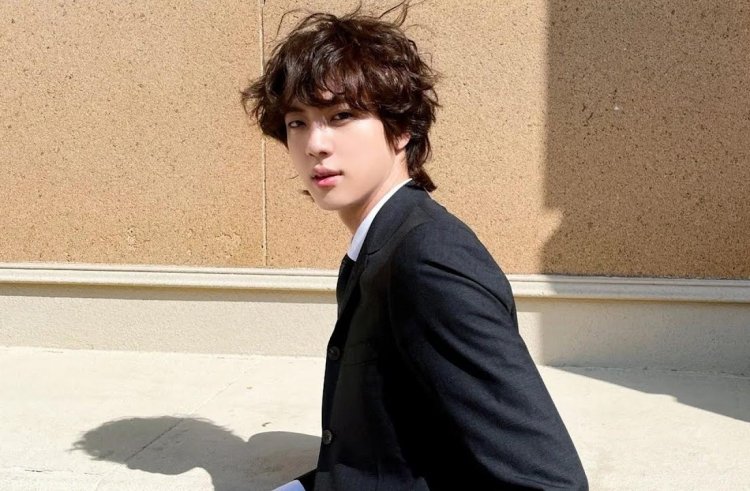 (Image Credits: youtube)
In an interview he gave in 2014 to the publication Ize, Jin stated, "My first child is going to be a daughter, and then I'm going to have a son for my second child. It is very important to me that my son has an older sister. My idealized mental picture of having an older sister is something like this: Most boys who have an older sister informed me that their elder sister gives their little brother money each week and puts it in his wallet. The money that was in my wallet was stolen by my older brother."
"Also, a long time ago, a buddy of mine informed me that I was shaken up when he told me that his girlfriend had gone home to prepare supper for her younger brother. It never occurred before to me that an older sibling may prepare meals for a younger sibling. Yoosun, with a stress on the family syllable, will be the name I give to my kid. I adopted Yoobi's son's name as my own. When I found out that my name did not have the typical syllable in our family, I felt a sense of loss "he said.
Just recently, Jin released his first solo single, named "The Astronaut." This song was his final release before beginning his service in the military. BTS's management company, BigHit Music, announced in October that each member of BTS, including RM, Jin, Suga, J-Hope, Jimin, V, and Jungkook, will perform their required military service before the group reforms around the year 2025.
Also Read: 'Wonderboy' Stephen Thompson defeats Kevin Holland via technical knockout in the main event at UFC Orlando