Idris Elba thanks Leonardo DiCaprio for his realistic lion fight in 'Beast'
Idris Elba thanks Leonardo DiCaprio for his realistic lion fight in 'Beast'
Updated on August 19, 2022 15:02 PM by Sally Harbor
Popular actor Idris Elba recently thanked fellow actor Leonardo DiCaprio for his amazing role in their upcoming movie Beast which will release this Friday in theatres.
Idris Elba talking about his relationship with adventures stated, "If I go on vacation – and that's a big if – I'm good with sitting still," says the actor, who finds himself on the holiday from hell in his new survival thriller, "Beast." "My wife is not that: She wants to be a tourist and get around, but I'm fine just being chill and looking at my environment. I'm very bored like that."
Idris Elba and his latest on-screen project
Idris Elba in his latest on-screen project called "Beast" plays a widowed doctor named Nate Samuels, whose South African getaway with his young daughters is thrown into chaos by a ravenous lion.
Also read: James Bond producers say Idris Elba is 'in the running to be the next 007, and he is 'part of the conversation.'
He is also starring in another project called "Three Thousand Years of Longing" which will be up in theaters on Aug. 26. In the movie he plays the role of a genie who must grant three wishes to a lonely scholar. "It's an Idris fest," Elba, 49, jokes about the pair of films. "It shows a bit of range. And I'm all about range."
Leonardo DiCaprio was the inspiration behind Idris Elba's fight with lions in the movie
Directed by Baltasar KormàKur, "Beast" is a throwback to man vs. nature movies such as the older movie"Jaws," whose "tension and simplicity you never forget," Elba told in an interview.
Also read: Leonardo Dicaprio turned into a real-life hero: Incident of rescuing a man who fell overboard
Early in the film, Nate has given the task of saving his family when a massive lion attacks their jeep, gravely injuring their guide and stranding them in the African savanna. Knives, guns, and even gasoline explosions won't kill the seemingly invincible creature, which eventually faces off with Nate in hand-to-paw combat.
"The actual fighting of the lion was really difficult," Elba said in the interview. "There were no lions used in the making of this film," he revealed which led him to work closely with movement performers and stuntmen in motion-capture suits to create the computer-generated predator.
He also said that he re-watched the 2015 survival drama "The Relevant," in which Leonardo DiCaprio gets brutally mauled by a grizzly bear.
Also read: Leonardo DiCaprio enjoys another boys' night out with long-term friend Tobey Maguire as the two enjoy dinner with a bevy of beauties in LA
"The bear sequence that Leonardo does is realistic and is sort of a benchmark in terms of what we wanted to achieve for the audience," Elba said. "Because everyone who watched that was horrified.", he added.
Also read: 'Dragon Ball Super: Super Hero' To Overpower Idris Elba's 'Beast' At Weekend Box Office
On a more emotional level, Elba could relate to Nate's struggles more to five-time protect the family, and at times could connect with his kids. Idris Elba, who is also a five-time Emmy Nominee, is a father of two: daughter Isan, 20, with first wife Hann Norrgard, and son Winston, 8, with ex-girlfriend Naiyana Garth.
Also read: Idris Elba 'walks away from playing James Bond' despite being bookies' favorite to replace Daniel Craig
"My job has sometimes made aspects of parenting very difficult," Elba said. But on the "Beast" set, he was able to swap dad stories and confide in the director, which made the telling of this story easier for him.
Three Thousand Years and Idris's role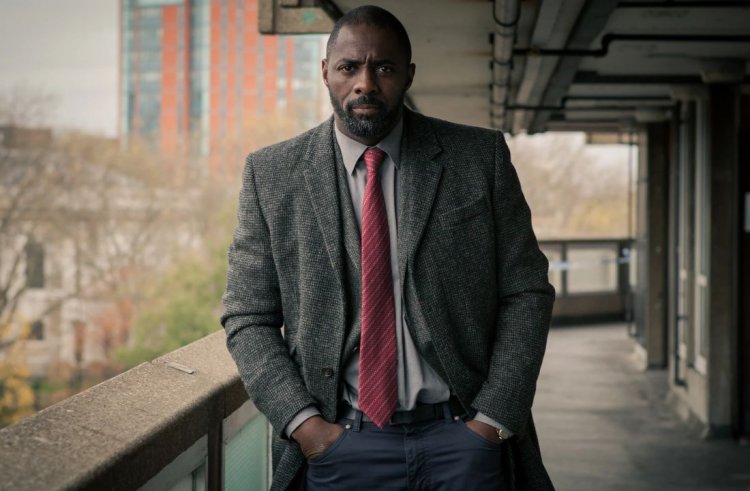 Idris Elba's other project of the year "Three Thousand Years' ' is profound in its themes of fate, desire, and connection. The romantic fantasy film follows Dr. Alithea Binnie, who's on a trip to Istanbul when she buys an old souvenir bottle that happens to contain a powerful Djinn, also known as a genie.
The movie flashes back and forth between Alithea's hotel room and Djinn's past, as he recounts lovers and heartbreaks and wishes gone awry.
The movie is adapted from a short story by A.S. Byatt and directed by George Miller called "Mad Max: The Fury Road". Despite its fantasy trailer, the film is a relatively intimate drama between Elba and Swinton's characters, with much of their conversations taking place in their bathrobes.
"It's deep, and for sure audiences will be surprised," said Elba, describing the story as a "cautionary tale." He described the Djinn with a chiseled physique, bald head, and booming voice vastly different from the wisecracking blue genie most people know from Disney's "Aladdin." But there's still a tremendous warmth to him.