Harry Styles' Love on Tour: $6.5 Million in Charity Donations
Harry Styles' Love on Tour: $6.5 Million in Charity Donations
Updated on August 01, 2023 16:55 PM by Andrew Koschiev
After receiving a record-breaking amount of support from millions of fans on his Love on Tour, Harry Style is giving it back in a heartfelt gesture of appreciation.
Did Harry Styles' incredible tour entertain the masses?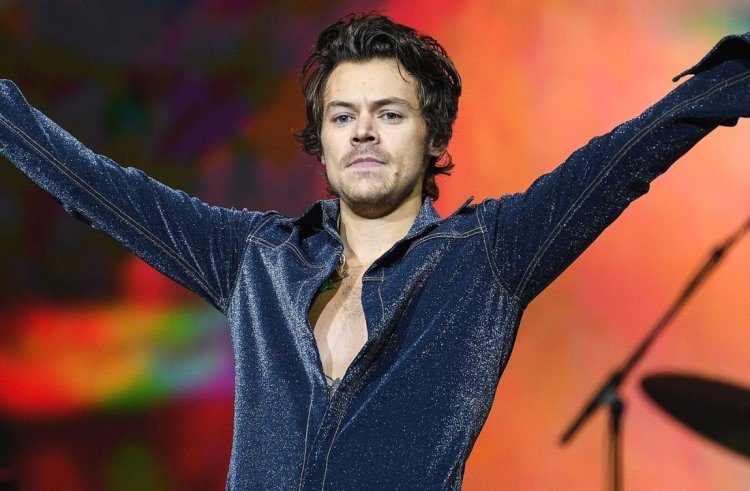 (Image Credits: Variety)
The 'Watermelon Sugar' hitmaker had an outstanding performance at Reggio Emilia, Italy RCF Arena last week to round up his nearly three-year live run. 5.04 million people throughout North and South America, Australia, the United Kingdom, and Europe enjoyed his performance.
The Love On Tour concert tour has been an amazing adventure that began in September 2021 and enthralled audiences with 173 spectacular concerts over three years.
What were some of the highlighted moments?
The tour's standout moments were 20 sold-out shows at Madison Square Garden in New York City, 18 shows at the Kia Forum in Los Angeles, six shows at Wembley Stadium in London, and an electrifying two-day headlining performance at the 2022 Coachella Valley Music and Arts Festival. The tour has made more than $590 million overall. These renowned locations are now proudly displaying banners honoring 15 straight Love On Tour performances.
Styles' third solo album, "Harry's House," had a big impact during the tour. The album "Harry's House" was a huge hit, winning all four BRIT Awards. It was nominated for the Grammy Awards as Album of the Year and Best Pop Vocal Album. The album's lead hit, "As It Was," topped the charts in 33 different countries and spent an amazing 15 weeks at the top of the Billboard Hot 100.
What Organizations received charity donations?
Harry Styles went far and wide for his Love On Tour devotees. His team reported that the astounding two-year tour across the globe raised more than $6.5 million for various causes. The funds funded a variety of initiatives, including environmental protection, gun safety, and reproductive health.
The list of organizations that received assistance from Love On Tour includes Planned Parenthood, Choose Love, Physicians for Reproductive Health, Rebuild Foundation, REVERB, Black Voters Matter Fund - Capacity Building Institute, The Afiya Center, International Rescue Committee, Intermission Youth, Save the Children, CARE, Every Town for Gun Safety, and many more.
What was Harry Styles' reaction after the show?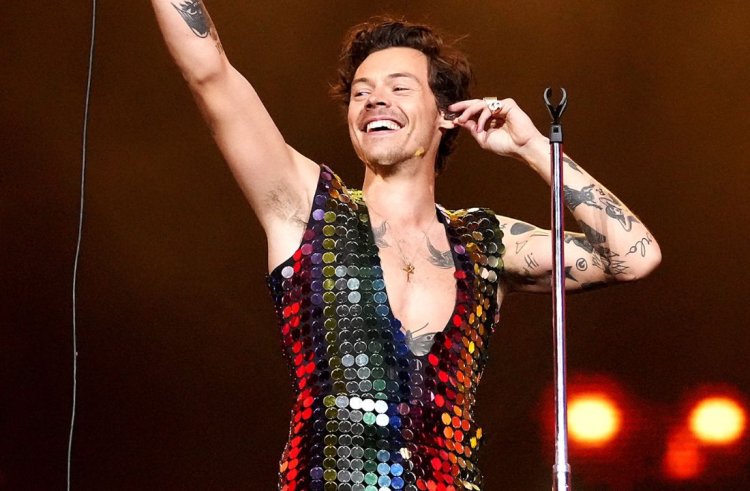 (Image Credits: Variety)
Styles brought the series of performances in Reggio Emilia, Italy, to a thrilling conclusion on July 22. The three-time Grammy winner uploaded a touching video of unforgettable fan encounters from his performances after his final performance.
On his Instagram Story, he assured followers that he will see them again soon. He concluded by saying, "Treat People With Kindness," acknowledging that his love for them is greater than anything they could ever comprehend.
In a heartfelt speech, he expressed his gratitude to his audience for helping to make every performance special. He complimented the vibe and sense of togetherness and appreciated everyone for making his Love On Tour experience enjoyable.
He uploaded a photo of himself bowing to the crowd and said, "Love on Tour has been the most incredible journey of my life."
"Thank you to my band and the entire crew for making the last few years so special. It's been an absolute pleasure." He added.
Also Read: Have You Seen Harry Styles And Emily Ratajkowski kissing In Tokyo

Also Read: Kiko Mizuhara: In Tokyo, Harry Styles spotted with the model