Great support! Karlie Kloss's younger sister Kimberly Kloss's subtle nod to Taylor Swift!
Published on September 20, 2022 18:44 PM by Andrew Koschiev
Kimberly Kloss showed Taylor Swift support by liking her on the 28th of August tweet promoting Taylor's upcoming album, Midnights. Kimberly's activity on Twitter is an interaction on the app referred to as the first engagement in nearly two years and a new update that Taylor and Karlie are no longer close.
Taylor and Karlie forged a friendship after Taylor expressed that she wanted to bake cookies with the model during a Vogue interview in 2012. Karlie responded to Taylor's request with a tweet that read, 'Hey @taylorswift13 love the @voguemagazine cover! Your kitchen or mine?
Taylor and Karlie are an iconic duo!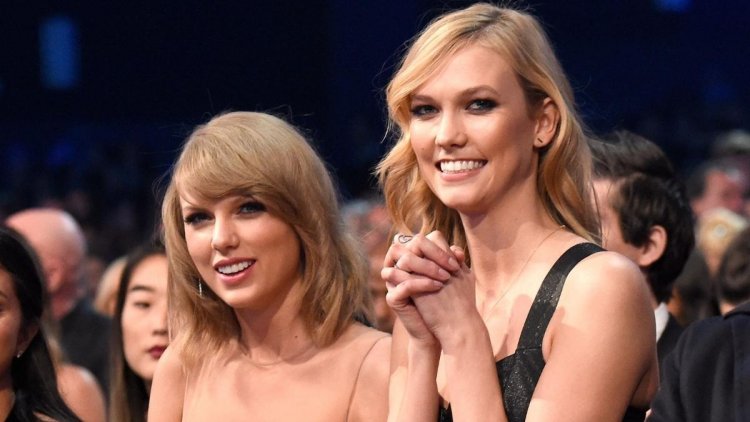 Taylor and Karlie even graced the cover of Vogue together in 2015. A few years later, fans drummed up theories that Taylor and Karlie were not tight anymore after Taylor sported a shirt with her friend's names on the 'Look What You Made Me Do' music video and Karlie's name did not appear to be present. Karlie attempted to rumors of a broken friendship in 2018 and 2019. Taylor was absent from Karlie's wedding celebration in June 2019.
Also Read: Kim is now in love with Taylor Swift's Music
Fans insight!
Karlie was still inspiring songs on Taylor's albums. Some fans think the songs 'Gold Rush', Right Where You Left Me, and "it's Time to Go' about the model. The superstar wrote in an 8th January Instagram Post, 'the first song was about a girl who stayed forever in the exact spot. Her heart was broken and frozen in time. 'It's time to go is about listening to your gut when it tells you to leave.