Gabourey Sidibe and Brandon Frankel are planning a wedding, as they got engaged in 2020!
Gabourey Sidibe and Brandon Frankel are planning a wedding, as they got engaged in 2020!
Updated on August 18, 2022 21:16 PM by Ava Sara
Sidibe is an American actress. She made her debut acting in the 2009 film Precious, a role that earned her the Independent Spirit Award for Best Female Lead. In addition, she was also nominated for the Golden Globe and Academy Awards for Best Actress.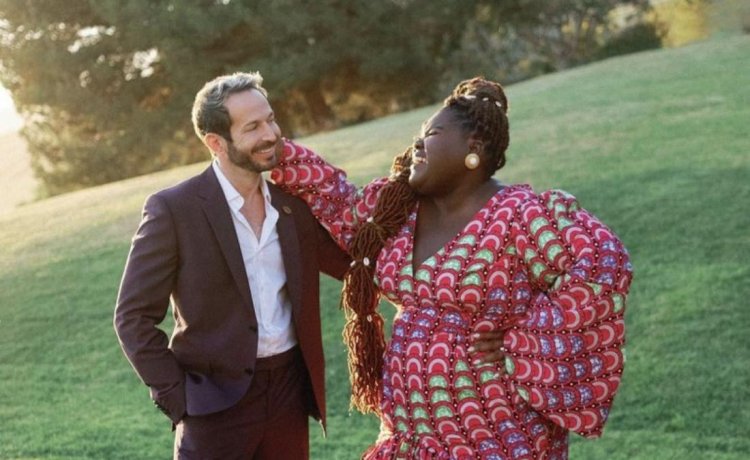 Brandon Frankel is a specialist in marketing and branding. He worked at some top companies and agencies, including Cameo, Paradigm Talent Agency, CAA Music, and Atlantic Records. Now he works as the chief business officer at the virtual concert production company NoCap shows.
Related: wedding-to-finance-brandon-frankel/">Gabourey Sidibe Wants a Nontraditional Wedding and Gown: 'I Definitely Don't Need a White Dress'
Sidibe and Frankel first meet!
Frankel decided to take a chance on the dating app as he swiped on Sidibe. Their first date lasted for more than seven hours. In November 2020, Frankel proposed to Sidibe with a lavish proposal setup with rose petals and the 'Will you marry me' balloon sign. She said 'Yes'! On Instagram, Sidibe announced that she and Frankel got engaged, and I am so excited to spend the rest of my life with the most amazing and inspiring woman.
To be proud parents!
Sidibe and Frankel are parents of two cats named Aaron and Derrell Jermaine Dupree. For the couple, the cats are important; one of them is involved in his proposal to Sidibe. Derrell wore a collar of Will you marry my daddy!. Derrell has his account on Instagram.
All set to get married!
Their engagement was a year and a half where. Sidibe shared details of their upcoming wedding and revealed that they are planning their wedding in the spring of 2023 nuptials. They are both involved in the planning process. Their relationship is far from traditional, so they wanted their wedding to reflect and feel like a party, not a traditional one.
Related: Actress Gabourey Sidibe engaged to Brandon Frankel: 'Now I get to hold him forever'
Sidibe does not aisle in a traditional white wedding dress as she wants something a bit more color. She wants a dress that serves as an ode to her West African heritage. The wedding dress might be white and colorful with an African print.
The biggest supporter of Sidibe!
Frankel and Sidibe had no secrets as they were very supportive. Frankel always encourages Sidibe in her career and does the same in a humorous way. Sidibe wrote on her Instagram engagement announcement that every moment with him was a joy, and she learned so much about herself through him and felt grateful to spend her entire life with him.
Also Read: Who Is Brandon Frankel? Brandon Frankel Wikipedia, Age, Net Worth, Wife